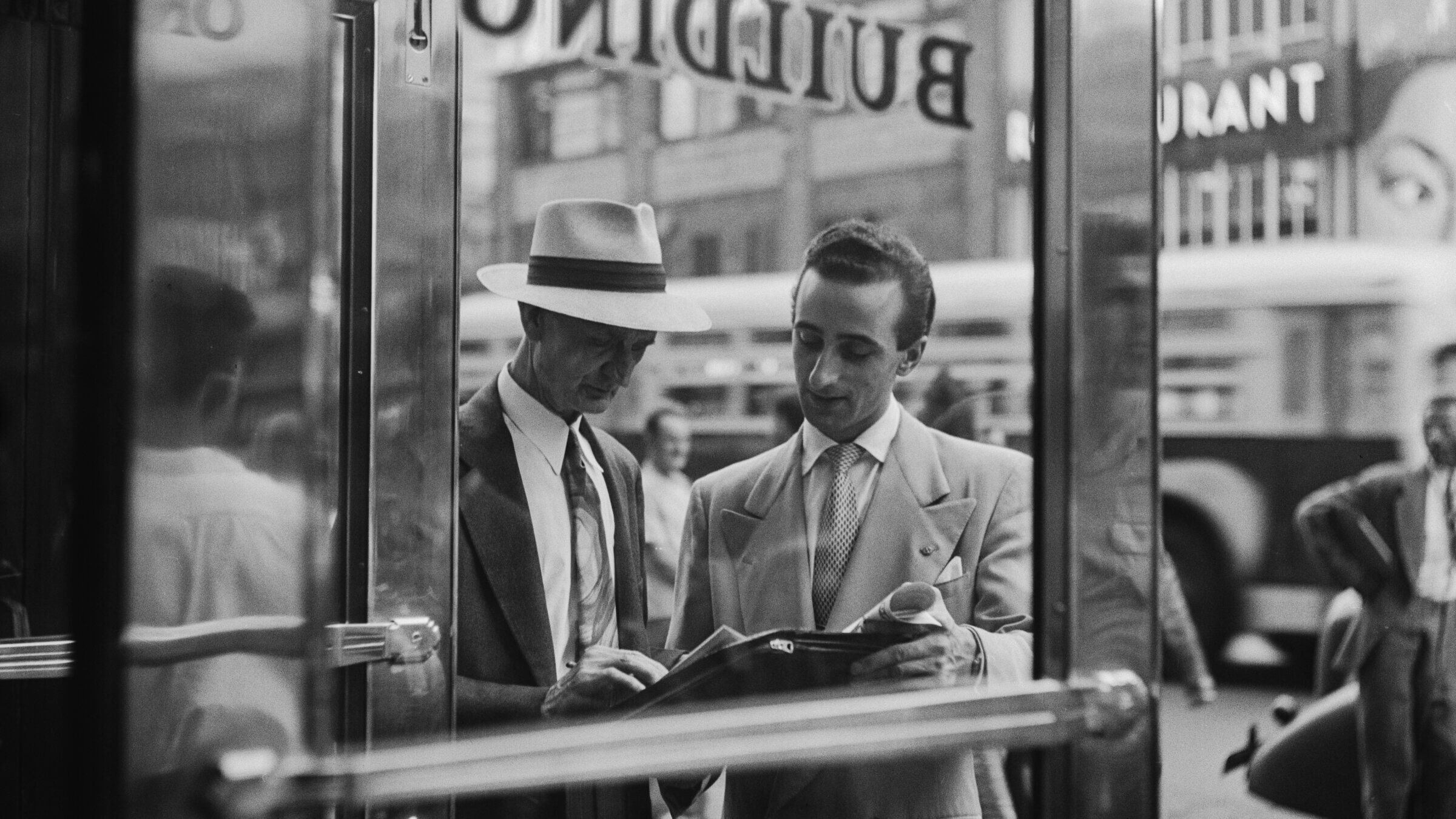 When songwriter and record producer Bob Feldman passed away Aug. 23 at the age of 83, we lost another giant of 1960s Brill Building pop.
Born in Brooklyn to Orthodox Jewish parents, Feldman initially considered becoming a cantor before he channeled his vocal talents into singing doo-wop on the street corners of Brighton Beach. He began writing songs of his own with the help of neighborhood pal Jerry Goldstein, and the pair's early efforts were promising enough to attract the attention of Jack Lewis, an A&R man at United Artists Records. With Lewis as his mentor, Feldman quickly learned the ropes of the music industry, including how to hustle songs to the wide array of music publishers who populated midtown Manhattan.
Like many burgeoning songwriters of the time, Feldman and Goldstein got their foot in the door by writing novelty songs and "answer" records whose lyrics referenced another artist or hit. With Lewis, they penned The Kittens' "A Letter to Donna," a 1959 tribute to the recently deceased Ritchie Valens; in 1961, as Bob and Jerry, they wrote and recorded "We're the Guys (Who Drive Your Baby Wild)," a reply to Barry Mann's "Who Put the Bomp (In the Bomp, Bomp, Bomp)." The songs weren't anybody's idea of art, but it didn't matter — Feldman and Goldstein were making connections and getting their names on the labels of actual releases.
But their partnership with Richard Gottehrer, a fellow songwriter they'd met while hanging around the waiting room at a publisher's office, was what finally put Feldman and Goldstein in the charts.
"I was the dreamer, Jerry was the schemer, and Richie was the voice of reason," was how Feldman once described their dynamic; whatever their secret, the trio managed to write and produce well over a hundred songs together between 1962 and 1966, many of which are now rightly considered classics of the era.
After the three men amicably went their separate ways in the late 1960s, Feldman stayed in the business primarily as a producer, with credits including such now-legendary records as Link Wray's self-titled 1971 LP and The Belmonts' Cigars, Acappella, Candy in 1972. To honor his passing, here are  10 great songs co-written by Feldman that not only showcase the range of his Goldstein and Gottehrer's writing, but also demonstrate the broadness of their appeal among artists and fans.
The Jive Five — What Time Is It?
A moody vocal group ballad with clever "clockwork" flourishes, "What Time Is It?" proved that Feldman had learned his doo-wop lessons well. This gorgeous 1962 single only made it to #67 on the Billboard Hot 100, but is now widely hailed as a prime example of the form.
The Angels — My Boyfriend's Back
Feldman, Goldstein and Gottehrer had a knack for grabbing ideas out of the air and turning them into songs. While visiting his local candy store in Brighton Beach, Feldman overheard a girl crossly informing some guy, "My boyfriend's back and you're gonna get it!"— and before the week was out, FGG had not only written "My Boyfriend's Back," but also produced a recording of it with New Jersey girl group The Angels. The sassy song shot to #1 in the summer of 1963, establishing FGG as a hit-making force; the immortal line "If I were you, I'd take a permanent vacation" later inspired the title of a 1987 Aerosmith album.
Ronnie Dio and The Prophets — Gonna Make It Alone
Originally intended as his first U.S. single for Columbia after the singer left Laurie Records, Dion's version of the FGG-penned "Gonna Make It Alone" was ditched by the label at the last minute in favor of "Ruby Baby," though it would still be released as a single in the Netherlands. Future metal god Ronnie Dio — then a 20-something rocker working the bars of upstate New York — took an impressive crack at the song in 1963, though he'd have to wait another decade or so before finally reaching the charts as the frontman of Ritchie Blackmore's Rainbow.
The Strangeloves — Night Time
When the British Invasion hit the U.S. shores in 1964, Feldman, Goldstein and Gottehrer tried to go it one better by launching a one-band "Australian Invasion." Figuring that most Americans had no idea what Australians looked or sounded like, they pretended to be a band of zebra-vested brothers from "down under" who had escaped their parents' sheep farm to play rock and roll. Though it's unclear how many people actually bought the ruse, quite a few of them did purchase Strangeloves singles — including this pounding 1965 ode to nocturnal recreation, which made it to #30 on the Hot 100. Anthologized by Lenny Kaye on 1972's massively influential Nuggets compilation, "Night Time" has also been covered by Dr. Feelgood, the J. Geils Band, George Thorogood, and (believe it or not) British goths Bauhaus.
The Beach-Nuts — Out In The Sun (Hey-O)
A deeply underrated summer pop gem, 1965's "Out in the Sun (Hey-O)" took the island vibe of Harry Belafonte's "Banana Boat Song" and dropped it firmly into the Coney Island sand. Essentially a one-off collaboration between the Angels and the Strangeloves, the song was also one of the first pop-rock tracks to feature backing from a steel band, and definitely deserved better than its lowly "bubbling under" placement on the Billboard charts.
The Sorrows — Cara-Lin
The Strangeloves' simple, heavily rhythmic songs are almost proto-punk in their emphasis on energy and attitude over complex chord changes — and "Cara-Lin" has unsurprisingly been revived numerous times over the years by such aficionados of the down n' dirty as The Fleshtones, The Headcoatees and Roy Loney. But for my money, the best cover of the song is this 1965 version by British mods The Sorrows, whose tough sound and intense delivery really takes "Cara-Lin" to the next level.
The Birds — Say Those Magic Words
Feldman, Goldstein and Gottehrer struck gold again in 1965 when they produced a cover of Wes Farrell and Bert Berns' "Hang On Sloopy" for Ohio youngsters The McCoys, who featured a 16 year-old Rick Derringer on lead guitar. Following that record's massive success, they went on to produce three albums and eight more singles for the band, including the FGG co-penned (with Doc Pomus and Mort Shuman) 1966 raver "Say Those Magic Words." The McCoys' version was good, but this one by British mods The Birds — featuring a young Ron Wood on guitar — is absolutely sizzling.
David Bowie — Sorrow
Another FGG song originally cut by The McCoys, "Sorrow" wound up becoming a massive UK hit in 1966 for British band The Merseys, and was even briefly quoted by George Harrison at the end of The Beatles' "It's All Too Much." These days, however, this tuneful lament is probably best remembered for David Bowie's sax-and-strings-stoked version, which was included on his 1973 covers album Pin-Ups.
Bow Wow Wow — I Want Candy
The Strangeloves took their original version of "I Want Candy" all the way to #11 in 1965, and the song has been covered numerous times since then, with versions by everyone from British beat rockers Brian Poole and The Tremoloes to NYC no wavers 8 Eyed Spy to teen pop singer Aaron Carter. But the definitive version is arguably the stomping 1982 cover by British new wave combo Bow Wow Wow, which introduced countless MTV viewers to the Bo Diddley beat.
The Pooh Sticks — The Rhythm of Love 
Covered in 1966 by The Merseys, the flipside of The Strangeloves' "Night Time" received a radical reworking 25 years later by Welsh indie-pop deviants The Pooh Sticks, complete with a guitar break that, for whatever reason, quotes Neil Young's "Powderfinger." It's a weird and wonderful version, completely on its own trip yet very much in in tune with Feldman, Goldstein and Gottehrer's playful approach.