The last 12 months have seen the opening of some of the most highly anticipated distilleries and visitor centres in the world. We sat down with Jason Milne, creative director of design agency Contagious, to find out what makes a successful home for a spirit brand.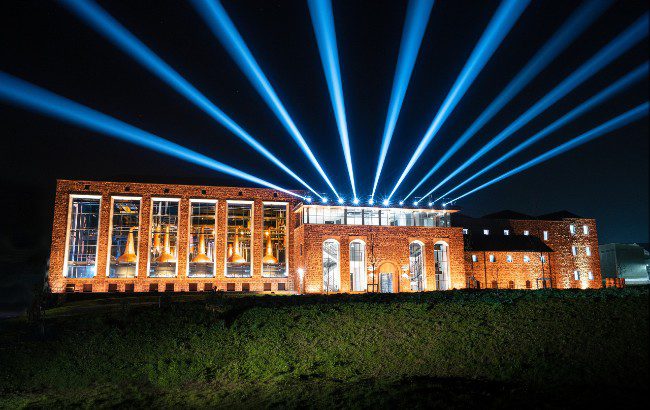 In April this year, Irish whiskey producer Bushmills opened its £37 million (US$46m) 'state-of-the-art' Causeway Distillery on Northern Ireland's Causeway coast. The new facility, located adjacent to the Old Bushmills Distillery, has allowed the brand to double its production capacity from five million litres of alcohol per annum, to 11m litres per annum, while retaining the exact whiskey character of the original site.
However, what might be considered a greater benefit to the brand, is the new site's ability to host an increased number of visitors.
The Old Bushmills Distillery is said to attract 130,000 visitors every year. The Causeway Distillery, with its 3,600 square metres of additional space, is planning an additional visitor experience with the aim of raising that number, and with it, tour revenue and brand advocacy.
Consumer curiosity
However, there was a time when hosting visitors at a distillery was not 'the done thing'. Jason Milne, who has been responsible for designing and creating the brand homes and spaces for distilleries such as Dewar's, Talisker, Jameson, Laphroaig, Auchentoshan, and Jura over his 17-year tenure at Contagious, told The Spirits Business how 50 years ago, the only form of 'experience' a visitor could expect from a distillery was "a tour of some pipes" and a brief explanation of how the distillery worked. However, by the 1980s and 90s, consumers started to become more interested in where their food and drink was coming from, and brands started to tap into that curiosity.
"Initially brand homes were seen as a kind of marketing write-off. You would get people saying, 'oh, yeah, we only lose £300,000 a year on our brand homes,' but I think we, as an industry, have developed, and marketing departments now realise that one of the most effective ways of marketing is experiential marketing, and what better way to do it than to get people to use their own personal time and their own personal money to go and visit you?"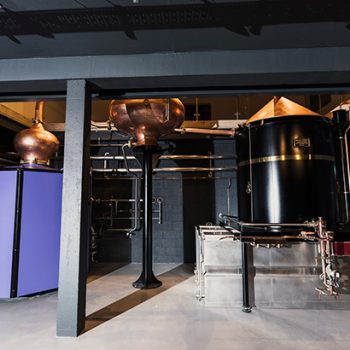 Milne noted that because of this personal 'sacrifice' of time and money being spent on visiting brand homes, the expectation of a great experience is now higher than ever. However, the reward the brand gets for offering a great experience is advocacy and personal word-of-mouth recommendations.
"If customers have a great experience, then it means so much more to them," he said, noting that Contagious has found that, on average, if consumers have a great experience at a brand home, they are "probably more likely to share that with seven or eight people within a few months after having done it, and that cuts through anything."
According to Milne, some people estimate that consumers are exposed to between 5,000-10,000 brands every day, making a personal recommendation even more valuable for a brand. That is why, Milne said, "brand homes have moved from being a perfunctory thing where people might get an experience that is focused on some sort of production, or a peek behind the curtain, onto a more hospitality-based experience.
"There are so many facilities now, and people generally know how things are made from the distillery or the factory side of things – they're just there as table stakes, really, you have to have them to get in the game. So brands can show how their products are made, but now also, they can say, 'here's our brand', and it gives them a real chance to express their individuality to their customers."
Milne explained that Contagious has worked on approximately 45 distilleries and brand homes around the world, with projects that have come in all shapes and sizes. One of the agency's most notable projects has been The Macallan's £140m (US$188m) distillery that opened in 2018.
Last year, Stuart Cassells, general manager at The Macallan Estate, told The Spirits Business that when it comes to its brand home, The Macallan's focus is on providing emotional advocacy rather than guest numbers. "We very rarely have visitors who are entirely new to the brand, and as such The Macallan Estate is focused on providing an immersive brand experience rather than recruiting new consumers."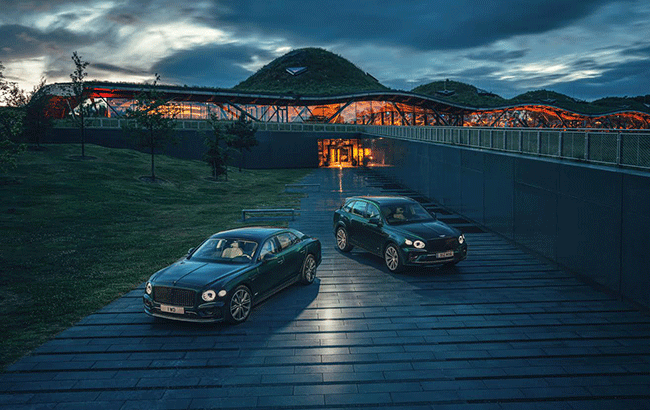 Establishing a brand
Milne noted that working with established brands such as The Macallan is usually straightforward, as "they normally have a fairly well established set of rules and brand guidelines and brand directions." But for newer brands that are yet to establish themselves or their brand persona, the Contagious team will often need to delve deeper and conduct stakeholder interviews to establish what makes that brand special, and what it hopes to achieve from its brand home.
"It's often very nice for the brand to reflect back on themselves when we do this," he explained. "And then we can say, 'this is who we think you are', and they'll sometimes go, 'I think you're right, I think it is who we are'. And we do that for 100% of our projects, otherwise it becomes like pinning the tail on the donkey."
One emerging brand Contagious has recently worked with is London-based brandy distillery Burnt Faith, which opened this spring.
"We worked on the packaging for Burnt Faith, but we were really keen to work on the brand, too, because we felt we'd done such a great job on the pack, that we wanted that to be reflected right the way through."
As the first commercial brandy house in the UK, the Burnt Faith distillery was subsequently designed to 'echo the pace and energy of its London home'. However, it was also created with the aim of introducing the spirit to a new generation of drinkers.
"We did a very kind of truncated scheme for this distillery, which we were back and forth with the founder Simon Wright over the course of just two or three meetings." From there, Milne said Wright would get in touch to ask about design choices on which Contagious would advise, and they were able to deliver the desired results.
Touchpoints
When it comes to the design of a brand home or space, Milne and his team seek to ensure that every single touchpoint speaks to the brand it is representing.
"As an exercise, we should be able to take off every single bit of branding, and you should know where you are, you know? So if you're going to visit Laphroaig, we'll put in a kind of smoked cork floor – not that people are necessarily going to pick that up, but you know, everything about it should reflect the brand: how the telephone is answered, how people are dressed, the music that's being played, how it smells – there are millions and millions of different touchpoints."
Milne added that in achieving this, it will be far quicker for guests and consumers to pick up those messages instinctively than they would if something is written down. "Once you pass the threshold of any retail environment, if you have to keep on telling the person where they are, you're doing something wrong, so creating brand environments is really about those sorts of things."
At the beginning of the year, we rounded up the 10 biggest distillery openings of 2022.
If you want a taste of the best brand experiences around the world, check out our round-up of the 10 must-visit global distilleries.
Source link