The Oneders, aka The Wonders, will be able to actually be heard by fans on vinyl records for the very first time.
Back in 1996, director Tom Hanks released That Thing You Do!, a drama following the rise of a fictional wonder pop band during the 1960s. In the context of the story, the group would have had their music released on records, but in the 1990s, it wasn't commonplace for new movies to have their soundtracks released on vinyl. Though there were CDs and cassette tapes released, never had there been an official vinyl version made for That Thing You Do!, but that has changed with Mondo's announcement of a vinyl soundtrack release for the film.
Related: Tom Hanks Has No Plans on Retiring: "I'm In a Very Lucky Position"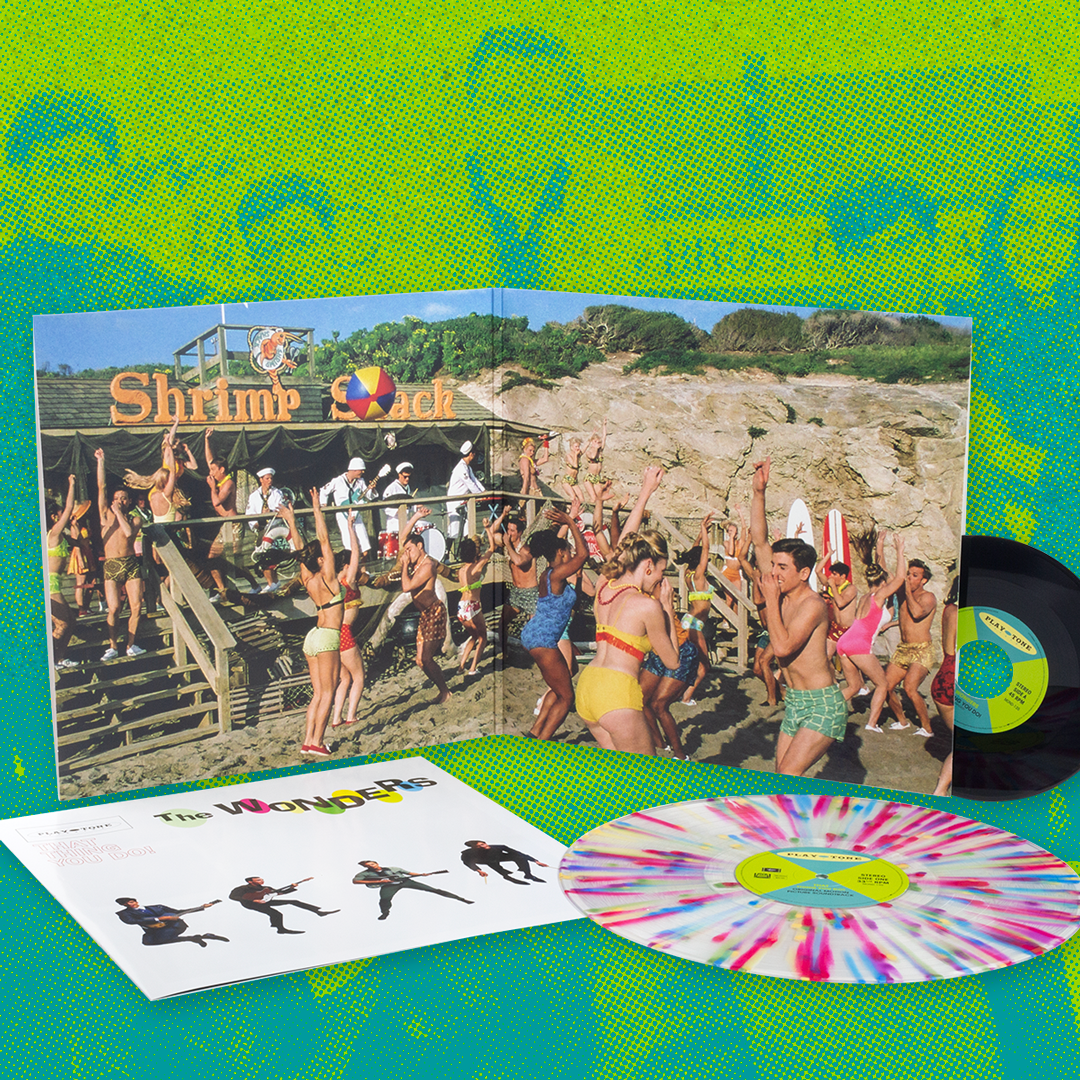 Mondo has also unveiled details about the release, which the company says is the brand's "most sought after vinyl release to date." The new vinyl comes from Playtone Records and will be available in several colorways, which includes a Mondo exclusive clear variant with multi-color splatter, available only at MondoShop.com. Other colorways include the standard black, retail exclusive opaque red, and the "Gold Nugget" variant, limited to 500 copies and available from Enjoy The Ride Records.
Listen to "That Thing You Do!" on Vinyl for the First Time
The soundtrack includes the titular song, "That Thing You Do!," which was nominated for both an Oscar and a Golden Globe for Best Original Song. Created in the style of classic hits from the 1960s, the song resonated very well with filmgoers, contributing to the plausiblity of the plot that sees a one-hit wonder group rise and fall during that era of music. Some of the other songs featured on the soundrack from the fictional Wonders include "Lovin' You Lots and Lots," "Little Wild One," and "Dance With Me Tonight."
Related: How That Thing You Do! Has Gotten Even Better Decades Later
That Thing You Do! was written by Tom Hanks, and the film serves as his directorial debut. Hanks also starred in the film as the manager of a rising band called the Oneders, though their name is later changed with its correct spelling. Liv Tyler also stars while cast members playing the band's musicians include Tom Everett Scott, Jonathon Schaech, Ethan Embry, and Steve Zahn.
The That Thing You Do! vinyl soundtrack will launch pre-orders on Sept. 6, 2023, at a suggested retail price of $40. Units will start shipping in Fall 2023.
Source: Mondo
Source link