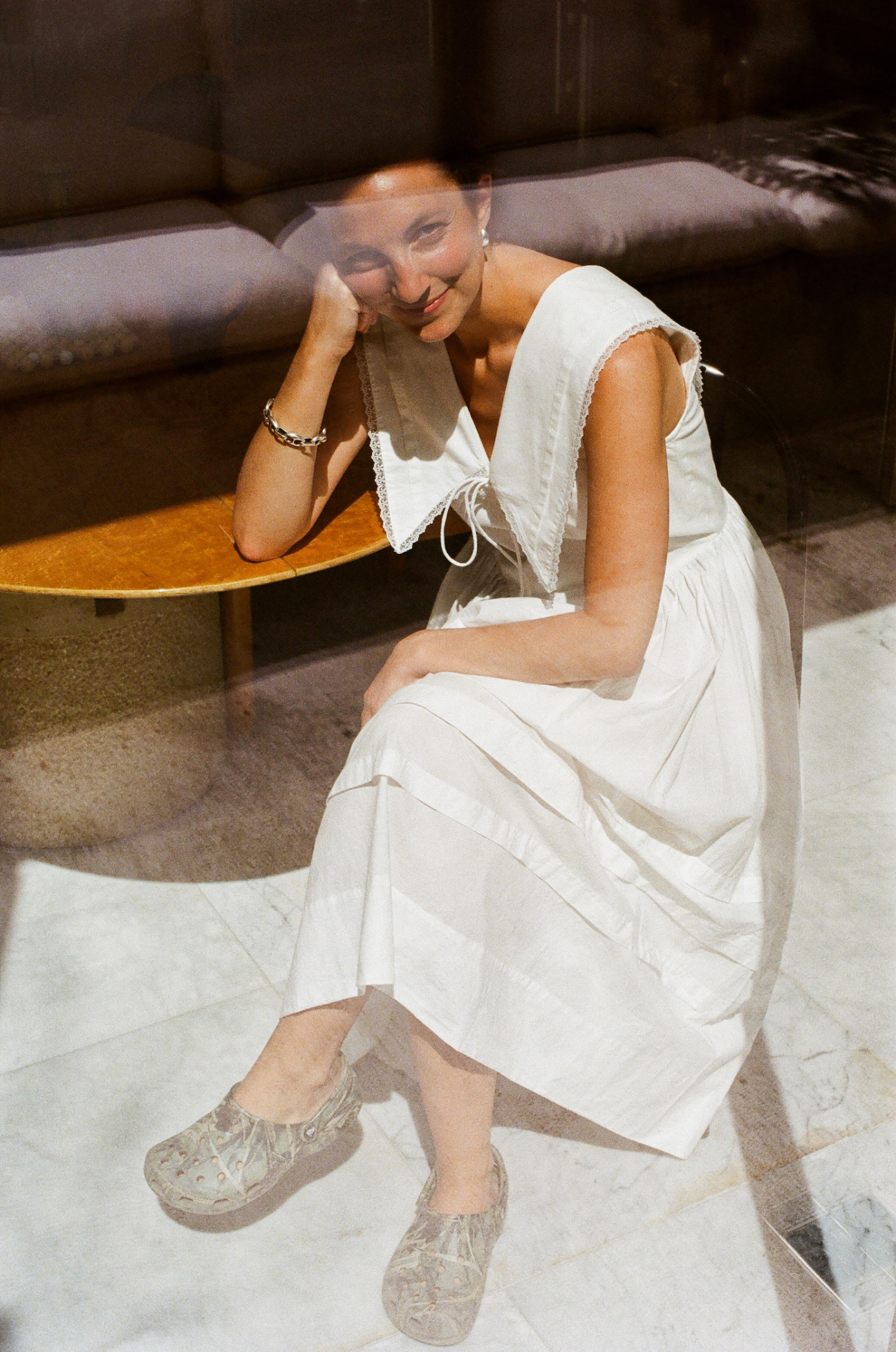 This is the Art of Living Well, a column from CULTURED that explores how tastemakers think about luxury: the luxuries that are free, the ones that cost way too much, and the little ones that punch above their weight.
Whether she is dealing with design, food, or fashion, Carmen Atiyah de Baets is the queen of mixing high and low. Her unique aesthetic is on full display at CARMEN, the Amsterdam guest house, shop, and café she opened last year with her partner, Joris ter Meulen Swijtink. Housed in a 17th century canal house, the space now fuses vintage and commissioned Dutch and British design as well as Lebanese art and craftsmanship. The intimate setting offers carefully selected brands such as Super Yaya, Annika Inez, Nu Swim, and Santangelo; serves up mouthwatering seasonal dishes by Ter Meulen Swijtink; and hosts silent reading hours in the guest house library. To live like CARMEN for a spell, you can book one of the house's two suites for a fall getaway in Amsterdam. Here, Atiyah de Baets dishes on the rituals and products that rhythm her enviable life. 
What products do you use every day that instantly improve your mood?  
I always carry Lesse's regeneration mist in my bag. It's the most refreshing, hydrating, non-sticky toner. I use it throughout the day to feel fresh, especially after a flight or on a hot day. 
What is a splurge you reserve for special occasions?  
I never wore silver jewelry before I discovered Sophie Buhai a few years ago. Her pieces are so timeless and chic, especially in silver and when you're tanned. For an occasion, I will splurge on one of her pieces because I know I'll be able to make a statement but also wear it casually and for many years to come. My most recent purchase was a pair of Lou Lou earrings (back in stock soon)—I am absolutely in love with them. Sometimes I'll also splurge on a shoe that I've always wanted, like Chanel slingbacks. The key for me is to invest in items that you are also able to wear beyond the occasion.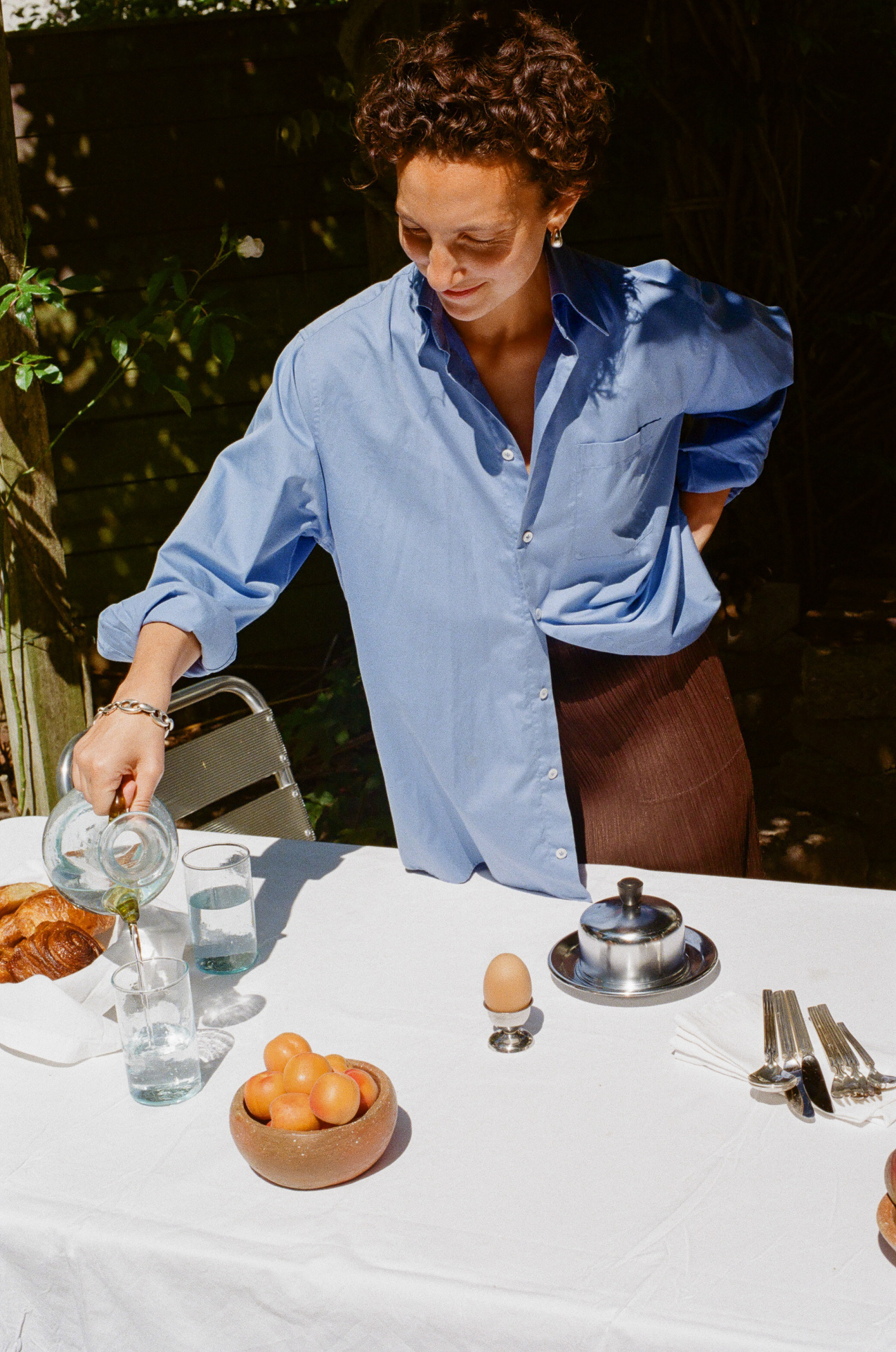 What's your favorite small luxury to give to someone else?  
Definitely the Saks Potts AirPods case in brown croc. 
What do you do when you need to feel grounded?  
A ride on my race bike out of the city while listening to music. 
What is something you'd love for someone to buy for you, but would never buy for yourself? 
A watch. 
What's your favorite smell?  
My grandmother's garden in Lebanon: the jasmine tree mixed with the smell of the sun and the road nearby.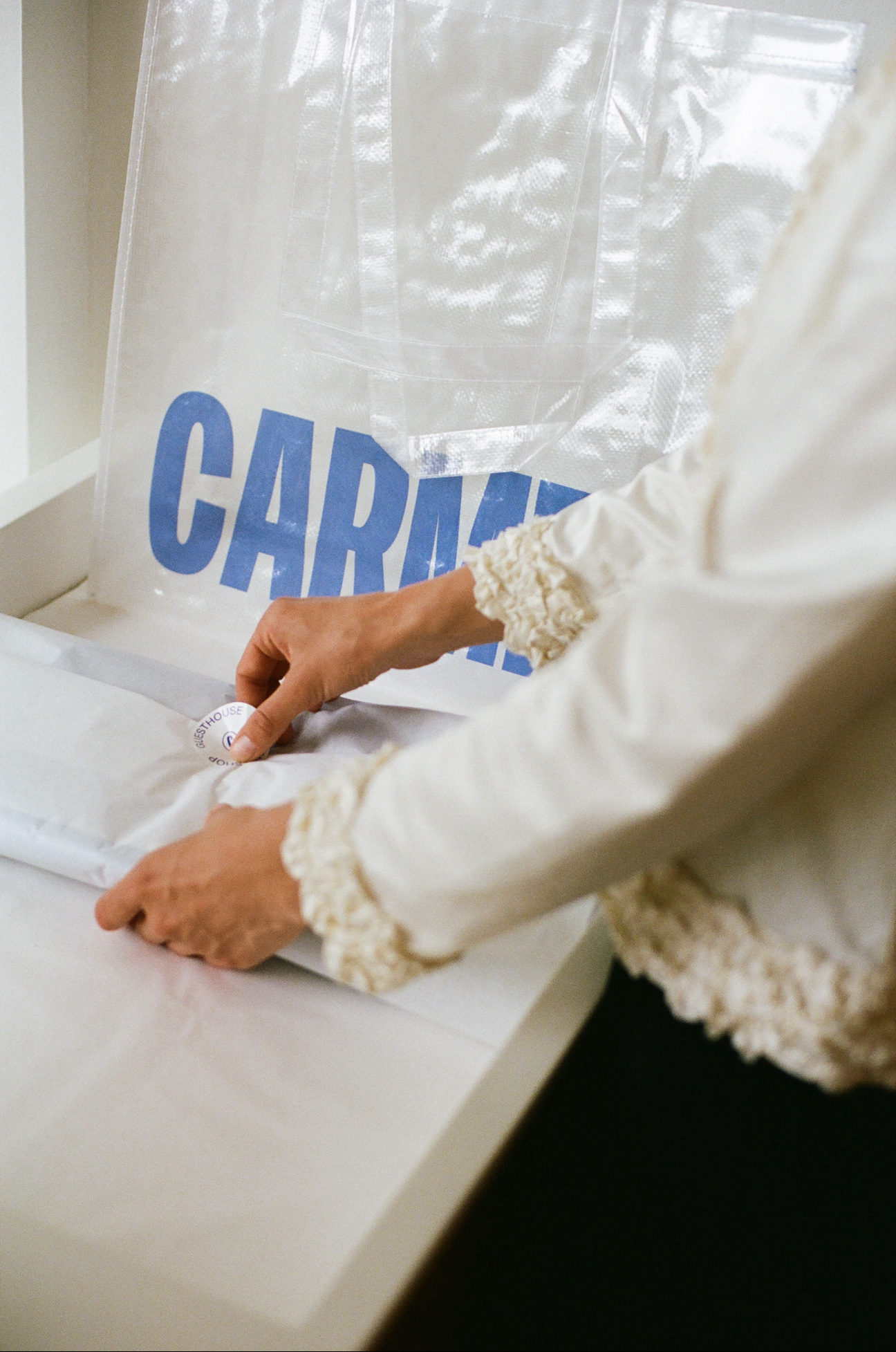 What's a luxurious ritual you inherited from someone in your life?  
I always watched my mom take very good care of herself. She'd also consistently book my sister and I facials from when we were teens. She always instilled in us that we should take care of our skin, especially the eye area, and I am so grateful for that. 
What is the best thing you've put on your face recently? 
Monastery's Attar Floral Repair Concentrate, which I'm excited to be stocking at CARMEN soon. I put it on just before bed and wake up with my skin feeling super hydrated. 
What is your favorite luxury that costs less than $20? 
A green juice every morning and Spotify. Do we ever stop to think how lucky we are to listen to any music or podcast at any time?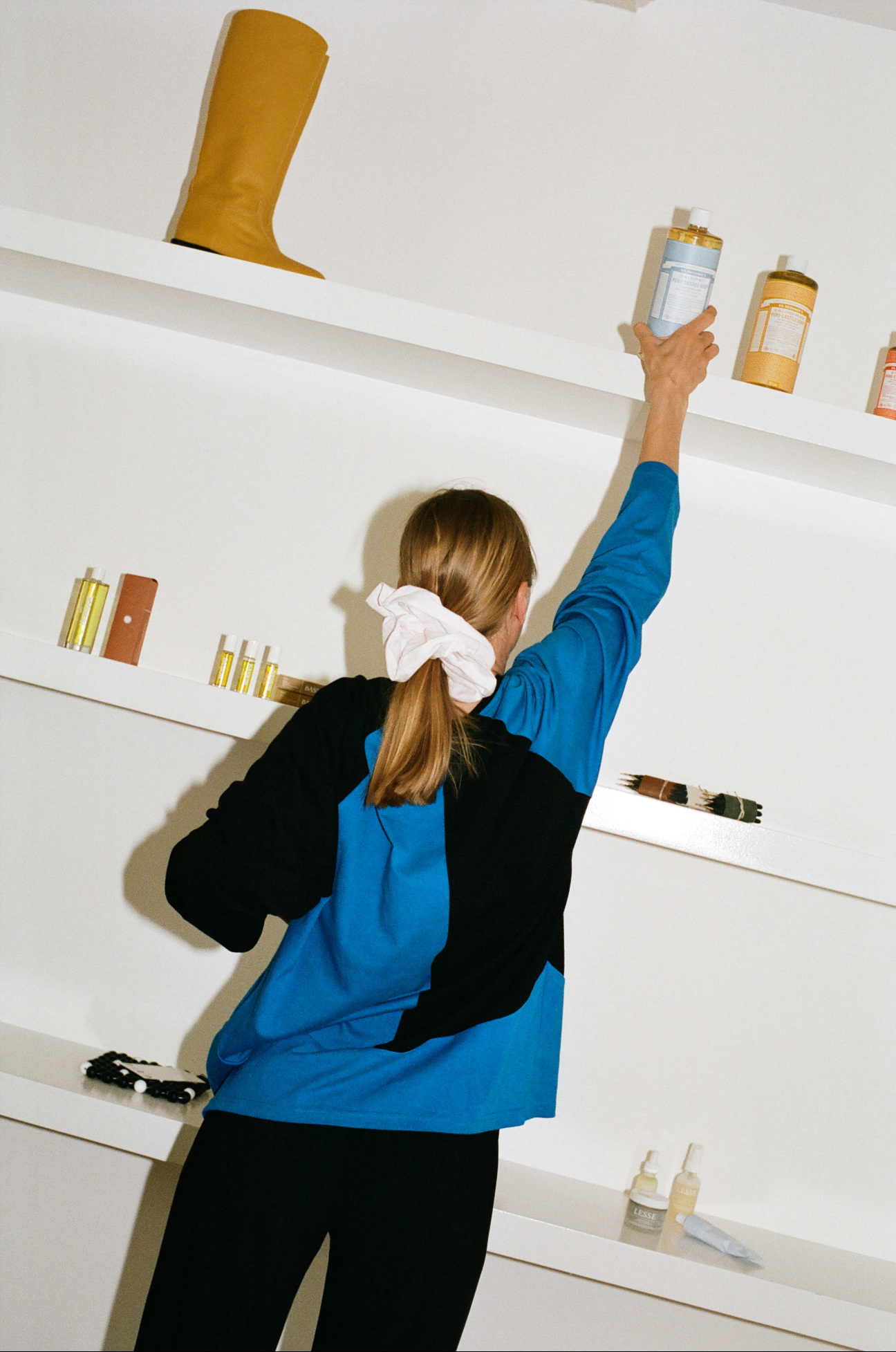 What's a wellness ritual you think is overrated? 
I don't think anything is overrated—everyone should do what they feel works for them! 
What is the most luxurious thing in your life that's free? 
My partner and my daughter, my family.
For other tips on how to live well, check out columns featuring actor Jemima Kirke, photographer Naima Green, and writer Liara Roux.   
Sign Up for the Cultured Newsletter
Sure, we can be close friends. Unfiltered access awaits.