[ad_1]
In short: John Farnham has allowed his 1986 hit You're The Voice to be the official soundtrack for the Indigenous Voice to Parliament referendum's Yes campaign
What's next? The campaign video will air across multiple platforms seeking to inspire voters to vote Yes on October 14
Famous Australian singer John Farnham has agreed to let the Yes campaign for the Indigenous Voice to Parliament referendum use his hit song You're The Voice. 
The unofficial Aussie anthem has rarely been used for advertising, having been fiercely protected by Farnham.
However, from Sunday, it will be the soundtrack to the new film, also titled You're the Voice, as the official pitch to Australians to make history at the October 14 poll.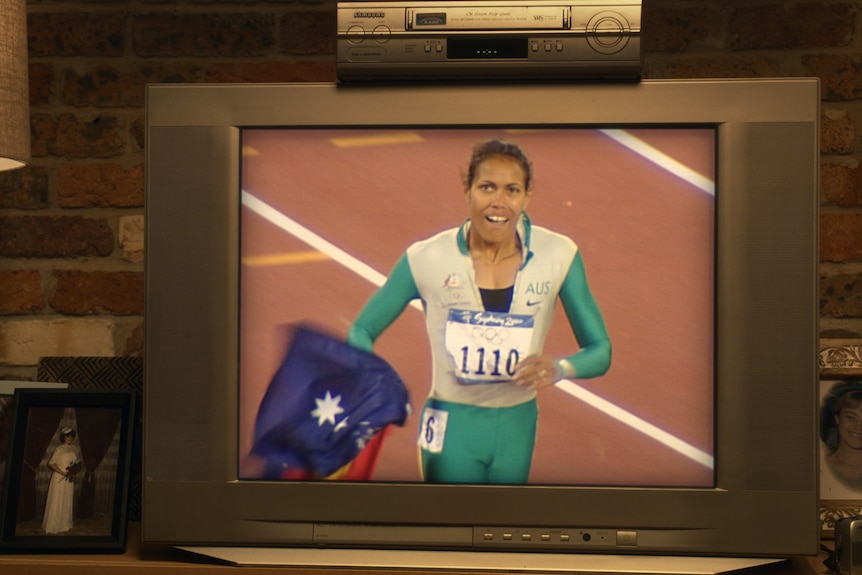 The two-minute film features an Australian family through the years watching key turning points in the nation's collective memory on TV. 
These include the successful 1967 referendum which allowed the government to make laws for Aboriginal and Torres Strait Islander people and include them in the census, Cathy Freeman's 400m win at the 2000 Olympics, former Prime Minister John Howard's 1996 gun reform, Kevin Rudd's 2008 apology to the stolen generations and the 2016 same-sex marriage plebiscite.
Loading…
The video also features the high court case led by Eddie Mabo which led to the 1992 decision in favour of Indigenous land rights, Australia's 1983 win in the America's Cup yacht race and the government's handing back of Uluru to traditional owners in 1985 under then-Prime Minister Bob Hawke.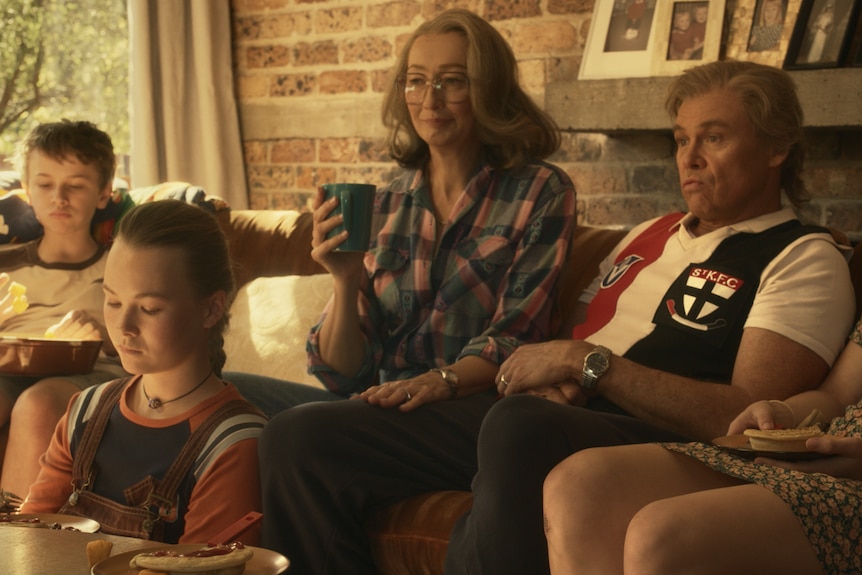 Farnham's original recording of You're The Voice, released in 1986 when he was 38, including archival footage of him, is used in the film which will play across multiple platforms from Sunday in preparation for the referendum next month.
Hit song was always 'fiercely protected' 
John Farnham has given a brief explanation of his decision to grant permission for You're The Voice to be used in the Yes campaign commercial. 
"This song changed my life," he said.
"I can only hope that now it might help, in some small way, to change the lives of our First Nations Peoples for the better."
Tim Wheatley, the son of Farnham's late manager Glenn Wheatley, said the song was not aligned with any political party but was for humanity. 
"Win or lose this referendum, this song will forever remain on the right side of history," he said. 
"Both John and my father have fiercely protected this song's use for decades, I think for this very moment."
The campaign video, to be rolled out on Sunday across social media, digital and TV, has been directed by Indigenous cinematographer Warwick Thornton. 
When Mr Thornton was asked to work on the project, which is his first commercial, the Kaytetye man (from the Northern Territory) instantly said yes. 
"I feel all the films I have made have been practice for this one very important and beautiful film," he said.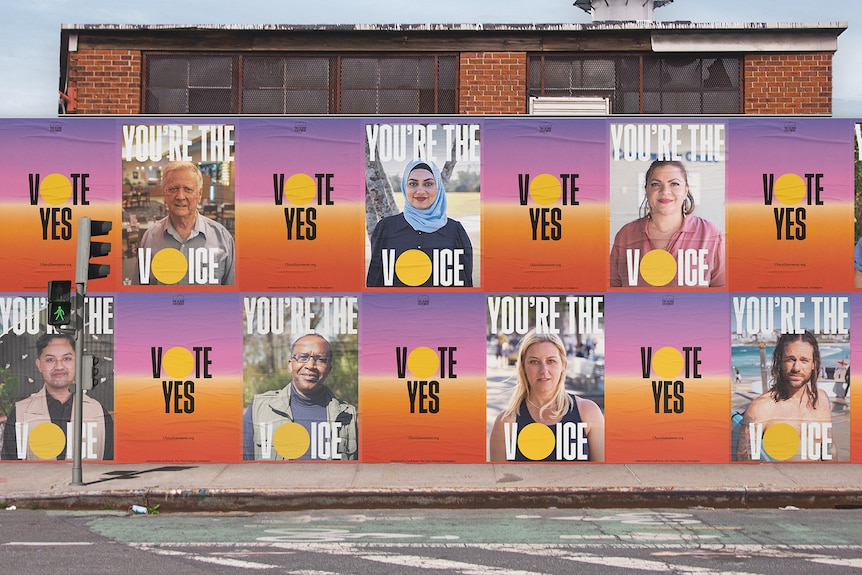 The campaign was developed by advertising agency The Monkeys, part of Accenture Song, alongside Professor Davis and historian Clare Wright. 
Professor Wright said history was made by "people turning up … when their actions and their courage and their ambition matter most".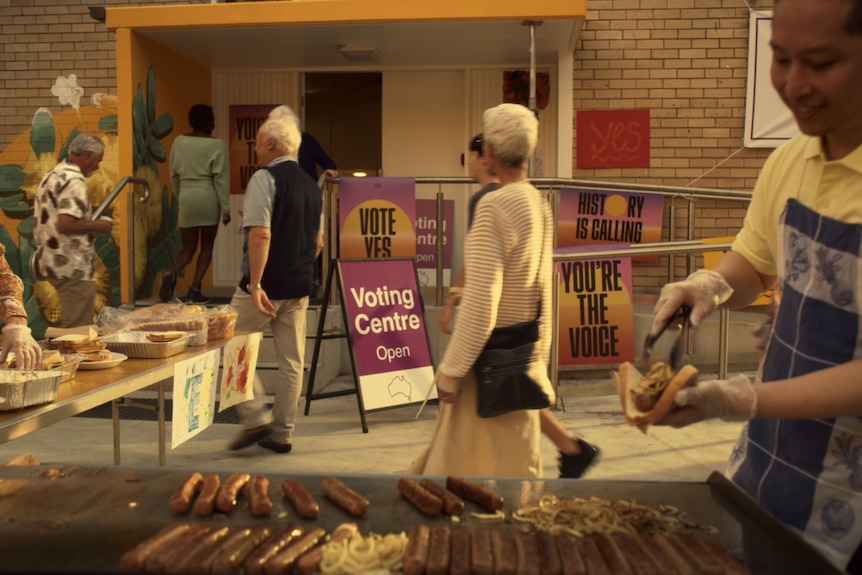 'Synergy' between song's meaning and the Yes campaign 
Co-chair of the Uluru Dialogue Megan Davis, who was instrumental in calling for a constitutionally enshrined First Nations voice via the Uluru Statement from the Heart, said she had long hoped to secure Farnham's hit song.
"From the moment I got back from the rock — from reading out the Uluru Statement and talking about the Voice to Parliament — I've been probably approached by five million Australians saying: 'Have you spoken to John Farnham? You should really be using You're The Voice as a campaign song'," Professor Davis said.
About a year ago she reached out to Farnham's managers to see if it was possible, and they said yes.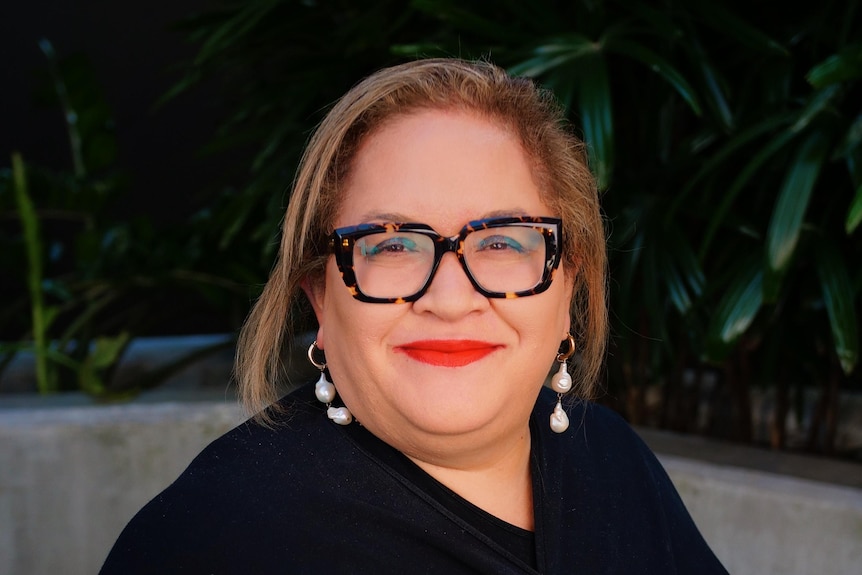 "There's a lot of synergy … between a voice for First Nations Australians and this rousing anthem," the Cobble Cobble woman from south-east Queensland said.
She said work on the film, with Farnham's support locked-in, started well before Opposition leader Peter Dutton announced the Liberal Party would oppose the Indigenous Voice to Parliament. 
Professor Davis said the goal of the ad was to show Australians "the many moments of joy we've shared".
"Sometimes those moments came from debates and discussions where we were all anxious and worried about a decision … and whether it would change the nation in a good or bad way," she said.
"In these moments, we've said yes and we've made the change and the sky hasn't fallen down but it's made us a better and a safer nation. 
"That's what we want to show all Australians from Yes, to undecided, to No."
The full length film is two-minutes but will also be released in one-minute, 30 second and 15 second versions.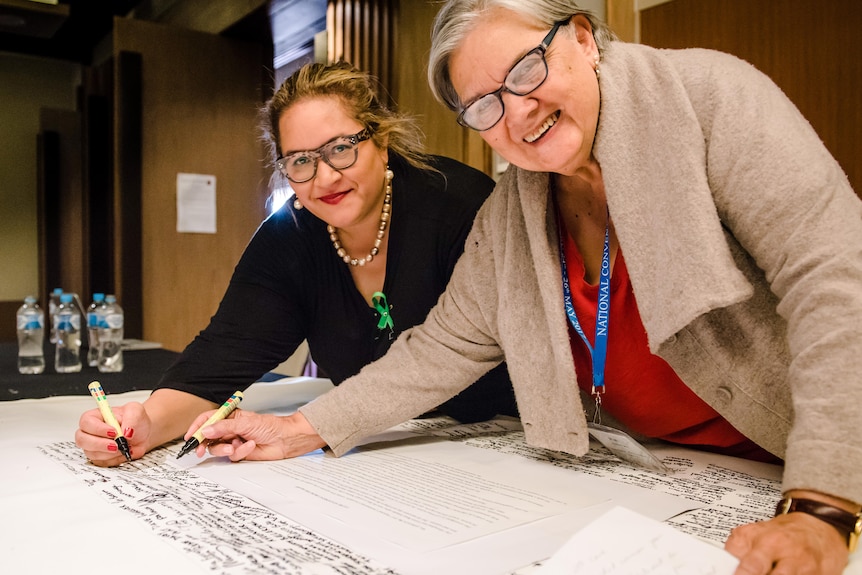 No campaign counter arguments
The No campaign for the referendum is backed by lobby group Advance, supported by federal opposition spokesperson for Indigenous Australians Jacinta Nampijinpa Price, as well as Warren Mundine. 
The No campaign argues a constitutionally enshrined Indigenous Voice to Parliament would sew division between Indigenous Australians and the broader population and could lead to legal challenges in the high court. The No camp also argues they should see proposed legislation to govern the Voice to Parliament, before Australia votes on whether to create it. 
A second No case, headed by independent senator Lidia Thorpe, is against the referendum because it doesn't go far enough in providing independence to First Nations people and some see the constitution as an invalid colonial document and so changing is considered irrelevant.
[ad_2]
Source link