The news that conductor John Eliot Gardiner is thin-skinned, ill-mannered and thuggish should not be news to anyone. Or not to any Spectator readers anyway. 'What, one wonders, will John Eliot Gardiner be chiefly remembered for?' wrote Stephen Walsh in October 2013, 'Perhaps, by many who have worked with him, for his notorious rudeness to performers and colleagues.' Peter Phillips wrote about Gardiner 'losing his temper' with a member of the London Symphony Orchestra in April 2014 (Private Eye had alleged the conductor had clocked a trumpeter). 'Is there anything [Gardiner] can't do?' asked Damian Thompson in a Heckler column from 2015. 'The answer is yes. One art eludes him: good manners.' 'Speak to veterans and almost without fail they have a Sir John Eliot Gardiner horror story,' wrote Richard Bratby earlier this year. That Gardiner has now gone and socked another musician, in a performance of Berlioz's Les Troyens in the composer's birthplace, should surprise no one, therefore. (I'm almost certain the composer would have approved.)
Note that this is just the stuff in the public domain. Among those who work in the business, there's no one who doesn't have a story. I have a story. I once met him backstage after a concert in Paris while I was working for the Times. A mutual musician friend introduced us. Before I could fully congratulate him on the incredible concert I'd just seen him conduct, he was waving a hand in my face saying, 'I don't talk to the Murdoch press', and walked straight past me. Touché. You'd have had to have had your head in the sand for the past six decades not to know Gardiner was like this. 
Most popular
Ben Lazarus

'I disliked him intensely': Richard Lewis on first meeting Larry David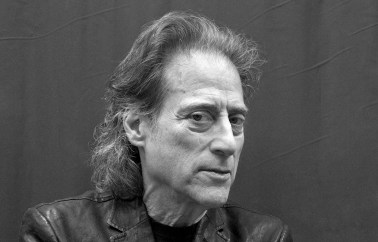 So the truth is that everyone who hired him (including the King), everyone who worked with him, every radio presenter who allowed his music to be played on the airwaves, many if not most of the people who attended his concerts, knew about his behaviour and were perfectly fine with it. And the reason why they were perfectly fine with it is because, well, why not? You cannot stop bastards from often being extremely talented. And you certainly cannot stop the fruits of such talent often being extremely enjoyable. And even if you could stop it, we'd be foolish to try. Forcing us to confront the fact that the ethics of aesthetic enjoyment, and greatness, are necessarily complex and fraught is patently an excellent lesson to learn because it's a knottiness that isn't confined to art.
But I'm not writing this piece to convince you that bad people can make good art – if you still don't realise bad people can make good art, you're beyond saving. The real question is do people realise the consequences of what they're asking for? Cut conductors down to size. Dismantle the structures by which they can display such arrogance and abuse their power. Be my guest. I've been calling out the grotesque disparities between conductors' and orchestral musicians' fees for years. But understand that if you want conductors to become the faceless time-beaters of the 18th and early 19th centuries, you will inevitably remove much of the charismatic authority that has given classical music its pre-eminence in culture and society. 
Think about it. Do we really imagine that the heights and the extraordinary, arguably unwarranted, privileges that classical music achieved in the 20th century – that classical musicians are still to some extent basking in today – would have been reached without the creation of the myth of the maestro? Without the fabrication of an aura that successive conductors and agents and programmers and writers have all colluded in.
Remove the vast, almost mystical prestige associated with western classical music and what do you have? Just another genre, as deserving of study and subsidy as gabber or gamelan. No bad thing in my opinion. But many of the people seeking to make classical music kinder and more humble also want to keep the trappings that classical music acquired during its imperious phase – ie, they still want the unqualified respect, and the concert halls, money and subsidies that comes with that respect.
In the Times, Richard Morrison notes that 'young conductors today tend to be well-schooled, well-mannered technocrats.' Imagine thinking that was progress? There were already too many 'well-mannered technocrats' when I started concert-going in the noughties. Routine concerts by jobbing conductors who had their careers solely because they were good at ingratiating themselves with the players – often by letting them slack off – made me wonder whether I enjoyed classical music at all. Luckily we all had the incredible Technicolor recordings by the infamous mid-century monsters to retreat to (recordings that rather undermine the facile idea doing the rounds on Twitter that 'being a good conductor means being good with people, and in order to get the best from musicians, you must treat them right'. Tell that to Fritz Reiner.)
The question is who on earth would shell out 200-plus quid to see a 'well-mannered technocrat' conduct Elektra or The Rite? I want a beast on the podium conducting this rep. Not a musical version of Rishi Sunak.
Replace charismatic leadership with technocratic good manners and the whole edifice comes tumbling down. Fine by me, but just beware of what this means. Fewer recordings, fewer concerts, fewer subsidies, fewer jobs. We return to an 18th century world where the musician is a servant. Lower fees, more precarity, less respect. In some ways we are already there.
Source link