Good Friday morning.
The Southern Group is the top-earning lobbying firm in Florida, according to newly released second quarter compensation reports.
The firm, led by founder Paul Bradshaw, earned an estimated $7.8 million during the April-through-June reporting period, placing it in the top spot among all lobbying firms in the state.
TSG's rake included nearly $4.9 million in legislative lobbying pay, with an additional $2.9 million in earnings lobbying the Governor, Cabinet and state agencies. The new numbers are a 10% bump over Q1 and $1.6 million more than the firm reported in Q2 last year.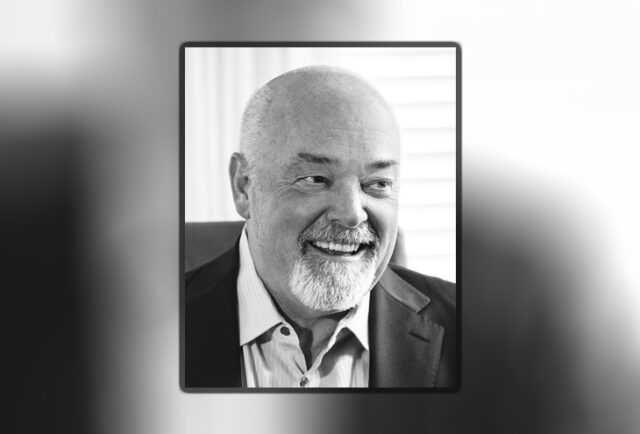 "When you have a firm that is owned by all its team members, it naturally creates a culture where everyone works to win for all our clients, and these numbers are simply a reflection of that commitment. We're proud to be the No. 1 firm in Florida," Bradshaw told Florida Politics.
Ballard Partners was a close second in Q2. The international firm led by Brian Ballard reported nearly $7.6 million in revenues for its Sunshine State operation. Ballard Partners' revenues grew only slightly from Q1, but the year-over-year growth stands at 21%.
Behind the top two is Capital City Consulting, which showed $6.3 million in receipts last quarter, including $3.2 million in the Legislature. The firm was only just shy of taking the No. 1 spot in executive branch revenues. Its total — $3.1 million — was only about $120,000 shy of Ballard's.
GrayRobinson remained in the No. 4 spot with nearly $3.2 million in Q2 earnings. The team led by Dean Cannon represents nearly 200 clients between the Legislature, where it reported $1.7 million in pay, and the executive branch, where it notched $1.48 million.
The No. 5 spot in the rankings went to the small-but-fierce team led by Ron Book. The four-person squad, which also includes Rana Brown, Kelly Mallette and Gabriela Navarro, approached $3 million in overall earnings.
___
Ashley Chaney, a seasoned hospitality professional with strong roots in Tallahassee, is bringing a new restaurant to the Florida capital city's downtown at the corner of South Adams and West Jefferson Street
"I started my professional career in this iconic space, and I've celebrated many family milestones and friends' birthdays at this very corner," said Chaney, who finalized an agreement this week for her new restaurant. "I have a passion for serving others, and I can't wait to complete a remodel, open the doors wide and welcome business professionals, families and students back to this downtown Tallahassee landmark."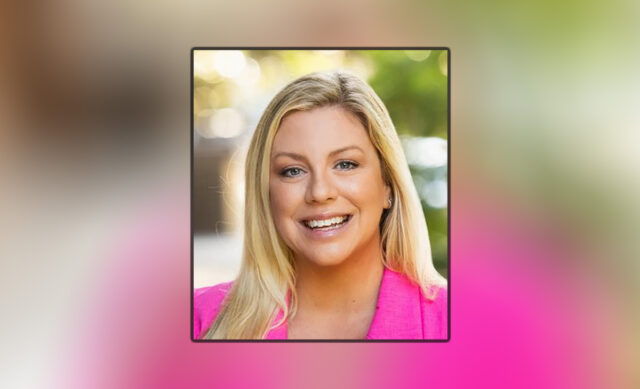 Chaney envisions the space, which is near the Florida State Capitol, City Hall and downtown businesses, as an ideal meeting space for professionals, whether discussing policy or making deals. It will also serve as a romantic spot for couples in search of perfect downtown date dining.
The restaurant will also welcome Florida State University students and their families for birthdays, graduations, major milestones or any other reason to enjoy a night out.
Chaney has called Tallahassee home for more than 15 years. She and her husband, Chris, are raising their children in the city; Chris is a partner at a local lobbying firm.
While the restaurant is not yet named, Chaney is planning a unique, elevated dining concept. She has experience in the industry, having previously served as director of business development at a local hospitality and catering business. She has more than 20 years of experience in the industry.
Chaney is teaming up with a nationally renowned firm, which she has not yet announced, to develop the restaurant brand. She plans to honor the location's history and is working with local architects to remodel the venue.
She hopes to open before the end of the year.
___
Medicaid managed care plan AmeriHealth Caritas Florida has named Melody Bonomo as its market president.
Bonomo is a 30-year veteran of the Florida health care industry and previously served as the director of plan operations and administration.
Born and raised in South Florida, Bonomo has a long-held passion for Floridians and behavioral health. This led her to spearhead initiatives to improve the quality and access to mental health services for families and children.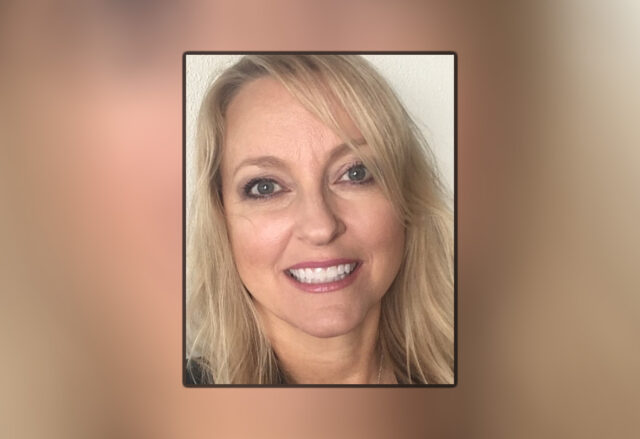 A staunch advocate for collaboration across state, local, and grassroots entities, Bonomo will continue to lead the mission-driven plan toward whole-person, innovative approaches that serve the complex and evolving needs of members while helping to breakdown traditional silos.
AmeriHealth Caritas Florida said Bonomo's ability to create lasting community partnerships helps unite public and private entities, nonprofits, and faith-based organizations to further the mission of building healthy, thriving communities.
The managed care plan serves about 120,000 members across Indian River, Martin, Okeechobee, Palm Beach, St. Lucie, Miami-Dade and Monroe counties.
___
Here are a couple of other thoughts:
📰 — What kind of Republican are you (or your conservative neighbor)? Right-wing. Libertarian conservative. Blue-collar populist. Traditional conservative. Moderate establishment. The Newcomers. These are the six categories of GOP voters The New York Times has analyzed and defined. Most of the party is split between traditional conservative and right-wing, at 26% each; with libertarian conservatives and moderate establishment next at 14% each; and blue-collar populists at 12%. Perhaps troubling for the party: Newcomers make up just 8%. See where you land here.
🎲 — The right gamble: Sen. Joe Gruters has for years taken the road less traveled when it comes to offering his political support. He backed Rick Scott when no one knew who the now junior U.S. Senator was. And was one of the earliest backers of Donald Trump, support that continues today despite other Tallahassee Republicans backing Gov. Ron DeSantis. Given the direction of the GOP Presidential Primary, and DeSantis' consistent failure to gain traction, Gruters might have again put his money on the right horse. Read more here.
— SITUATIONAL AWARENESS —
Tweet, tweet:
The @NCAA rejected a hardship waiver for a college athlete to play near his ailing mother, but allows biological males in locker rooms with female athletes.

It's clear their priorities are out of step with Americans. https://t.co/KXnu3gUZ9N

— Ron DeSantis (@GovRonDeSantis) August 17, 2023
—@DavidAxelrod: This is a first for me: a SuperPAC, leaking a voluminous, pre-debate strategy memo to the candidate on the other side of the wall. Now, if and when @RonDeSantis does any of these things in next week's debate, he'll look utterly inauthentic. It's insane!
—@RadioFreeTom: Your reminder that Christopher Rufo — who took such pride in being part of this destruction of public education — went to Georgetown. (And then to Harvard Extension School, where I taught.) DeSantis went to Yale and Harvard Law. Public education for thee, peons…
Tweet, tweet:
We thank Senators @jenn_bradley, @SenTomWright, and @darrylrouson for touring our female facilities at Florida Women's Reception Center and Lowell CI! We appreciate your ongoing support for our officers and the corrections community. pic.twitter.com/CTVBmDdLwN

— Florida Department of Corrections (@FL_Corrections) August 17, 2023
—@CordByrd: People have difficulty processing seismic events that seem to come out of the blue and many don't like the random, contingent element of history. Conspiracy theories are thus fabricated to explain the inexplicable or hard to accept.
Tweet, tweet:
Hunter made his first political appearance today. He enjoyed seeing Downtown and meeting new people, especially Uncle @SpencerRoachFL ! pic.twitter.com/Znlw0NePEy

— Jenna Persons-Mulicka (@jenna_persons) August 17, 2023
— DAYS UNTIL —
Port Orange, Lake Helen, Ponce Inlet to hold elections — 4; The first GOP Presidential Primary debate — 5; 'Ahsoka' premieres on Disney+ — 5; 'Gran Turismo' premieres — 7; The U.S. Open begins — 10; 2023 Florida Chamber Technology & Innovation Solution Summit — 13; Florida GOP 2023 Statesman's Dinner — 25; Florida House Fall 2023 Interim Committee Meetings begin — 29; Martin Scorsese's 'Killers of the Flower Moon' premieres — 49; 2023 Florida Chamber Annual Meeting & Future of Florida Forum — 66; Britney Spears memoir 'The Woman in Me' drops — 67; Taylor Swift's '1989 (Taylor's Version)' released — 70; 'Dune: Part Two' premieres — 77; Suncoast Tiger Bay Club hosts 'Evening with the Tigers' — 81; 2023 Florida Chamber Mental Health Innovation Summit — 82; 'Captain Marvel 2′ premieres — 84; Formula 1 will take over the Las Vegas Strip — 91; Ridley Scott's 'Napoleon' premieres — 97; Florida TaxWatch's Annual Meeting begins — 103; 2023 Florida Transportation, Growth & Infrastructure Solution Summit — 104; 2023 Florida Chamber Annual Insurance Summit — 117; Matt Dixon's 'Swamp Monsters: Trump vs. DeSantis ― the Greatest Show on Earth (or at Least in Florida)' released — 144; 2024 Florida Chamber Legislative Fly-In — 144; Florida's 2024 Regular Session begins — 144; Florida TaxWatch's State of the Taxpayer Dinner — 147; 2024 Primetime Emmy Awards — 150; South Carolina Democratic Primary — 164; New Hampshire and Nevada Democratic Primaries — 172; Georgia Democratic Primary — 177; South Carolina GOP holds first-in-the-South Primary — 189; Michigan Democratic Primary — 195; 'A Quiet Place: Day One' premieres — 205; 2024 Oscars — 207; 'Deadpool 3' premieres — 256; 2024 Leadership Conference on Safety, Health & Sustainability — 265; 'Kingdom of the Planet of the Apes' premieres — 276; the Republican National Convention begins — 332; Opening Ceremony of the 2024 Olympic Games — 343; 'Captain America: Brave New World' premieres — 343; New 'Alien' premieres — 334; the Republican National Convention begins — 332; Georgia Tech to face Florida State in 2024 opener in Dublin — 372; Swift's Eras Tour stops in Miami — 427; 2024 Florida Chamber Annual Meeting & Future of Florida Forum — 430; 'Thunderbolts' premieres — 490; 'Blade' reboot premieres — 546; 'Fantastic Four' reboot premieres — 623; 'Moana' premieres — 680; 'Avatar 3' premieres — 854; 'Avengers: The Kang Dynasty' premieres — 987; Untitled 'Star Wars' movie premieres — 1,009; Another untitled 'Star Wars' movie premieres — 1,222; 'Avengers: Secret Wars' premieres — 1,361; 'Avatar 4' premieres — 2,317; 'Avatar 5' premieres — 2,680.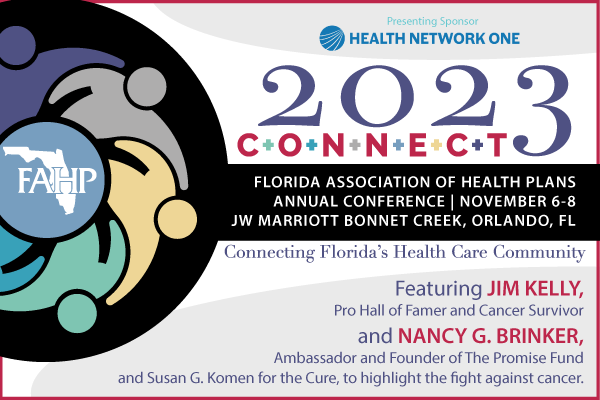 — TOP STORY —
"Defend Donald Trump and 'hammer' Vivek Ramaswamy: Ron DeSantis allies reveal debate strategy" via Jonathan Swan, Shane Goldmacher and Maggie Haberman of The New York Times — DeSantis needs "to take a sledgehammer" to Ramaswamy, the political newcomer who is rising in the polls. He should "defend Trump" when Chris Christie inevitably attacks the former President. And he needs to "attack Joe Biden and the media" no less than three to five times.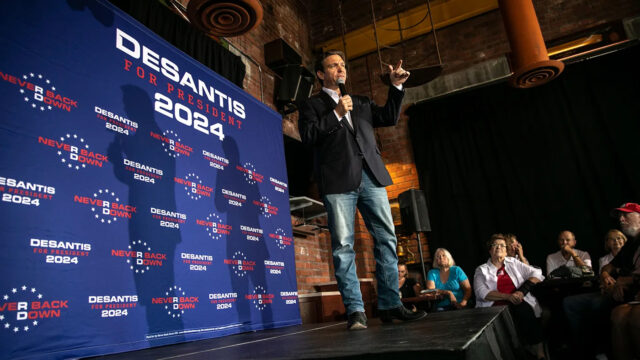 A firm associated with the super PAC that has effectively taken over DeSantis' presidential campaign posted online hundreds of pages of blunt advice, research memos and internal polling in early nominating states to guide the Florida Governor ahead of the high-stakes Republican presidential debate next Wednesday in Milwaukee.
The trove of documents provides an extraordinary glimpse into the thinking of the DeSantis operation about a debate the candidate's advisers see as crucial.
"There are four basic must-dos," one of the memos urges DeSantis, whom the document refers to as "GRD."
"1. Attack Biden and the media 3-5 times. 2. State GRD's positive vision 2-3 times. 3. Hammer Ramaswamy in response. 4. Defend Trump in absentia in response to a Christie attack."
The documents were posted this week on the website of Axiom Strategies, the company owned by Jeff Roe, the chief strategist of DeSantis' super PAC, Never Back Down.
Posting such documents online is risky — the news media or rivals can discover them, and the advice can prove embarrassing. But super PACs often decide the risk is justified to convey what they consider crucial nonpublic information to the candidate without violating the law.
"Vivek Ramaswamy rips 'super PAC puppet' DeSantis in wake of leaked debate strategy memo" via A.G. Gancarski of Florida Politics — During an interview on Fox News, Ramaswamy swatted at "super PAC puppets" and drew a contrast between himself and "professional politician" DeSantis, who he says relies on "prepped memos from super PAC paid political consultants with pre-prepped robotic attack lines against (his) opponents." "Sometimes when you have professional politicians, they use attacks on other candidates as a substitute for a message of their own. I'm in this race focused on my own message rather than attacking those other candidates. The truth is I'm an outsider. I'm not a professional politician," Ramaswamy said.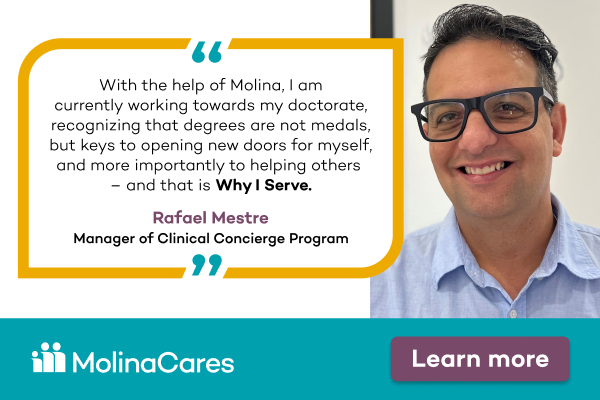 — THE TRAIL —
"DeSantis wants Chris Sununu's endorsement. Will he get it?" via A.G. Gancarski of Florida Politics —"Oh, yeah. No, of course," DeSantis said on New Hampshire radio when asked if he wanted Sununu's endorsement. "I think Chris has done a great job. I think New Hampshire is the best-governed state in New England. I said (earlier this week) with some media from New England that I reject Donald Trump's attacks on Chris Sununu," DeSantis added. Sununu seemed to concede DeSantis has a likability deficit, but it's not necessarily his fault. Rather, it's the fault of his handlers. "I mean, he's actually, he's a really nice guy. I think his team overthinks it a little bit," Sununu said.
"Video resurfaces of DeSantis floating alternative electors 'scheme' in 2020" via Jesse Scheckner of Florida Politics — A three-year-old video of DeSantis discussing a "scheme" to use alternative electors to keep Trump in the White House is again making the rounds following a fourth indictment filed against the former President. DeSantis' comments, which came two days after the 2020 General Election, echo those Trump ally Roger Stone floated before the election in a newly revealed video making headlines this week. "If you're in those states that have Republican legislatures like Pennsylvania and Michigan and all these places, call your state Representative and your state Senators. Under Article II of the Constitution, presidential electors are done by the legislatures and the schemes they create," he told Fox News' Laura Ingraham on "The Ingraham Angle" on Nov. 5, 2020.
To watch the video, please click on the image below:
"DeSantis says he would ban TikTok because of China threat" via Ari Levy of CNBC — "I do think it represents a threat to our country given China's ownership of it," DeSantis told CNBC's Brian Sullivan in an interview on "Last Call," when he was asked if he would ban the social media service. Congress introduced new bills earlier this year that would allow the Biden administration to ban TikTok. DeSantis referred to the bills as "too heavy-handed," claiming they would "invade peoples' privacy," but he said he would still probably support a ban. "The United States has been the No. 1 source of Chinese wealth, and what have they done with that wealth? They've built up their military," DeSantis said. "They are the top threat to this country."
"'His business failed': Roger Stone compares DeSantis to unsuccessful dog food salesman" via Jesse Scheckner of Florida Politics — According to Stone, DeSantis is sinking in national polls because like the proverbial pooch chow merchant, his product — in the Governor's case, his personality and people skills — is unpalatable. "I am reminded of the story of the guy in the dog-food business who went broke because he couldn't get (any) orders," Stone wrote on X, the social media platform formerly called Twitter. "When asked why his business failed, he said, 'well, the (dogs) didn't like the shit.'" He's also taken a shot at Florida First Lady Casey DeSantis, whom he likened to the scheming and manipulative Shakespeare villain, Lady Macbeth.
"Is DeSantis '28 already toast?" via Tina Nguen of Puck — Indeed, the deck seems stacked against DeSantis, who has the most to prove and the most to lose. Mired at around 15% in the polls and losing altitude, DeSantis needs to overcome weeks of terrible news about his campaign's missteps—overspending, multiple rounds of layoffs, a leadership shake-up, and a seemingly endless stream of awkward interactions and undercapacity events caught on film. Even worse, Christie has overtaken DeSantis in New Hampshire, a state that DeSantis had once hoped to have in his column. The MAGA comms operative, a DeSantis fan himself, described the stakes in practically existential terms. "The question is, has DeSantis done so much damage to his brand at the national level that he's no longer viable for 2028?" he wondered.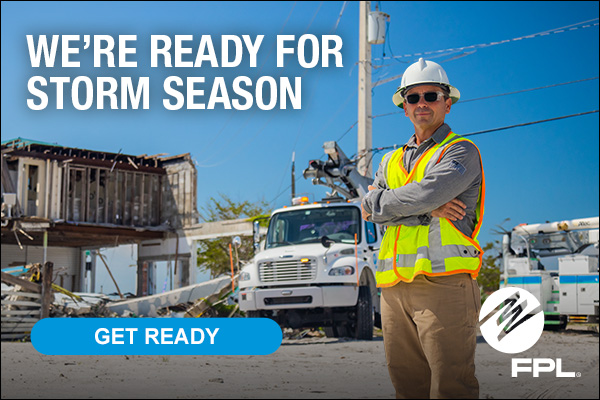 — MORE 2024 —
"Joe Biden campaign, DNC to leverage GOP debate for massive political messaging operation" via Brooke Singman of Fox News — The Biden campaign and the Democratic National Committee are planning to highlight the contrast between the President's policies and "MAGA Republicans" ahead of the first GOP Primary debate next week. A Biden campaign official told Fox News Digital on Thursday that the debate is a "key moment" for Democrats to highlight the differences between Biden's policies and Republicans' "out of touch views," while warning that electing a Republican in 2024 would "roll back the progress" made by the Biden administration.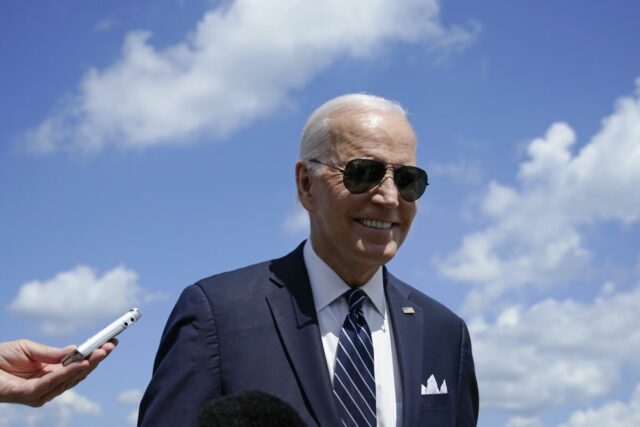 "The poll results are in: Everyone hates Chris Christie" via Jordan Boyd of The Federalist — An August poll from Fox News found that Christie is viewed rather unfavorably by every political, racial, and economic demographic. Overall, 56%, a majority of American voters, express disdain toward Christie. Only 22% of 1,002 people polled said they held "favorable" opinions of the former New Jersey Governor. Christie isn't just disliked by 57% of Republicans, the people he expects to potentially elect him in 2024, but he also earned the ire of 60% of Democrats. Even a good portion of independents, 46%, say they have a "somewhat" or "strongly unfavorable" opinion of Christie. Only 24% of GOP voters, 22% of Democrat voters, and 17% of independents say they like Christie more than they scorn him.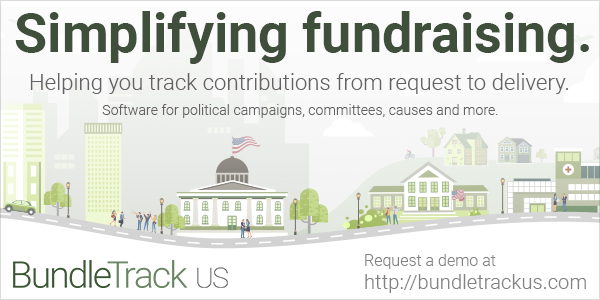 — DOWN BALLOT —
"Floridians have to sign up again if they want to vote by mail in next election" via Steven Lemongello of the Orlando Sentinel — Nearly 3 million Floridians voted by mail in 2022, but all their ballot requests were wiped out at the beginning of this year because of a new law signed by DeSantis. That has left county elections offices scrambling to tell residents they must request mail-in ballots again to cast their ballots in the same way for the next election. DeSantis' and other Republicans' heightened targeting of mail-in voting marks an almost total 180-degree turn by the Florida GOP, who once spearheaded the idea and had benefited from it for two decades. But now, opposition to voting by mail is rising on the right largely because of Trump's false claims of voter fraud, with many national Republicans openly calling for its elimination. Democrats and elections experts worry even more restrictions are on the way in Florida.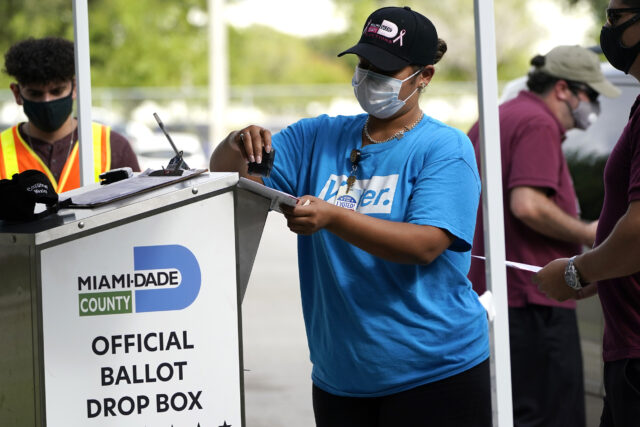 "Victor Torres again backs Tom Keen in HD 35 contest" via Jacob Ogles of Florida Politics — Osceola County's only state Senator knows he wants to help the community from the House side. Sen. Torres, an Orlando Democrat, is endorsing aerospace businessman Keen for the Special Election in House District 35. "Sen. Torres and I share more than just a passion for public service; we are friends drawn together by our mutual dedication to our communities," Keen said. "Sen. Torres has been a beacon of leadership and service for Florida, he currently represents the 25th District in the Florida State Senate, which overlaps with House District 35 in Osceola County."
Save the date: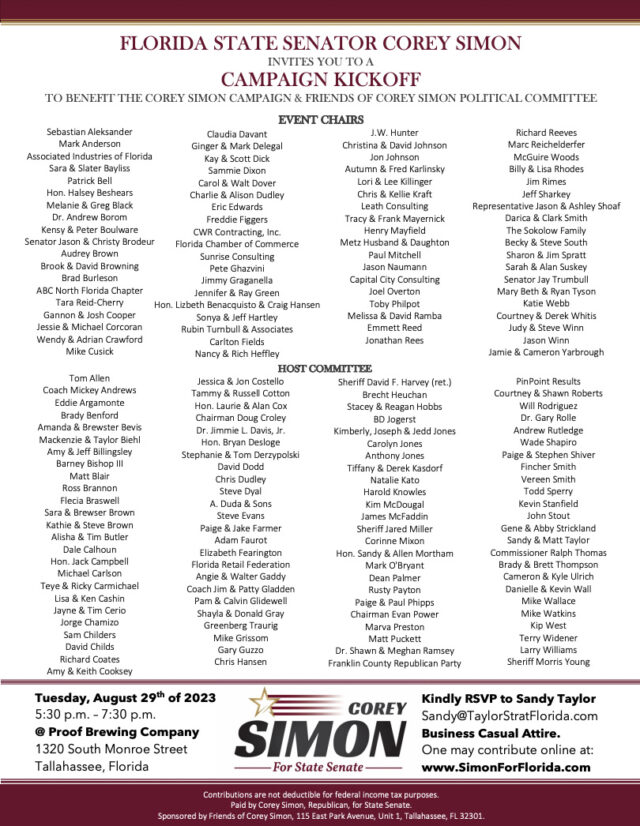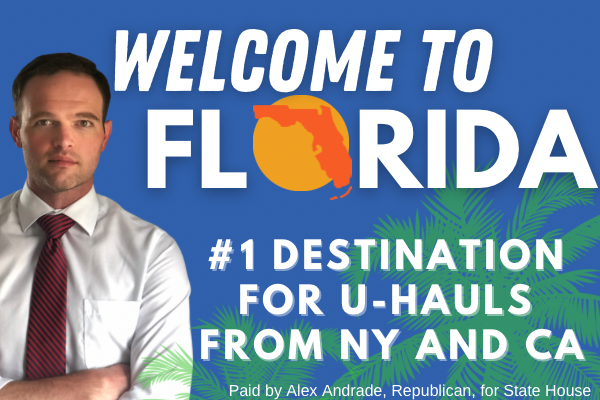 — DESANTISY LAND —
"DeSantis may try to make it harder for immigrants to send money from Florida" via Jason Garcia of Seeking Rents — Florida lawmakers had barely begun this year's Legislative Session and Sen. Ileana Garcia was already under pressure. Garcia had just voted in favor of legislation that was meant to make it much harder for undocumented immigrants to live and work in Florida. The bill (Senate Bill 1718) was a top priority of DeSantis. The legislation would impose new rules on people in Florida who want to send money to family members in other parts of the world — monetary transfers known as "remittances" that are frequently made by migrants and foreign immigrants through services like Western Union and PayPal. That's not an idea that ever appeared in Senate Bill 1718. Nor did the idea appear in DeSantis' original immigration proposal.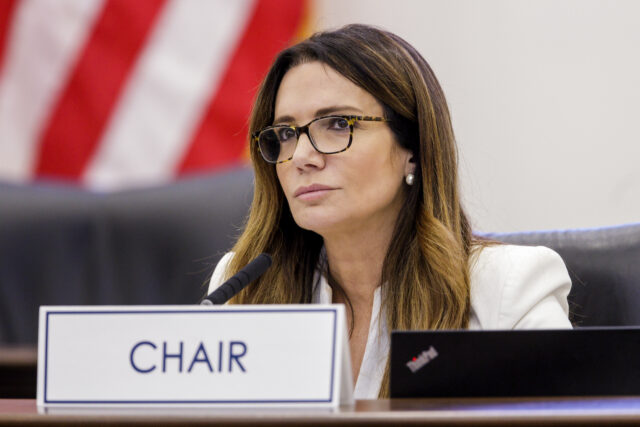 "DeSantis claims 'Red Sox Nation' has more passion than Florida sports fans" via A.G. Gancarski of Florida Politics — During a Tuesday interview on Boston's WBZ, the Florida Governor described devotion to the team unlike that seen in the Sunshine State. "The Bucs have won a couple of Super Bowls. We've had other teams do. Well, we've had a lot of great college football and people get excited, don't get me wrong, but this was just in the bloodstream in New England. And I've never seen so many people be so revved up and when they won it, it was like such a big deal."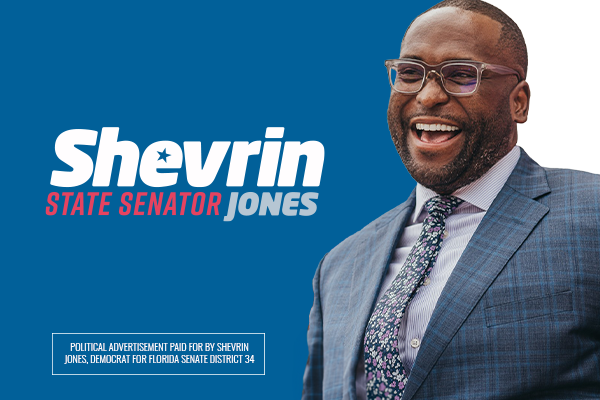 — STATEWIDE —
"DeSantis' Disney chief must resign 1 of his posts, ethics lawyer says" via Skyler Swisher of the Orlando Sentinel — Glen Gilzean cannot continue to serve as Florida's Ethics Commission Chair and work as the administrator of DeSantis' Disney World oversight district, according to a legal opinion. State law does not allow public employees to serve on the government watchdog panel, Steven Zuilkowski, the Ethics Commission's General Counsel, wrote in the analysis. Gilzean, Chair of the Ethics Commission, was hired in May to lead the Central Florida Tourism Oversight District. He earns an annual salary of $400,000 as the district's administrator. "(I)t appears that your position as district administrator for the district is public employment," Zuilkowski concluded.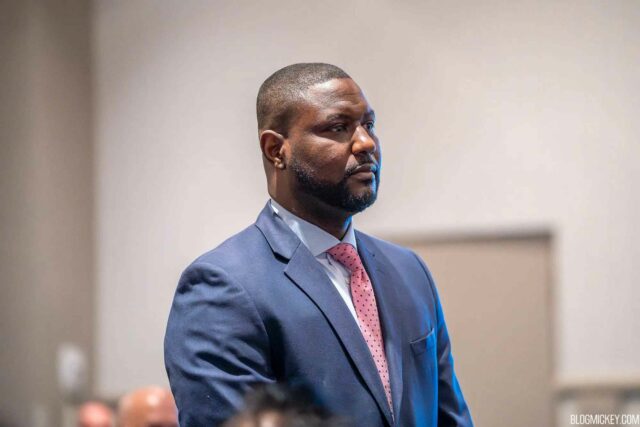 "Floridians stung by DeSantis veto that cost $346M in energy-saving programs" via Jeffrey Schweers of the Orlando Sentinel — The 22-year-old air conditioning and heat pump in Daniel Milligan's Deltona home was on its last legs, and it would cost at least $10,000 to replace, a large sum for a man in his 60s who had been laid off and was getting by on temp work. With a stroke of the pen, DeSantis had wiped out the seed money needed for Florida to get what would have been $346 million from Washington for Milligan's heat pump and other energy-saving programs. "He's hurting millions of Floridians," Milligan said, identifying himself as politically independent all his life. DeSantis offered no explanation for axing the energy programs in his veto message.
"Ken Griffin reshaped law banning Chinese real estate purchases" via Anna Jean Kaiser, Michael Smith, and Felipe Marques of Bloomberg — When DeSantis pushed through an anti-China crackdown in his state earlier this year, he won praise across the country. But to Griffin, the effort represented an ideological affront. The proposed legislation would have essentially prohibited citizens of seven nations from buying property anywhere in South Florida, even if they had work permits. Those limitations could have posed complications for Griffin's plan to relocate hundreds of employees to Miami. So the Citadel founder assembled a network of influence to rework the proposed law, according to people familiar with the matter. The scope of the restrictions was then narrowed geographically for those with work permits.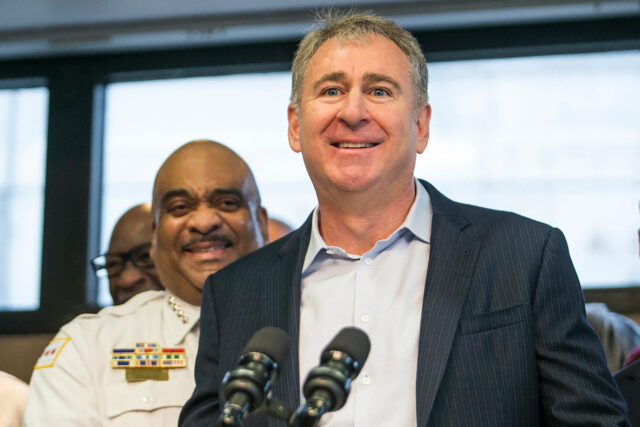 "Florida school voucher awards jump 44% after state makes everyone eligible" via Leslie Postal of the Orlando Sentinel — The number of Florida students awarded school vouchers jumped by more than 117,500 this year, mostly due to a new state law that made all students eligible for scholarship programs once targeted to low-income children. By Aug. 11, more than 382,000 students had received vouchers for the 2023-24 school year, giving them access to money for private school tuition, home schooling services or therapies for children with disabilities, according to Step Up for Students, the private group that administers most of Florida's scholarship programs. That represents a 44% increase from a year ago when about 264,400 scholarships were awarded by the same date.
"Florida hospitals rebound from severe nursing shortage during pandemic" via Christopher O'Donnell of the Tampa Bay Times — After being stretched to the breaking point during the pandemic, the nursing shortage crisis may be over for now in Florida. Across the state, the vacancy rate for registered nurses has fallen in the past year from 22% to 13%, according to a survey of more than 200 hospitals conducted by the Florida Hospital Association. The turnover rate for nurses has also plummeted from 32% in 2022 to 20%, and hospitals are reporting many nurses have returned to their old jobs. The numbers are a relief for hospital executives after the COVID-19 public health emergency severely exacerbated the pre-pandemic nursing shortage.
"Lauren Book cautions kids, parents about new 'Saturn' app" via Peter Schorsch of Florida Politics — A new calendar app geared toward K-12 students is raising safety concerns among education officials and others, including Sen. Book. The Plantation Democrat, who founded and runs Lauren's Kids, is warning parents and their young students about potential safety and privacy concerns surrounding the "Saturn" app. It collects students' information, including their name, school and schedule and links to social media accounts and other personal information. It also includes a friend request and chat feature. But Book and others warn, there isn't a verification process, meaning anyone can use the app.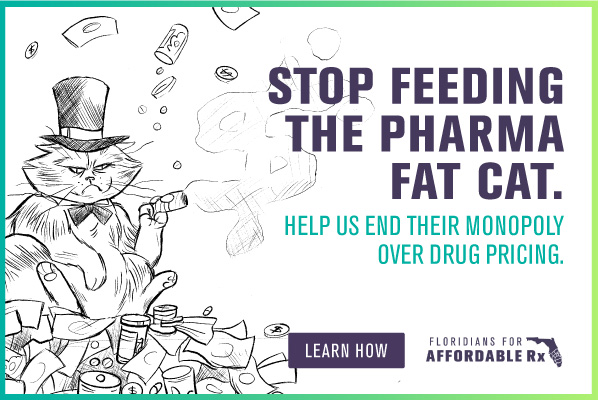 — D. C. MATTERS —
"Vets group airing TV ad calls on U.S. Sen. Rick Scott to 'stop the block on military promotions'" via Florida Phoenix — A progressive veteran's group is airing a TV commercial in the Tallahassee media market, calling on Florida's U.S. Sen. Scott to end the blockade on hundreds of military promotions. The delays, which have gone on for months, relate to U.S. Sen. Tommy Tuberville of Alabama and his protest over the Pentagon's abortion travel policy. Scott, a Navy veteran, joined 11 of his GOP Senate colleagues back in March in penning a letter to U.S. Defense Secretary Lloyd Austin, blasting the decision announced last October by the Pentagon to reimburse service members who must travel to obtain an abortion.
To watch the ad, please click on the image below:
"U.S. will reopen immigration office in Cuba to tackle family-reunification backlog" via Nora Gámez Torres of the Miami Herald — After almost a five-year break, the United States Citizenship and Immigration Services is reopening its office in Havana, a step that will bring more resources to process a backlog of family reunification cases and expand access to legal immigration pathways for Cubans, the Biden administration says. "This administration is taking steps to reduce unlawful entries, deny resources to ruthless smuggling organizations, and streamline access to lawful, safe, and orderly pathways for those seeking humanitarian relief. Reopening the U.S. Citizenship and Immigration Services field office in Havana helps us do just that," said Secretary of Homeland Security Alejandro N. Mayorkas. "Cubans like my own family, who nearly 63 years ago fled the communist takeover, deserve the same opportunity to follow legal pathways to build a new life in the United States," Mayorkas added.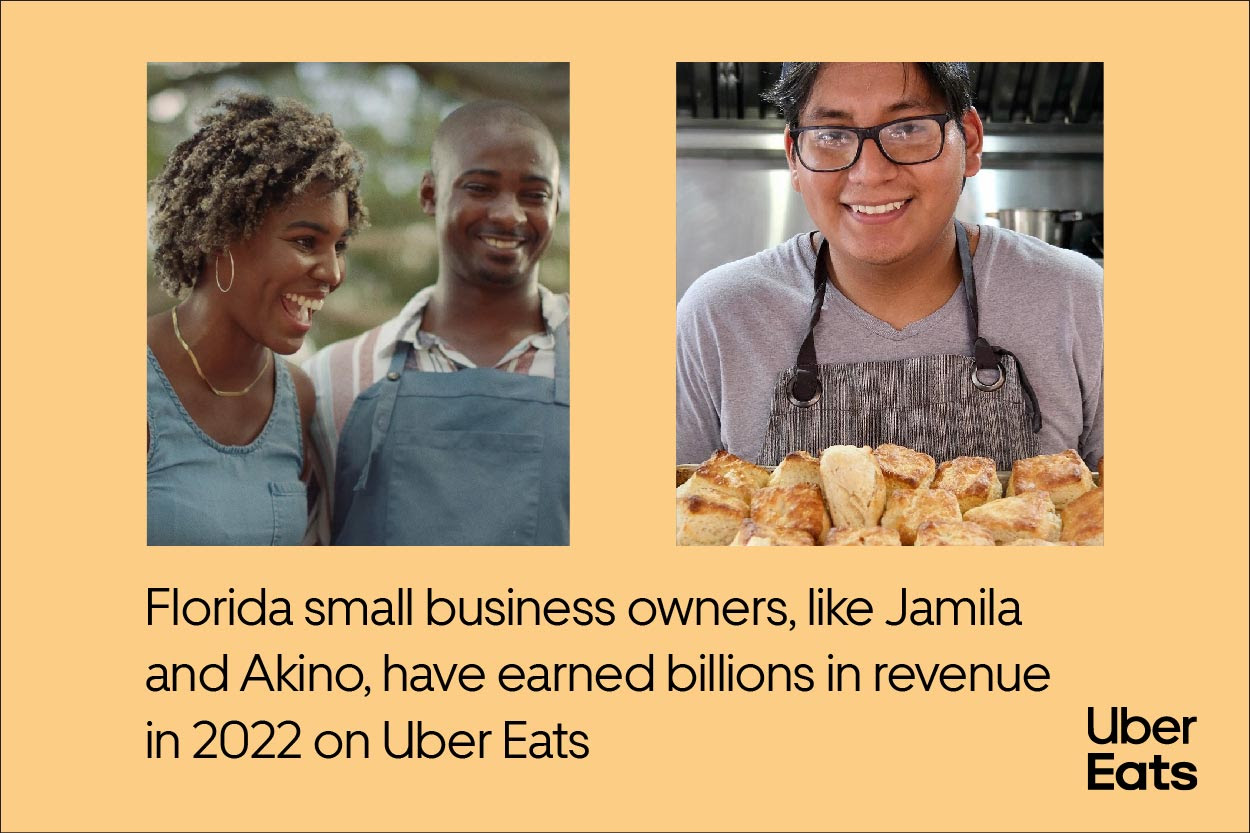 — LOCAL: S. FL —
"Trump classified documents case: Prosecutors ask judge to examine second potential lawyer conflict" via David Lyons of the South Florida Sun-Sentinel — Federal prosecutors in Trump's classified document case have asked a federal judge to inquire whether a lawyer for co-defendant Carlos De Oliveira, a Mar-a-Lago employee, has a conflict of interest because he represents three potential government witnesses. In a filing, government lawyers working for special counsel Jack Smith have asked U.S. District Judge Aileen Cannon to hold a hearing over Washington, D.C.-based attorney John Irving's representation of both De Oliveira and "three individuals the government may call to testify as witnesses at trial." The filing does not involve De Oliveira's recently retained West Palm Beach criminal defense lawyer, Larry Donald "Donnie" Murrell Jr.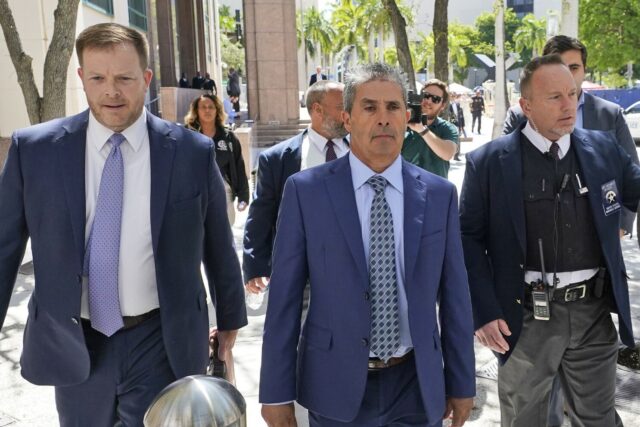 "'Black history is under attack.' Hundreds in Miami protest DeSantis' school standards" via Jimena Tavel of the Miami Herald — As Noelle Barnes listened to Justin Pearson speak to the crowd, she wept. "When he was onstage, his passionate rallying cry for truth brought tears to my eyes," said Barnes, 40, a Miami entrepreneur. Pearson, one of three Black Democratic lawmakers temporarily ousted by the GOP-dominated Tennessee House of Representatives this Spring after they advocated for more gun control, spoke to about 350 people protesting outside the Miami-Dade School Board headquarters as the Board met. The multiracial and ethnic group had marched in the heat of the day from Booker T. Washington High School in Overtown, 1200 NW Sixth Ave., to the board's headquarters at 1450 NE Second Avenue under the banner, "Teach No Lies."
"Miami-Dade Schools goes green as it buys 20 electric school buses. More to come" via Jimena Tavel of the Miami Herald — Holly Thorpe's sixth-grade science project triggered a half-decade mission for her. As an 11-year-old, she tested the carbon dioxide emissions from the school bus she rode each morning, using syringes and glass tubes. The results shocked her so much that she decided to advocate for cleaner transportation by speaking at School Board meetings. Five years later, now a rising junior at the MAST Academy on the Rickenbacker Causeway, Thorpe accomplished that this week: Miami-Dade County Public Schools announced it bought 20 electric, zero-emission buses for the first time — and plans to buy an additional 30 by 2025. "I'm so excited," said Thorpe, 16. "I've been working on this for so long and to see it finally happen feels amazing."
"City of Miami wins 'gerrymandering' map battle in U.S. Supreme Court" via Joshua Ceballos of WLRN — The U.S. Supreme Court has ruled: Miami will use a contentious map drawn up by City Commissioners in this November's election. In a Thursday evening ruling, the full court denied a request from community activist groups led by the ACLU of Florida who have been battling with the city since last December. The groups wanted Miami to use a map of their creation for the election because they consider the city's map unconstitutional. The court gave a flat denial of the group's request, with no written opinion.
"Miami-Dade mistakenly paid a County Commissioner an extra $1,000 a week. Nobody noticed" via Douglas Hanks of the Miami Herald — For eight months, nobody noticed the unusually large paychecks going to Miami-Dade Commissioner Roberto Gonzalez, who now must pay back $34,000 received due to a payroll error. Gonzalez, a lawyer representing the West Kendall area, didn't realize Miami-Dade's payroll department had been overpaying him by about $1,000 a week almost from the start of his tenure on the 13-seat board in November. The extra $2,008 added to his twice-a-month checks came to light this week after the Miami Herald asked about online payroll records showing Gonzalez earning $5,500 every two weeks while his fellow part-time Commissioners received less than $3,500. Commissioners earn about $72,000 a year for the part-time posts.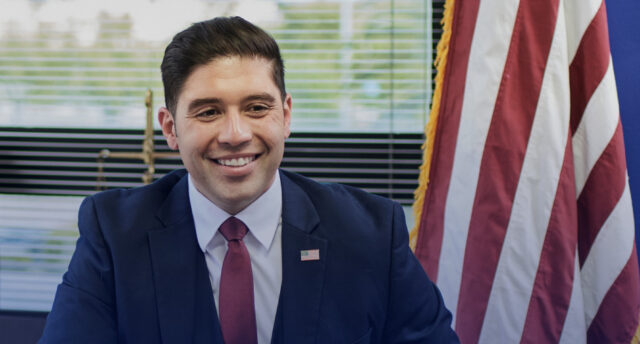 "Deputy who accused Pompano woman of assault has history of aggressive arrests, her attorney says" via Rafael Olmeda of the South Florida Sun-Sentinel — Old allegations against a Broward Sheriff's deputy who accused a Pompano Beach woman of assaulting him during a traffic stop three years ago have resurfaced, and they will be introduced in court if the case against the woman is not dropped, her lawyer said. Kianna Cooper, 28, is asking Broward Circuit Judge Peter Holden to dismiss the charges accusing her of aggravated battery on Sheriff's Deputy Steven Davis. The case is set for a hearing on Thursday. Cooper is accusing the deputy of being the aggressor in the May 2022 confrontation.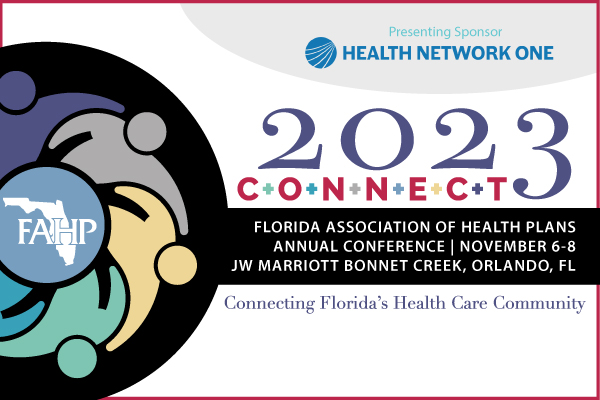 — LOCAL: C. FL —
"In Monique Worrell's suspension by DeSantis, Aramis Ayala sees echoes from her own tenure as State Attorney" via Desiree Stennett of the Orlando Sentinel — Days after she entered office in January 2017, Ayala found herself in a feud with then-Gov. Scott over her opposition to seeking the death penalty in all cases, including that of a man who killed an Orlando police officer. Scott slashed her office budget and removed her from dozens of capital punishment cases, reassigning them to a new prosecutor. Elected on a progressive platform, Ayala spent much of her term in conflict with Scott and Central Florida's law enforcement leaders, who saw the policies she adopted — in her view, to combat mass incarceration and racially unequal justice — as soft on crime. The tension became a theme of her time in office.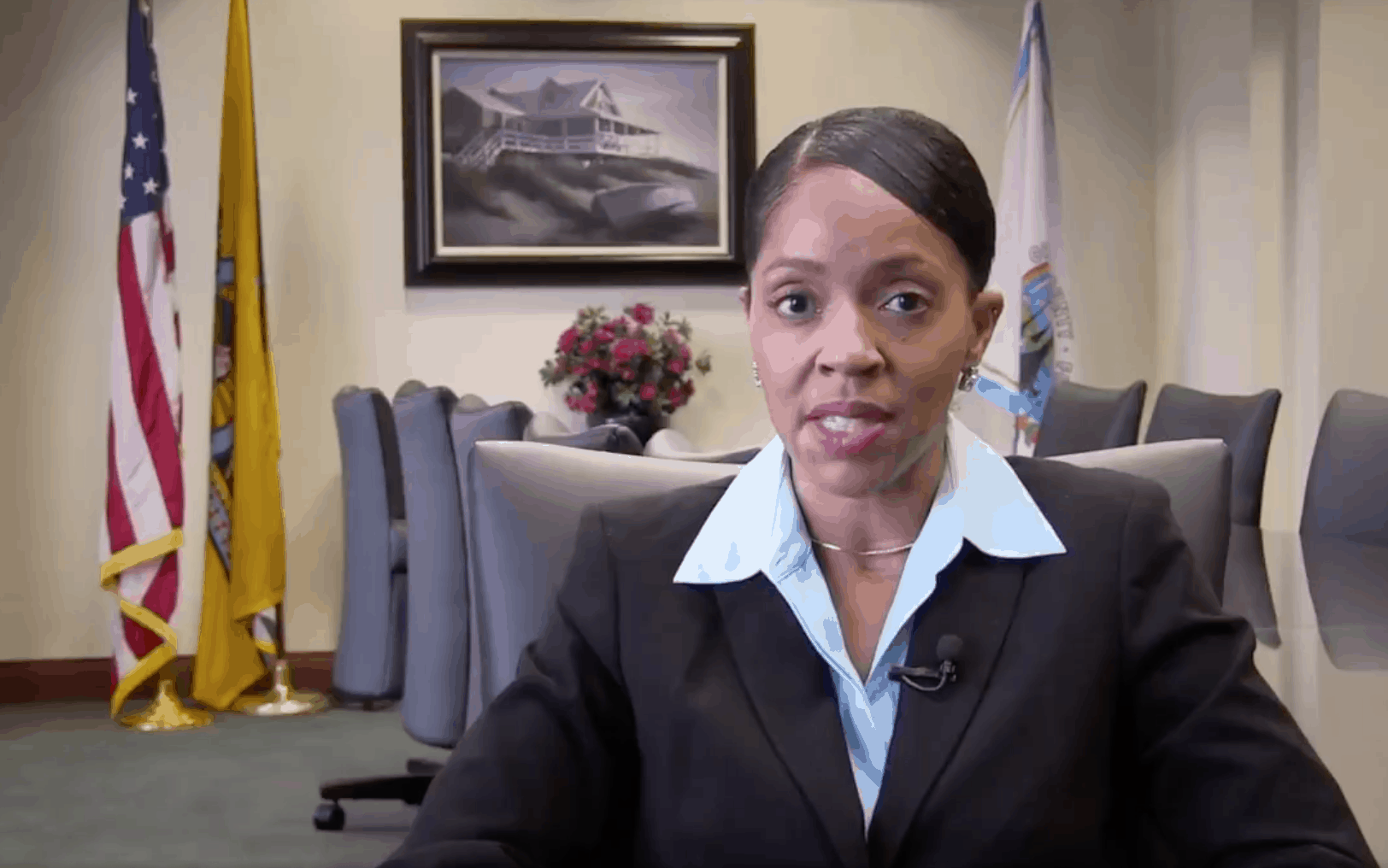 "'A truth stranger than fiction': Basquiat lawsuit details secrets, threats and conspiracies at Orlando Museum of Art" via Matthew J. Palm of the Orlando Sentinel — Top Orlando Museum of Art staff members felt bullied and threatened. Board members were clueless about the museum director's conduct, while their Chair kept news of FBI subpoenas from them and secretly retained legal counsel. The lawsuit filed in circuit court this week by the museum against former director Aaron De Groft and the owners of more than two dozen works of art once attributed to the deceased artist Jean-Michel Basquiat depicts an institution riddled with secrecy, threats and conspiracies. The lawsuit charges De Groft and the owners with fraud, conspiracy and breach of contract.
"Polk School Board member Rick Nolte receives fine for violating campaign-finance law" via Gary White of the Lakeland Ledger — The Florida Elections Commission determined that Polk County School Board member Nolte violated a campaign-finance law during last year's election and has imposed a $1,250 fine. The Commission held a hearing Tuesday and approved the consent order that Nolte signed on May 2. Nolte, a Mulberry resident, narrowly defeated incumbent Sarah Fortney in the August 2022 election for Seat 3. He was one of 30 school board candidates statewide endorsed by DeSantis and the only one in Polk County.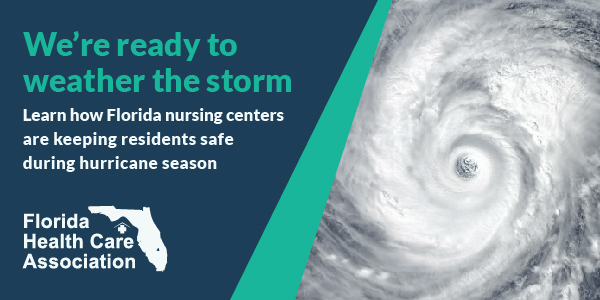 — LOCAL: TB —
"Cindy Stuart to launch re-election campaign for Hillsborough County Clerk of Court" via Peter Schorsch of Florida Politics — Stuart will kick off her re-election campaign on Aug. 21 with a bipartisan slate of supporters. The event, at the University Club at 201 N. Franklin St. from 5:30-7 p.m., will feature U.S. Rep. Kathy Castor as a special guest. "I am proud of the work we have done at the Clerk's Office, building on the strong foundation of my predecessor," Stuart said. "We have emerged from the challenges of the pandemic stronger and more committed than ever to customer service."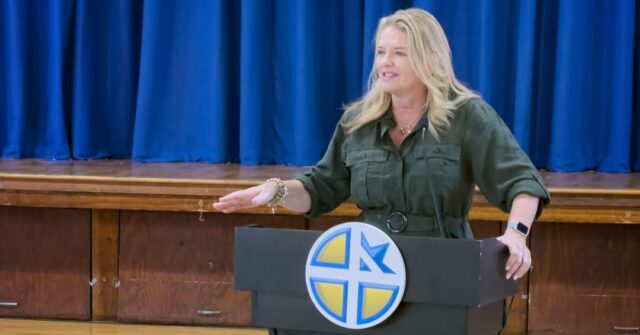 "Wilton Simpson, Tampa General Hospital host roundtable on protecting kids from hemp highs" via Peter Schorsch of Florida Politics — Simpson and Tampa General Hospital hosted a roundtable discussion this week on the state's efforts to protect kids from high-potency hemp products. With THC-containing cannabis products only available for medical use, other products, such as high-potency hemp, have become available more broadly. A total of 933 children were exposed to high-potency hemp products in Florida last year. Sadly, many of those children required medical care and hospitalization. "Together with our medical and legislative partners, we have taken significant and meaningful steps to safeguard our children from the risks of high-potency THC products — but our job is not done," Simpson said.
"'We know what's best for our cities:' Local leaders address housing crisis" via Veronica Brezina of the St. Pete Catalyst — With over 800 people migrating to Florida every day, coupled with the Tampa Bay area's rising notoriety among the best places to work and live, local leaders are grasping at straws trying to accommodate the new residents bolstering the region's economy. "These challenges are a result of our success, not our failures. It doesn't mean we don't have to deal with them," former Tampa Mayor Bob Buckhorn said. Buckhorn was one of several panelists speaking at the Tampa Bay Times' Spotlight Tampa Bay event Wednesday evening at the Palladium Theater in St. Petersburg. Times real estate reporter Rebecca Liebson said that regardless of the type of residential project – high-end, market-rate or affordable housing – it all helps offset the dire need for more homes and limited inventory, which correlates to higher housing prices. Former Sen. Jeff Brandes explained how Tallahassee legislators have failed to implement a unified strategy to address the housing crisis. There isn't a silver bullet that could solve the ever-growing issue, but Brandes said there are resources in the toolbox that could somewhat help mitigate it, such as expanding accessory dwelling units, also known as mother-in-law suites, and transforming certain clusters of residential areas into more walkable and approachable neighborhoods.
"Hillsborough teachers aim high in bargaining, propose top salary of $80K" via Marlene Sokol of the Tampa Bay Times — Pay talks have begun and Hillsborough County teachers are aiming high. At a bargaining session this week, the Hillsborough Classroom Teachers Association asked for salary and supplement bumps that could add as much as $100 million to the budget and bring the top salary for typical teachers to as high as $80,000. "Yes, it's ambitious, it's aggressive, all of these things," the union's executive director, Brittni Wegmann, said after going over various pay requests for teachers and classroom aides. About half the increase would come from retooling salary schedules that essentially freeze pay for starting teachers in their first six or seven years of employment. At $47,500, the state minimum, Hillsborough trails behind other area districts. Unlike Pasco, Pinellas and districts around the state, Hillsborough does not yet have a voter-approved special property tax to support teacher pay.
"St. Pete City Council set to discuss utility rate hikes" via Spectrum Bay News 9 — The St. Petersburg City Council is meeting Thursday afternoon to discuss increasing utility rates in the city. Council members plan to formally set a date and time for a future public hearing where there will be a full presentation on the proposed rates. The Council will consider adjustments to water, wastewater, reclaimed water, stormwater and sanitation utility rates and charges for the upcoming fiscal year. The utility rate changes would go into effect on Oct. 1, pending Council approval. St. Petersburg utility rates and charges are evaluated and updated each year, according to city officials.
"Pinellas schools warn parents about app with privacy issues" via Marlene Sokul of the Tampa Bay Times — The Pinellas County school district is warning parents to counsel their children about Saturn — Time Together, a phone app that could jeopardize their privacy and even safety. In an email sent to parents this week, the district's technology department warned that "anyone, regardless of whether they are a student or not, can create an account, indicate that they attend a school, and provide school-related information, such as a class schedule." That person can then gain access to the student's information, including where they will be at a specific time. The user can also gain links to students' social media accounts. Pinellas has blocked Saturn from its network and from district-owned devices. However, the notice said, "Students can still connect to the application on personal devices that are not connected to our network."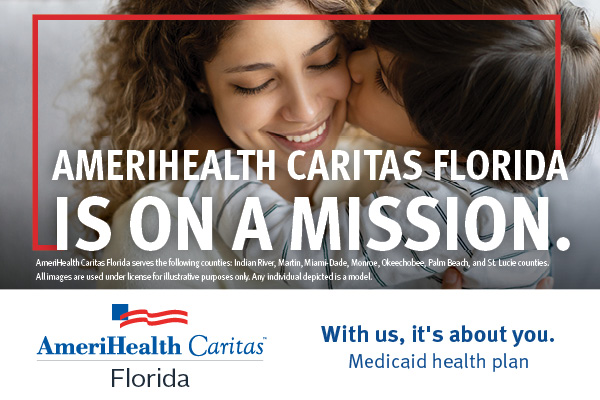 — LOCAL: N. FL —
"Congressional leaders rush to defend Darrell Jackson Jr.'s FSU transfer" via Jacob Ogles of Florida Politics — More Florida elected officials are joining the team defending Jackson's plans to play in a Seminole jersey this Fall. U.S. Reps. Neal Dunn, a Panama City Republican, and Michael Waltz, a St. Augustine Republican, co-led a bipartisan letter to NCAA President Charlie Baker. The message seeks a change of heart from the collegiate sports organization and pressures the group to grant a waiver to the recent Florida State University transfer student. Jackson, a Gadsden County native, played in the past for both University of Maryland and the University of Miami. But in December, he announced plans to go to FSU to be near family in the Tallahassee area.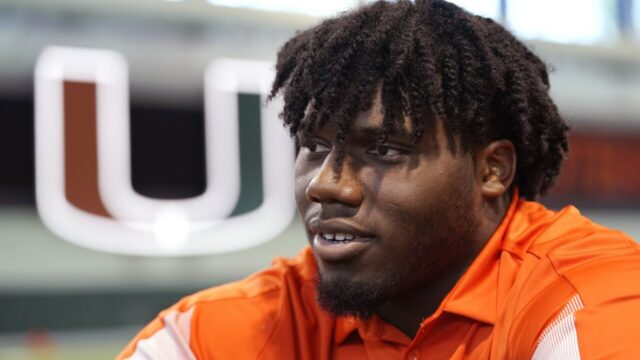 "Moms for Liberty plans to make their voices heard in Okaloosa County" via Collin Bestor of the Northwest Florida Daily News — In a county where 57% of the voters are registered Republican, a new player has emerged on the scene that will make noise in Okaloosa County politics for years to come. Moms for Liberty of Okaloosa County was formed toward the end of July and currently has 32 members. Some parents within the county will applaud the group's efforts as it champions parental rights in public education. Some will view the group critically, fearing that it may turn Okaloosa County classrooms into political arenas. Since forming in 2021, Moms for Liberty has taken vocal stands on hot-button education issues such as books and sex education.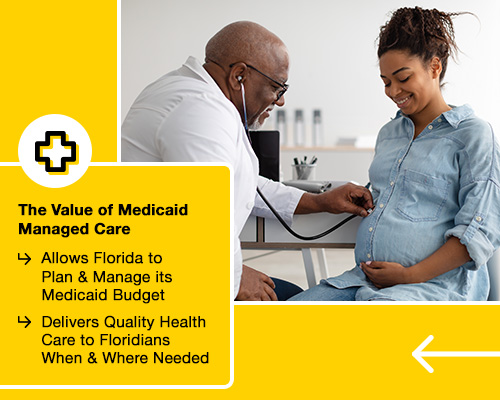 — LOCAL: SW. FL —
"A semester inside the siege: New College professor is trapped in the takeover" via Lane DeGregory of the Tampa Bay Times — Professor Amy Reid sat in her home office, tucked between towers of books, when her phone started buzzing. It was Winter Break. Classes at New College wouldn't start for weeks. But that Friday in early January, Reid had a full day of online meetings with students who wanted advice about classes and internships. Her phone pinged again while she was counseling a senior. And again. Different dings for texts, emails, and voice mails. Between Zoom sessions, Reid scrolled through messages. She saw articles about a "takeover" and a "siege." The Times spent six months with Reid to retrace the chronicle at New College through the eyes of one of its longest-tenured teachers.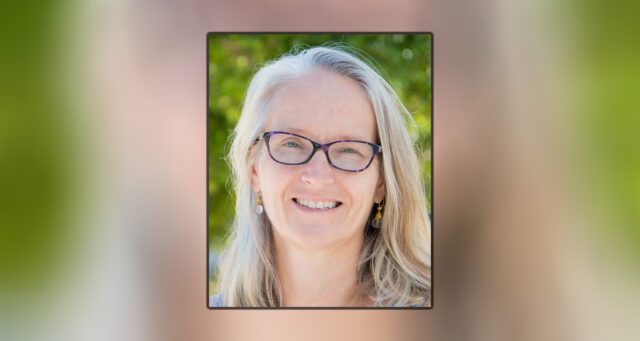 —"Chaos at New College of Florida" via Johanna Alonso of Higher Ed Insider
—"New College of Florida closes Pei dorms for mold, sends students to 4-star bay front hotel" via Steven Walker of the Sarasota Herald-Tribune
"Sarasota to give developers 4 times the density if some units are affordable housing" via Derek Gilliam of the Sarasota Herald-Tribune — A large downtown Sarasota project east of U.S. 301 could see some of the first affordable housing units built by a private developer using a new incentive program that would allow four times the number of units typically allowed in exchange for the developer including some below-market-cost housing in the project. The city has attempted to encourage developers with incentives, known as density bonuses, to build more affordable residences by allowing more of them in exchange for a share of the units renting or selling below market value, but with little success so far. Officials say no units have been built using a 2018 zoning change.
"Sarasota School Board suspends strategic plan, Terry Connor announces staff realignment" via Steven Walker of the Sarasota Herald-Tribune — Sarasota County School District leaders have suspended the overarching plan designed to set the course for schools and policy decisions over the next five years. In a 5-0 vote at the first School Board meeting of the new school year, the members agreed to pause the strategic plan so Superintendent Connor and his staff can spend his first 100 days evaluating it. Previous Superintendent Brennan Asplen implemented the five-year strategic plan when he took over in 2020 and encompassed the 2021-22 school year through the 2025-26 school year. The plan laid out five goals and five core values, which included belonging, citizenship, honesty, respect and responsibility.
"North Port attorneys respond to court petition in 2021 public records suit" via Earle Kimel of the Sarasota Herald-Tribune — Attorneys for the city of North Port and former City Commissioner Chris Hanks filed an Aug. 14 response to a petition before Circuit Court regarding a demand for social media posts made by Hanks in a 2 ½-year-old public records battle. In their response to a request granted last month by Circuit Judge Hunter W. Carroll, attorneys Isabella E Sobel and Elizabeth W. Neiberger of the city's outside counsel, Bryant Miller Olive, argued that the city had no ministerial duty to turn over the social media posts. They said, "The records requested do not appear to be made or received in connection with official business of the city."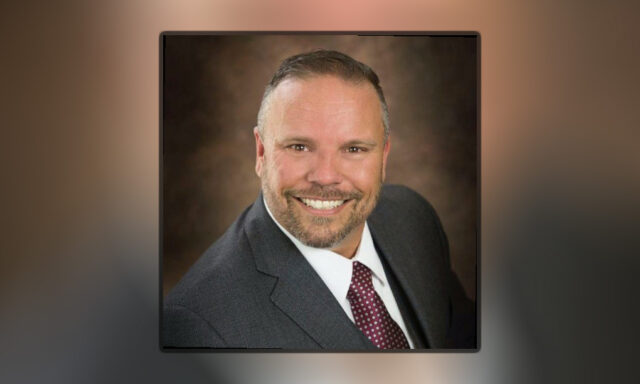 "Naples Pier: FEMA says no offshore concessions" via Kendall Little of the Naples Daily News — When Hurricane Ian made its way through Naples in September 2022, it left the Naples Pier in shambles. Since then, city officials have been working on redesigning and rebuilding the historic city feature. In June, Naples Parks and Recreation officials narrowed potential designs down to two. The Naples City Council decided to move forward with option one, which included offshore concessions, three covered areas, and several fish-cleaning stations. But now Parks and Recreation is running into an issue with the design ― the Federal Emergency Management Agency (FEMA) says concessions can't be offshore. The Naples City Council approved a design change to the pier during their meeting.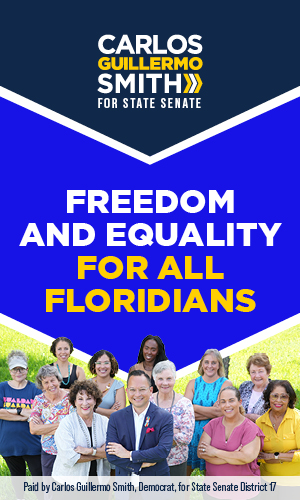 — TOP OPINION —
"Biden isn't popular. That might not matter in 2024." via Ronald Brownstein of The Atlantic — His job-approval rating has consistently come in at 45% or less; in several recent high-quality national polls, it has dipped closer to 40%. In surveys, three-fourths or more of Americans routinely express dissatisfaction with the economy. And a majority of adults have repeatedly said that they do not want him to seek a second term; that figure rose to 70% (including just more than half of Democrats) in a national NBC poll released last weekend.
And yet despite Biden's persistently subpar public reviews, there's no sense of panic in the Democratic Party about his prospects. No serious candidate has emerged to challenge him for the party's 2024 presidential nomination. No elected leaders have called on him to step aside. And though some top Democratic operatives have privately expressed concern about Biden's weak standing in polls, almost every party strategist I spoke with leading up to his announcement said they consider him the favorite for re-election.
There are many reasons for this gap between the dominant views about Biden's immediate position and his eventual prospects in the 2024 race. But the most important reason is encapsulated in the saying from Biden's father that he often quotes in speeches: "Don't compare me to the Almighty; compare me to the alternative."
Most Democrats remain cautiously optimistic that whatever concerns Americans might hold about the state of the economy and Biden's performance or his age, a majority of voters will refuse to entrust the White House to Trump or another Republican nominee in his image, such as DeSantis.
— OPINIONS —
"Awkward Americans see themselves in DeSantis" via Ben Terris of The Washington Post — After watching awkward videos of DeSantis, Derek Guy had a horrifying realization. When Guy watched a video of DeSantis cycling through four different facial expressions in about three seconds during a news conference, he saw something even more disturbing. "Oh, God. That's me." The Governor's anti-charisma — his apparent struggles to make small talk, his propensity for letting a smile fall too quickly from his face — reminded Guy of himself at parties. Guy is not the only awkward American who has identified with DeSantis as he has emerged as the Awkward Candidate. Awkwardness is not the kind of relatability a politician necessarily wants. It's safe to say the DeSantis campaign was hoping their man would be defined by attributes such as toughness or youth.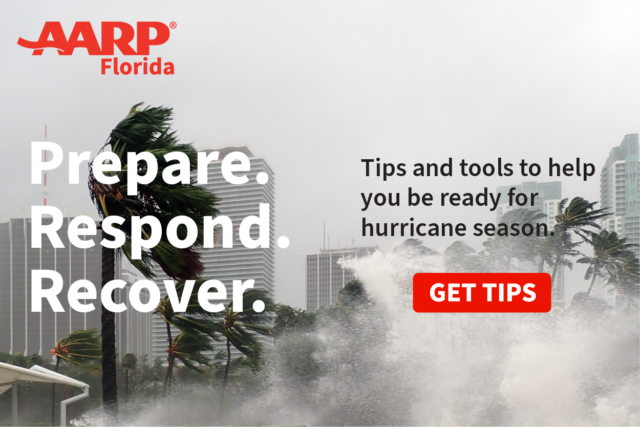 WEEKEND TV
ABC Action News Full Circle with Paul LaGrone on Channel 10 WFTS: House Speaker Paul Renner; Hillsborough County State Attorney Suzy Lopez; and Ryan Gorman, host of "The Ryan Gorman Show" on News Radio WFLA.
Facing South Florida with Jim DeFede on CBS 4 in Miami: The Sunday show provides viewers with an in-depth look at politics in South Florida and other issues affecting the region.
In Focus with Allison Walker on Bay News 9/CF 13: A discussion on efforts to boost early literacy in Florida after a decade of declining and stagnant test scores which were also compounded by the COVID-19 pandemic. Joining Walker is Sen. Keith Perry and Dr. Paige Pullen, Chief Academic Officer and Literacy Principal, University of Florida's Lastinger Center for Learning.
Political Connections on Bay News 9 in Tampa/St. Pete: A look at Trump's fourth indictment in Georgia as well as the inditement of 18 other co-defendants in connection to alleged efforts to overturn the 2020 Election.
Political Connections on CF 13 in Orlando: Rep. Webster Barnaby will discuss his comments regarding transgender people during a Committee meeting in April, as well as his bills that passed during the Legislative Session.
The Usual Suspects on WCTV-Tallahassee/Thomasville (CBS) and WJHG-Panama City (NBC): Gary Yordon, attorney Sean Pittman and pollster Steve Vancore.
This Week in Jacksonville with Kent Justice on Channel 4 WJXT: U.S. Rep. Aaron Bean, Jacksonville District 6 Council member Michael Boylan and Nina Waters of the Community Foundation for NEFL.
— INSTAGRAM OF THE DAY —
— ALOE —
"A rare wildflower is the star of the Florida swamp. But can the Ghost Orchid survive?" via Alan Halaly via the Bradenton Herald — In "The Orchid Thief," author Susan Orlean wrote of a "phantom" flower hidden deep in the swamps of Southwest Florida "so bewitching that it could seduce people to pursue it year after year and mile after mile." Her bestseller about an obsessive poacher would help make the once-obscure Ghost Orchid the most famous wildflower in the sprawling Everglades ecosystem. Twenty-five years later, the Ghost Orchid remains a star attraction during its Summer bloom at the Audubon Corkscrew Swamp Sanctuary, one of the few places where everyday nature-goers can see one without slogging through muck and chest-high water. But what lies ahead for the flower is less certain than ever.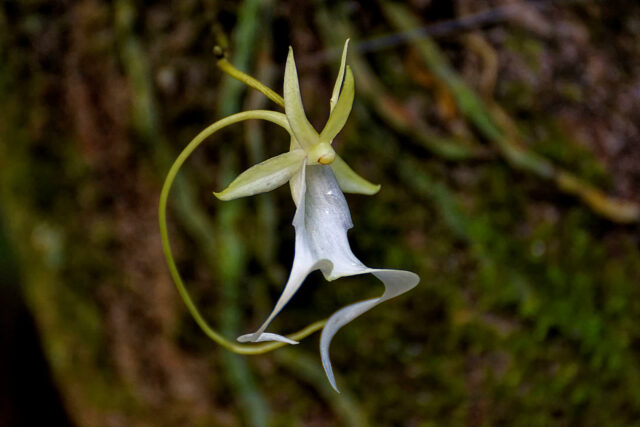 "Rare Cinderella Castle sleepover will be prize for contest" via Dewayne Bevil of the Orlando Sentinel — A one-night stay inside Cinderella Castle at Magic Kingdom is the royal prize in a giveaway that benefits Give Kids the World Village. The experience includes other Walt Disney World activities, including three-day theme-park tickets loaded with park-hopping powers for four people, a $500 Disney gift card, an additional two-night stay in a standard room at a deluxe-level Disney World hotel for up to four guests, and breakfast for four the morning of checkout from the Cinderella Castle Suite. If the winner lives more than 200 miles from Disney World, the prize includes domestic round-trip airfare for four people. The two-night non-castle stay may be taken before or after the Magic Kingdom overnighter.
"Review: Beyoncé's Tampa concert was a fierce celebration of Black, queer love" via Gabrielle Calise of the Tampa Bay Times — On Wednesday night, Beyoncé took fans on a rhinestone-crusted journey of escapism. She sang, rapped, twerked and vogued through past and present hits. And along the way, she laid out some house music history. Like the 2022 album "Renaissance," this tour is a tribute to Bey's late Uncle Johnny and other angels of the Black queer community — especially those in the ballroom scene. Her love letter to them was soundtracked by sultry remixes that danced between disco, electronic music, funk and R&B. The packed crowd at Raymond James Stadium loved it. Despite arriving straight off a three-night stint in Atlanta, Beyoncé came to slay during her 2½-hour concert. That includes the opening set, which was performed by Beyoncé herself. As one fan in the parking lot put it: "Who else would do it? I wouldn't want to open for her."
"A casino at a Florida highway rest stop? Soon you can gamble and gas up at same place" via Howard Cohen and Alie Skowronski of the Miami Herald — Ever feel you need to win at the slot machines to pay off a tank of gas? You can soon try your hand at casino gambling while filling up on fuel, taking a bathroom break, or getting a snack at a soon-to-be refurbished Miccosukee Service Plaza, halfway across the stretch of Interstate 75 that links the southeast and southwest coasts of the state through the Everglades. The new casino destination, at the only pit stop on Alligator Alley, is slated to open in November. The gambling destination, to the right of the service station's already opened Glades Cafe and Dunkin' Donuts, will feature 150 slot machines in an 8,500-square-foot space.
— HAPPY BIRTHDAY —
Happy birthday to John Dowless, Bob Poe, and our friend Noah Pransky.
___
Sunburn is authored and assembled by Peter Schorsch, Phil Ammann, Daniel Dean, Ryan Nicol, Jacob Ogles, and Drew Wilson.
Post Views: 0