[ad_1]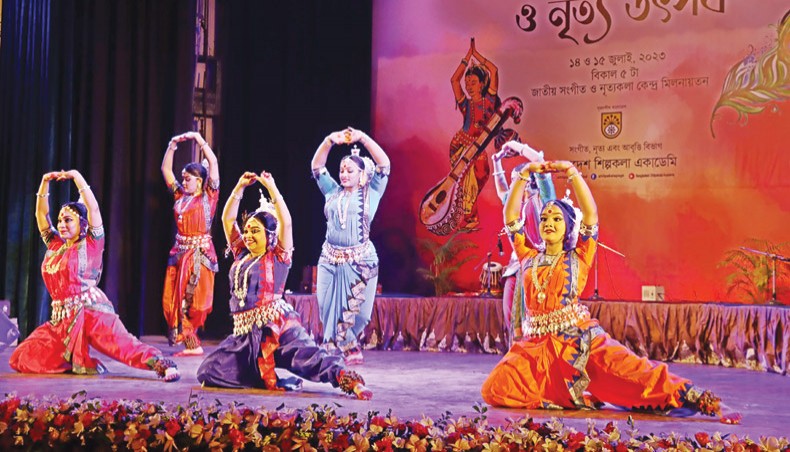 Bangladesh Shilpakala Academy organised a two-day classical music and dance festival at its National Music and Dance Centre on Friday and Saturday, said a press release.
Organised under the management of the BSA's music, dance and recitation department, the event featured performances by classical vocalists, dance artistes and instrumentalists from across the country.
The BSA director general Liaquat Ali Lucky inaugurated the festival.
Rezwan Ali Lavlu, Kaniz Husna, Antara Mandal, Bitu Shil, Rezwanul Haque, Priyanka Gope, Fakir Shahidul Islam, Purna Chandra, Asit Dey, Sushmita Debnath, Soumita Bose, Yusuf Ali Khan, Saiful Tankar, Sheikh Jasim, Asit Roy, Shekhar Mandal, Harun-or-Rashid, Karim Shahabuddin, Abhijit Kundu, Anil Kumar Saha and Bijan Chandra Mistry, among others, performed classical music at the event.
The event featured classical dance recitals by artistes, including Mandira Chowdhury, Zuairiyah Mouli, Snata Shahrin, Babrul Alam, Rachel Priyanka Paris, Sazu Ahmed, Tamanna Rahman, Munmun Ahmed, Monomi Tanzana Arthi, Mohona Mim, Masum Hossain, Salma Begum, Dipa Sarkar, Abantika Reza, Amit Chowdhury, Monira Parvin, Sweety Das, Maria Upama and others.


[ad_2]
Source link