[ad_1]
A welcome focus on music created by women from the medieval period to the end of the Baroque era
Article content
Women in Sight
Article content
Early Music Vancouver Summer Festival
Article content
July 27-Aug. 5, multiple locations
Beyond improved weather, one of the best features of our summer months is Early Music Vancouver's Summer Festival, taking place this year in multiple locations July 27 through Aug. 5.
Several seasons ago this long-running proposition was re-branded the Vancouver Bach Festival. That slightly limiting moniker has now been dropped  — though you can, of course, anticipate some Bach on the docket. Ultimately the title is of little consequence; what matters is the quality and scope of the dozen events and add-on options.
The early music movement has always put great store in new historical discoveries, and this summer's selection promises plenty of them. The theme Women in Sight identifies a welcome focus on music created by women from the medieval period to the end of the baroque era. Research into the marginalized contributions of women to classical music is one of the great growth areas of contemporary research. EMV is recognized as an international leader in exploring this underappreciated repertoire, tacitly emphasizing that "old music" doesn't have to mean "the same old music." Vancouver audiences benefit enormously from the organization's enlightened commitment.
Article content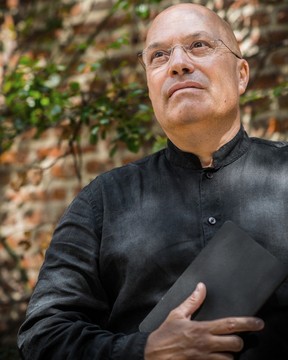 The Festival launches Thursday, July 27 at 8 p.m. with the premiere of The Queen of Carthage a baroque/contemporary music/dance extravaganza in collaboration with re: Naissance Opera, at Simon Fraser University's Goldcorp Centre for the Arts. Co-creative directors Dr. DebiWong and Suzie LeBlanc have worked with Marisa Gold, choreographer and dancer; Juolin Lee, dancer; Cecilia Duarte, mezzo-soprano; and the all-star EMV Festival Players, directed by Catalina Vicens, to create something entirely out of the ordinary.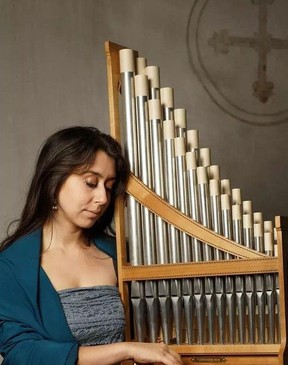 Blending works by Dowland and Purcell with new music from a trio of contemporary composers, the project aims, according to Wong, to depict Dido, Queen of Carthage, as a "multi-faceted and influential woman," and "to consider what might our world look like today if our Western European histories started with an empire founded by a woman of colour."
Friday, July 28, 7:30 p.m., at Christ Church Cathedral, we are offered Il Ponte di Leonardo, which mates celebrated Italian tenor Marco Beasley with Kiya Tabassian's Montreal-based ensemble Constantinople. Just as Leonardo da Vinci's visionary bridge was to link Europe and Asia, the playlist for this concert is an east-west proposition mainly drawn from 15th and 16th century repertoires from Persia and Italy.
Article content
Festival week one includes two afternoon events. Alexander Weimann plays organ music by Bach, Saturday, July 29, 2 p.m., at West Vancouver United Church. EMV regulars know Weimann's exemplary work as both keyboard player and conductor; not everyone may be as familiar with the lovely instrument he will play, a 1998 creation of Washington organ builder Martin Pasi, an organ "reminiscent of historical Dutch and North German instruments." The conjunction of soloist, instrument, and repertoire couldn't promise more.
A lecture-recital, Songs without Words: Women in Music in the Middle Ages and Renaissance, happens Sunday, July 30, 3 p.m., in Pyatt Hall. This is a chance to really get to know 2023 artist-in-residence Catalina Vicens, a lecturer at the Royal Conservatory of Brussels and curator of the Tagliavini Collection historical keyboard instruments. Vicens will explore and illustrate keyboard works on medieval organetto, virginals, harpsichord, and organ.
Article content
Festival 2023's first salvo of events comes to a climax with Our City of Ladies, Tuesday, Aug. 1, 7:30 p.m.,back at Christ Church Cathedral. "In this program, we want to tell you about a revolutionary woman from the Renaissance, Christine de Pizan (1364–ca.1430)" explains Catalina Vicens, also the founder and music director of Servir Antico, an ensemble specializing in medieval and Renaissance repertoires. The title refers to an allegorical city conceived by de Pizan which would defend and protect women and their right to education.
And that's just the first week of Festival '23; details of the remainder of events next week.
This year's Indian Summer Festival makes room for a comedy showcase along with music, dance and, of course, food

Is it time for drones to replace Vancouver's Celebration of Light fireworks?
[ad_2]
Source link