Speaking with make-up artist Rachel Davis, one would know her glow is not just skin deep. The Yigo native and mother of 2 has spent the last several years building her brand purely from curiosity and an entrepreneurial drive that precedes her by generations. From working with small bridal parties to major fashion shows, tv, film, and most recently Vogue Italia, the artist is now freeing up her time to share her secrets through a virtual mentorship program.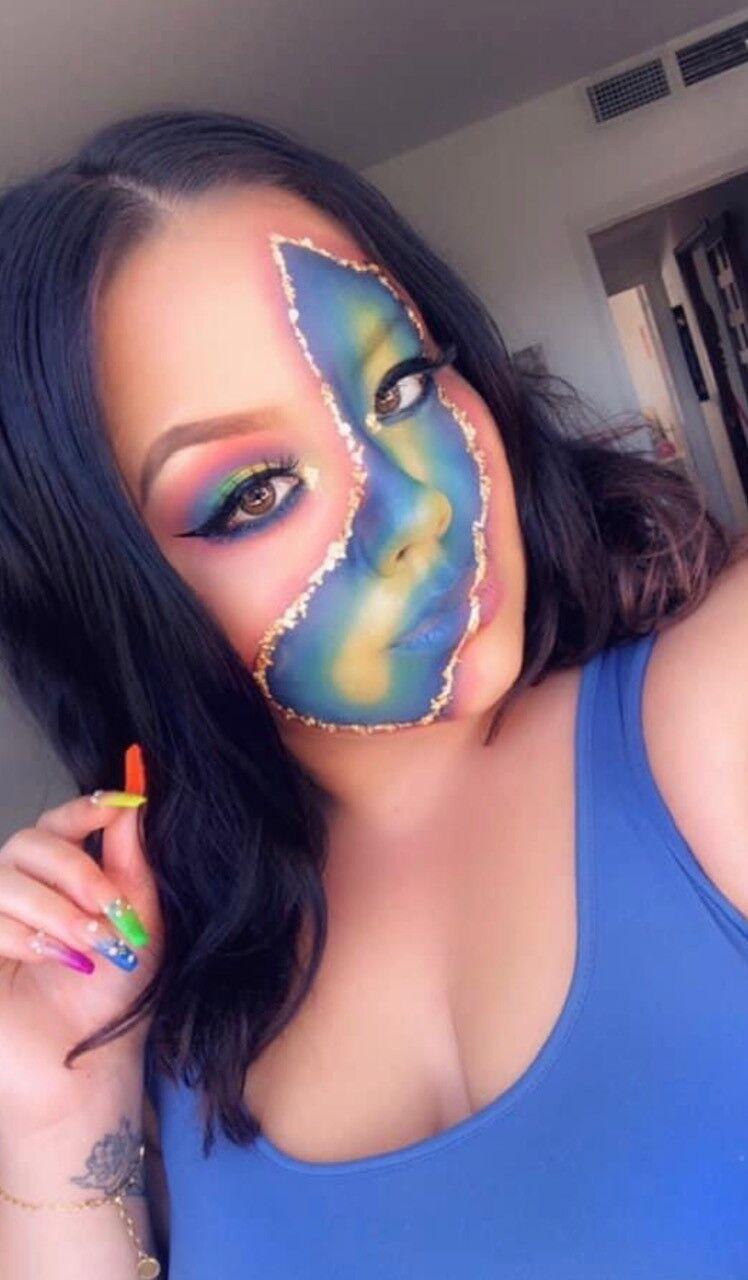 The 29-year-old, who's had to relocate with her children and husband who was a Navy Corpsman several times, is no stranger to reinventing herself but her MUA journey started in Guam.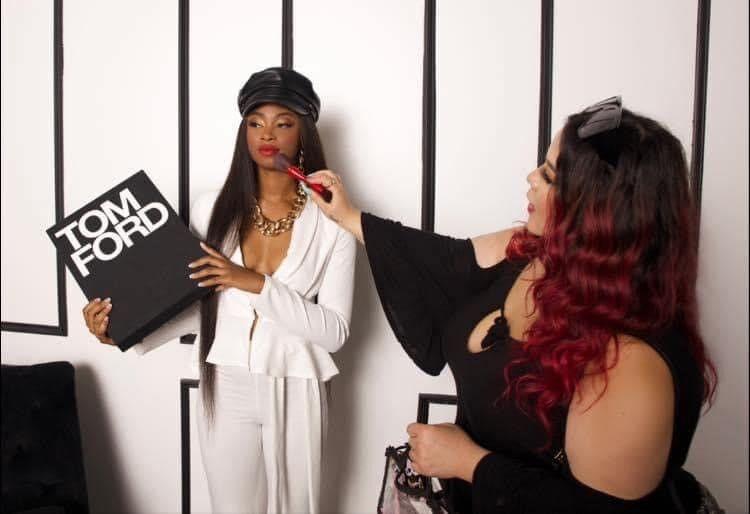 Davis describes herself as an emo teenager who struggled to find confidence while attending what some would consider the "posh" all-girls high school Academy of Our Lady of Guam.
"It started with eyeliner," says Davis who learned early on about the power of make-up and how it can help transform the way someone feels about themselves. She even became the designated beauty guru among her friends.
"I would dye their hair, their moms would be so pissed," she says. "I was doing it in class. I was flat ironing, doing makeup in class like I was really cool. I was a force."
Later on Davis got a job at DFS as a product sales promoter where she closely watched in admiration as the Mac and Bobbi Brown makeup artists "did their thing."
When she moved to South Carolina with her husband, she went to cosmetology school and graduated two days before she gave birth to her first child. She found her first job thereafter on Facebook where a lady posted about hiring make-up artists for a bridal company.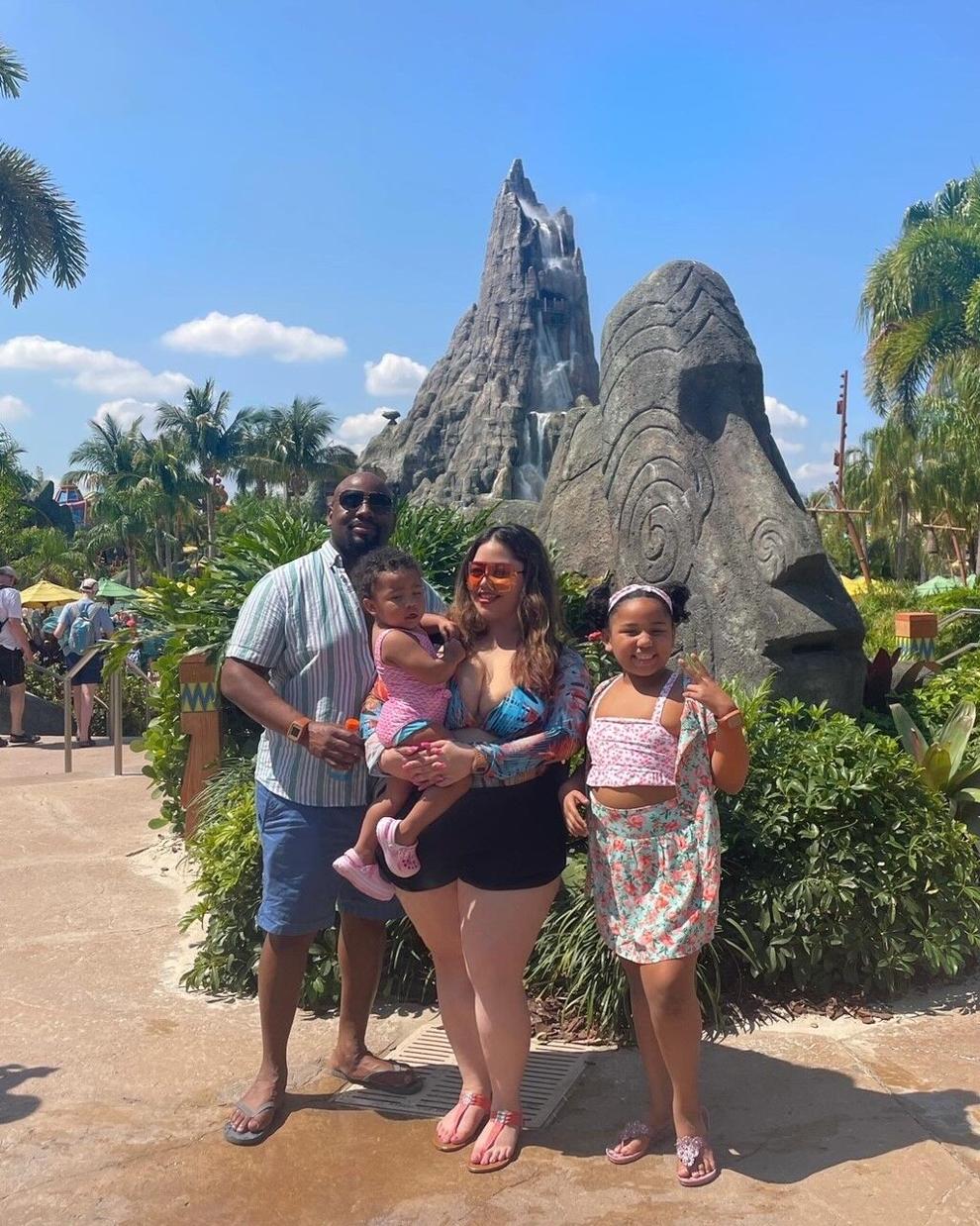 "She really trained me on the job to know how to handle clients with brides and bridal parties and then from there, it kind of just took off: photoshoots, fashion shows, pageants, were really huge out there, and then of course TV and film," says Davis.
From South Carolina, she moved back to Guam for a year where she worked at Island Skin Spa, then to North Carolina and then Spain; right before the COVID pandemic hit.
The Dolly House
Davis successfully built networks in all those places, but COVID really forced her to improvise. She started a baking business and painting but things really took off for her when she learned she could turn the top floor of her family's Spanish villa into a salon where she'd do facials for other military wives.
"I was doing facials with oil and essential oil and I would kind of just make the mix in my hand while doing their facial and I was just like, 'why don't I just make this into a pump?'" says Davis.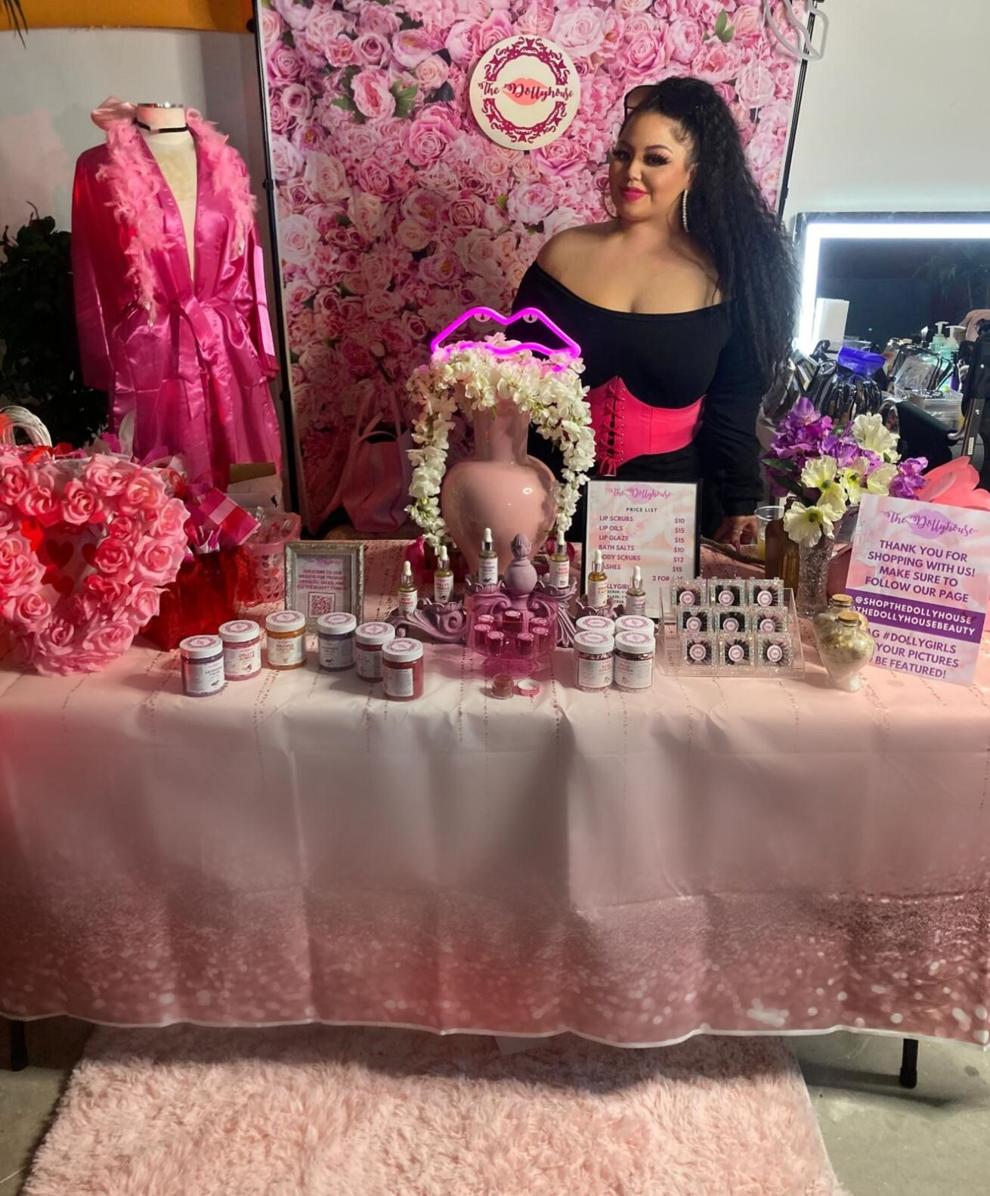 She then started learning the science behind skin care oils and essential oils eventually birthing her beauty product business: The Dolly House, named after her childhood family nickname, Dolly.
The first product, her Rose Garden oil, is made with grapeseed oil, sweet almond oil and dried roses. All her products are handmade and made with natural ingredients.
It runs in the family
Davis attributes her 'can do' mindset to her family. She'd follow her dad, Thomas Bejado, who is the founder and owner of one of the longstanding music video production companies on Guam: Stel Star Productions, and her mom, Deborah Weber, would take her all around island selling Avon.
"They were able to kind of do their own thing. So I just saw that, I saw how they could be their own boss," says Davis.
She also speaks fondly of her late uncle Chris Bejado, her dad's youngest brother who died unexpectedly in 2016 at the age of 45. Chris Bejado was a cultural advocate and restaurateur who opened the local favorite Proa.
"When that tragedy happened, that just really killed us all like in spirit but really also built us to go a little stronger and harder to kind of make him proud from above," says Davis.
Thriving in Atlanta
After her husband retired from the military, it gave Davis the opportunity to choose where their family would go next. She chose Atlanta, Georgia, where she says the film industry is growing.
"I made a lot of connections here in Atlanta in the film industry and that was kind of where I wanted to go with my career next," says Davis.
Since arriving eight months ago, Davis has already worked on several events, built a team and landed a job that she's particularly proud of. While hanging out on the couch with her kids one Sunday night, she received an Instagram notification.
"Do you have time for a shoot on Monday? … the designer's a fan of your work," says Davis as she recalls the message.
Davis looked at designer Tiffany Brown's Instagram page and said yes.
Davis says didn't know what the photoshoot was for until she was on the job and Brown said to her, "Oh, I'm sure you're excited to learn this is gonna be in Vogue Italia!"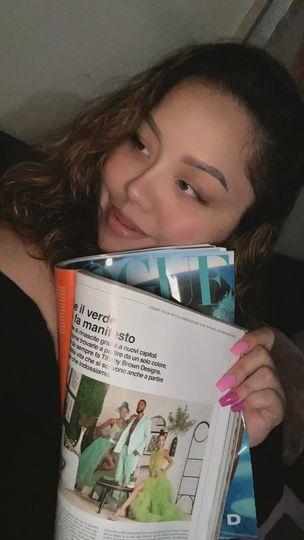 She was so excited and unable to tell anyone until the magazine was published. She laughed as she remembered she almost talked herself out of going but she's so grateful she did. And even though such a great opportunity came so randomly, she knows the work she's done thus far is truly what brought her to it.
The biggest thing for Davis, she says, is networking, setting goals and finding your village.
"I wanted to learn more about products and marketing, so I followed the main people here who were blowing up with marketing. I was going to events, at least one event every week, just to network, hand out all my cards, let people know who I am."
Davis' discipline is met with prayer, which she learned from her mom and aunties; her dad had another name for however.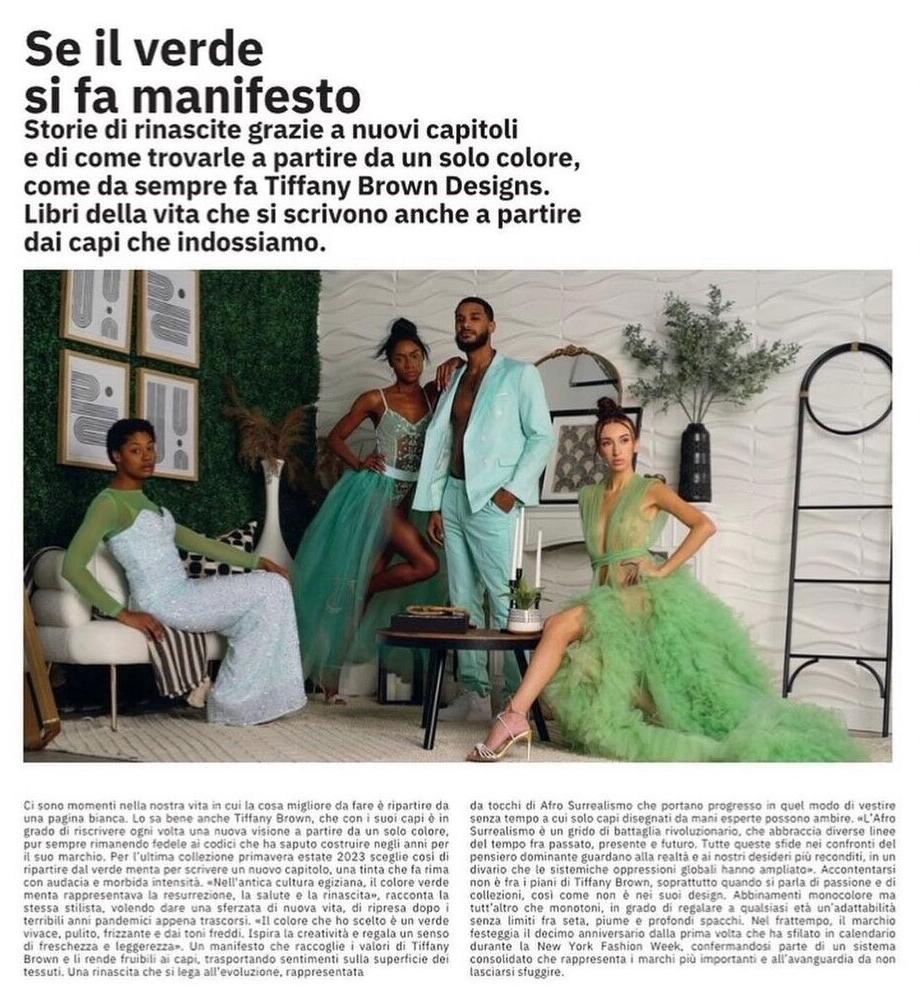 "My dad, he would say it's really the power of manifestation," says Davis.
"You wake up in the morning, you send positive energy out to the world, it comes right back to you."
Her dad's teaching reminds her throughout her life to continue to radiate her own unique light.
Mentorship
To keep up with Davis and her current projects, follow her on Instagram @thedollyhousebeauty. To check out her products follow @shopthedollyhouse on Instagram and visit thedollybeautyhouse.com. Those interested in her virtual mentorship program can email her at thedollyhousebeauty@gmail.com.
Davis would be the first to tell a mentee that success is a combination of hard work, consistency and going with the flow.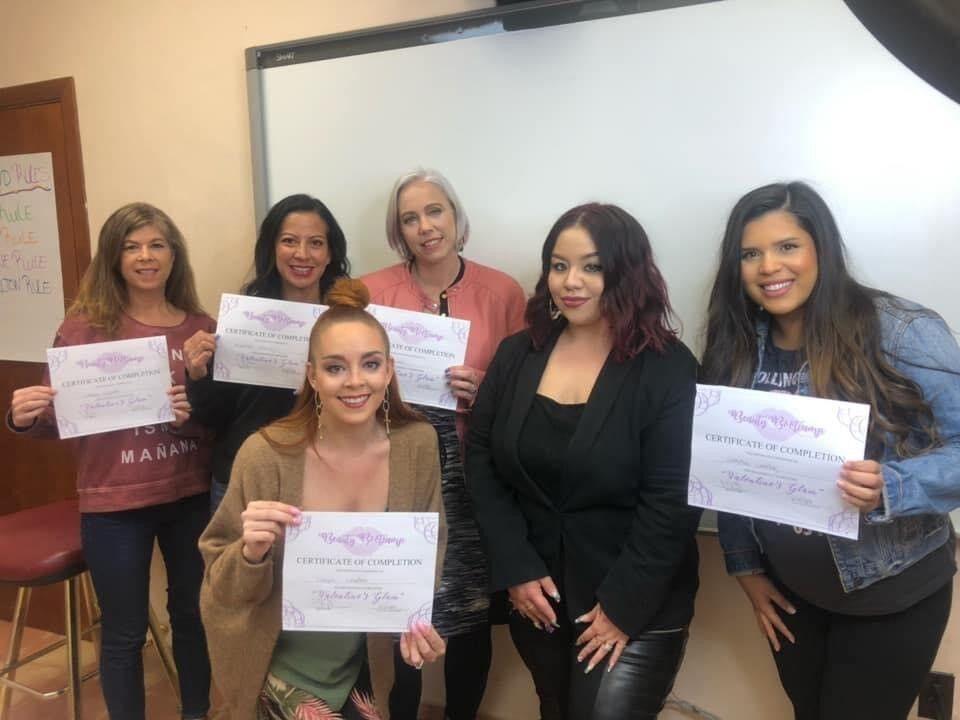 "Just let it all happen how it's supposed to because, another thing is when I started rushing different things and different heights I wanted to reach, it didn't work out," says Davis.
"I mean, it's such a cliché, but really just letting it all flow, like Vogue, you know, I didn't do nothing special but what I've been doing; being consistent."
And to those considering an unconventional path she says, "Number one really is just kind of getting out of our head as creatives. We get in this space where it's like, we're forced to be in this box as an artist but we really need to tap into who we are and the different waves we can make."
Source link