[ad_1]

Previous

Next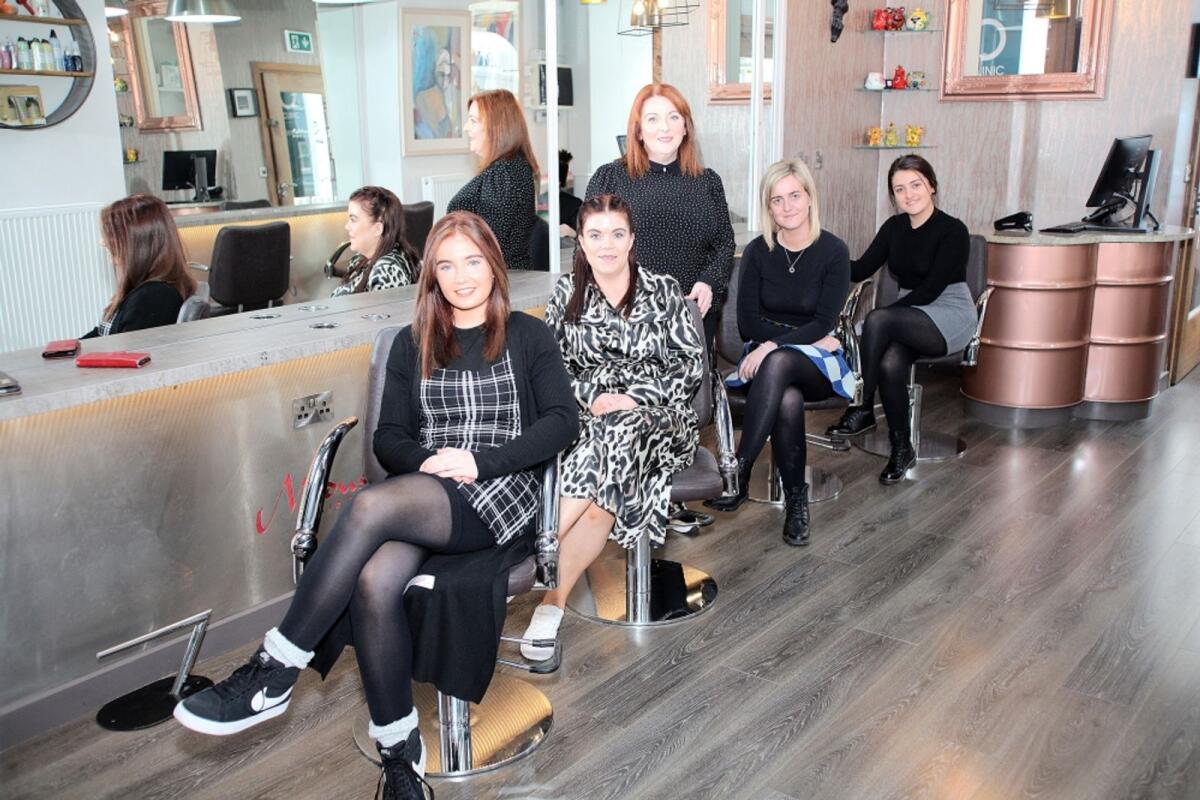 Medussa Hair Studio in Athlone is gearing up to celebrate 21 years in business at the end of this month.
Owner Róisín Carlin said she is "very proud" to reach the milestone in business, after over 20 years of providing the people of Athlone with hair cuts, colours and various treatments.
To mark the 21st anniversary and as a thank you to all past and present customers the salon will host a fantastic party on site on May 27 at 7pm. There will be music, drinks, food and spot prizes on the night along with a few surprises.
Medussa Hair Studio has a well-earned reputation for offering the highest standards of service and treatment. The aim of the hairdressing salon is to ensure that the customer enjoys every moment of their experience at Medussa.
Róisín herself has over 30 years of experience in the hairdressing industry and initially trained at the North West Institute of Further and Higher Education in Derry for three years.
The Cornafulla resident first started working part-time as a hairdresser when she was just 15 years old. After completing her training, Róisín worked with Patrick Gildea in Letterkenny for five years. Róisín was then employed on cruise ships for Steiner Transocean for a number of years and progressed from being a stylist to a supervisor and then managing the staff on the ships. While doing so Róisín learned the importance of a good work ethic and regularly worked twelve-hour days but she enjoyed working on cruise ships as it was "a great opportunity to meet people from many different cultures across the globe" and that "the great thing about hairdressing is that you can travel anywhere in the world with it".
Róisín has won numerous awards throughout her career both locally and nationally including four Colourmaster awards and has also won Northern Ireland Hairdresser of the Year along with numerous customer service awards. Medussa Hair Studio has also been awarded the Highly Coveted 5 Star Client Experience Award from Phorest for the last five years.
The Letterkenny native returned to Ireland in 2000 to accept a position with a hair salon in Athlone prior to opening her own business, Medussa Hair Studio in 2002. In 2015 Róisín moved premises to Medussa's current location at 2 Church Street. The major highlight of the successful businesswoman's career to date was the opening of Medussa. "It was a big wow moment for me and fulfilled a long-held dream."
The team at Medussa Hair Studio caters for all aspects of hairdressing such as cutting, colouring, colour correction, blowdrys, highlights, balayage and upstyling. The hair studio is completely wheelchair accessible whereby wheelchair users can have their hair washed and styled easily. Home care hair products are also a big part of the industry nowadays and Medussa Hair Studio provides Alfaparf and Olaplex hair care products to their customers.
Medussa Hair Studio specialises in bridal hair and is available to go to clients' homes or wedding venues on their special day. Róisín personally specialises in cutting short hair and said that what she loves about hairdressing is that it "can change a person within half an hour and make them feel a million dollars."
Clients of Medussa Hair studio have described the salon as "welcoming" and "very homey" and Róisín added: "We always pride ourselves on our work. We will not leave it until it's done to the clients satisfaction."
One of the aspects of Róisín's career she enjoys the most is training young hairdressers. "Education is paramount, it has always been a big part of what I do. I've educated dozens of girls and boys many of whom have gone on to have successful careers in the hair industry."
Róisín added that she is known in the industry for her work ethic and teaching. However, she is still learning and developing. "You're only as good as your last haircut. Even after 35 years I am always learning."
"Anything worth having in life, you have to work for it," she said.
Medussa Hair Studio caters for all ages with clients ranging from young children to OAPs and is available for all occasions such as communions, confirmations, weddings and graduations. Bridal hair is a speciality with the team at Medussa and Róisín stated that they have styled over 700 brides to date. The hair salon has also worked closely with local hotels and wedding fairs including many photos shoots, TV work and will be working with a number of local hotels for upcoming events.
Róisín commented that hairdressing has changed a lot in recent years and that people have seen that there is so much involved. "I have been extremely fortunate over the years to have great people behind me. You cannot do it on your own."
Speaking about those she finds inspiring in the industry, Róisín mentioned that she loves David Murray's cutting techniques and is always educating herself with the latest up-to -date trends.
Medussa Hair Studio is open five days a week from Tuesday to Saturday. The salon is open from 9am to 6pm on Tuesdays, Wednesdays and Fridays and from 9am to 8pm on Thursdays and from 8am to 4pm on Saturdays. Medussa Hair Studio is on Facebook and Instagram @medussaathlone, on TikTok @medussahairathlone and more information can be found at medussa.ie


[ad_2]
Source link