GTA 6 fans can have a smile on their faces as once again there is a fresh yet massive leak straight from one of its voice actors. 
For the past few years, avid leakers, modders, and devoted fans have tried their luck to get one hint about GTA 6. However, they miserably failed as Rockstar remained tight-lipped about everything. Still, they found loopholes wherever possible and inform fans about the smallest of information about the upcoming game. For instance, fans recently speculated Rockstar to release GTA 6 somewhere between late 2024 and early 2025, as Take-Two's CEO claimed to have an alluring lineup set. And what other massive title could they release but not GTA 6?
So, while fans continue to speculate, one of GTA 6's voice artists is supposedly teasing the game, resembling an outfit similar to the leaked footage in September 2022. 
ADVERTISEMENT
Article continues below this ad
GTA 6 voice artist 'teases' the upcoming AAA title in his own style!
All Rockstar fans have come across tons of leaks and rumors about the game. But as the predicted game release date nears, people from the production team have started to tease the game. For now, it is the lead protagonists' voice actor Bryan Zampella.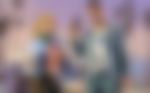 Zampella, who voices Jason in the upcoming Rockstar title, uploaded an Instagram story on May 21. There, he dressed up in a similar outfit that was previously seen during the massive GTA 6 leak in September 2022. To shed light on the outfit and its resemblance, Zampella dressed up similarly to Jason, the lead protagonist. He had a red and white cap wrapped around his head and wore a grey tank top while facing the ocean. 
JUST IN: The voice actor for GTA 6's main protagonist, Jason has posted an Instagram story of him wearing the exact same outfit seen in the leaked footage, along with a song from GTA Vice City, he's not hiding it anymore. pic.twitter.com/sEPbmKo1PV

— GTA 6 Trailer Countdown ⏳ (@GTAVI_Countdown) May 20, 2023
Moreover, Zampella added Bryan Adams' "Run To You," which was featured in Grand Theft Auto: Vice City. And last, but not least, all GTA fans are aware of the fact that Vice City had tons of beaches, so that's given. 
ADVERTISEMENT
Article continues below this ad
This is not the first time Bryan Zampella has left the fanbase searching for answers, as fans know about his long history with Rockstar. He recently uploaded a photo on Instagram that suggested he was in Miami. What made the fans even more restless was that the post had no caption to it, making them cook up all possible theories.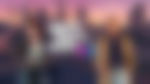 ADVERTISEMENT
Article continues below this ad
So, whether Zampella tried to tease the game or not, the similarity between the graphic and his upload speaks a thousand words. But what are your thoughts on this? Do you think this is Zampella hinting at the game, or is it the fans are going way overboard with theories? Share them in the comments below.
WATCH THIS STORY: Ranking The Best GTA Titles of All Time