If there is one man in the entertainment industry who has taken over multiple industries, it has to be Dwayne Johnson. From his legendary work in wrestling to his consistency in the acting world, he got people to take notice. Even now, Johnson is not sticking to his acting role and venturing off into entrepreneurship as his companies, ZOA and Teremana Tequila, prosper.
But that wasn't everything. Johnson also took over duties to handle the XFL after buying the bankrupt company from his previous boss, Vince McMahon. But it is rare to see Johnson praising someone else on their ability to change industries and thrive.
Dwayne Johnson admires former stars for their ability to seamlessly shift to another profession
ADVERTISEMENT
Article continues below this ad
Hopping on the Pivot podcast, The Rock had a lot to say about the hosts. Having been a person who had to leave football in his life and look for other ventures as well, Johnson related to their experience. While Ryan Clark and Channing Crowder made it to the NFL, they had to move on from the sport. But they found another home in the podcast world and Johnson couldn't help but praise their work.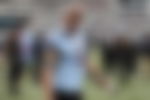 He added, "Because the game of football that we love, the hard work, the discipline… it transcends just the game. It's stuff that's applicable to life. So, everybody, you guys bring on, from Shaq to Kevin, everybody I always loved these, and again you make everybody feel comfortable because you've been there."
While he is kind and humble, Johnson doesn't praise a lot of people. One time he praised UFC star Tyron Woodley, but this makes you think why he praised these former NFL stars.
What makes the Pivot podcast stick despite so many others?
ADVERTISEMENT
Article continues below this ad
While they had left the football field behind, the hosts, Clark and Crowder didn't leave NFL. On their podcast, they talk about everything happening in the NFL world. But that isn't everything. They are also successful entrepreneurs, so along with the news of the sports world, these two also share their insights into that sphere of business.
This makes for an amazing experience for the listeners. Also, just like Johnson mentioned, the hosts have a natural chemistry that brings out the best in each other. This also translates well to guests like Kevin Hart and Shaquille O'Neal, both of whom, just like Johnson, also praised the podcast.
ADVERTISEMENT
Article continues below this ad
WATCH THIS STORY: Brock Lesnar's Carnage in WWE
Tell us what you think about the Pivot podcast in the comments below.
Source link