"Our dynamic artistic leadership team has crafted a season that features some of the most extraordinary artists from across Canada and around the world."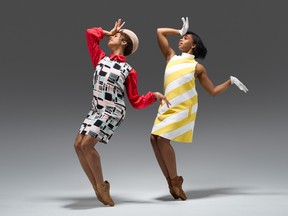 Reviews and recommendations are unbiased and products are independently selected. Postmedia may earn an affiliate commission from purchases made through links on this page.
Article content
The National Arts Centre unveiled a jam-packed 2023-24 season this week that shows the arts will be back in full swing by the end of the year.  
Article content
A return visit by Come From Away, a first visit by Cassa Pancho's Ballet Black, a Raffi show and an orchestral festival celebrating three great composers are among the highlights of the vibrant fall and winter schedule.
With the COVID-19 pandemic receding in the rear-view mirror, it's back to business at the multi-disciplinary cultural institution as each of the six artistic directors presents a full slate of fall and winter performances. Returning subscribers can start booking their seats now, while individual tickets go on sale June 22. Go online to nac-cna.ca for complete information. 
"Our dynamic artistic leadership team has crafted a season that features some of the most extraordinary artists from across Canada and around the world," says Christopher Deacon, president and CEO of the NAC. "Through music, theatre and dance, they tell stories that entertain, inspire and heal." 
Article content
There's also a new ticketing system that will "dramatically improve" the ticket-buying experience, Deacon added. The platform will allow you to check out the view from selected seats, build a wish list and manage preferences on user profiles.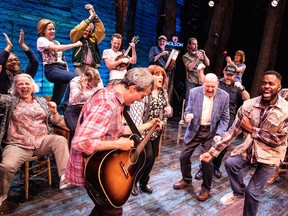 The upcoming season marks the final program for outgoing dance producer Cathy Levy after more than 20 years, and the first English Theatre season curated by Nina Lee Aquino, who replaced Jillian Keiley last year. 
Aquino promises a return to full colour after "living in grey" during the pandemic.
"We've been in transition, living in liminal space," Aquino said before name-dropping her favourite shade. "I'd like to believe that the stories we have to offer this season will bring a little Viva Magenta into our lives … along with all the other colours we've been so hungry for."
Article content
Here's a quick look at each department.
NAC Orchestra
A passion project for musical director Alexander Shelley is the orchestra's multi-year recording project celebrating three composers: Clara Schumann, Robert Schumann and Johannes Brahms. It culminates this fall with a season-opening festival of their music featuring pianist Emanuel Ax, violinist James Ehnes and the NAC debut of pianists Isata Kanneh-Mason and cellist Nicolas Altstadt. Later on the calendar are Rimsky-Korsakov's evocative Scheherazade and the ever-popular Symphony No. 9 by Beethoven, along with guest performances by highly regarded musicians such as Angela Hewitt, Louis Lortie, Seong-Jin Cho, Ray Chen and Blake Pouliot. 
NAC Dance
Article content
Departing director Cathy Levy is leaving her mark with an exciting season that includes plenty of ballet, including Cinderella by Les Grands Ballets Canadiens, a reimagined Snow White danced by the Royal Winnipeg Ballet, the NAC debut of Britain's Ballet Black, a professional ballet company for international dancers of Black and Asian descent, a double bill by the National Ballet of Canada and the Royal Winnipeg's holiday classic, Nutcracker. Also featured are new works by Akram Khan and Kidd Pivot and a celebration of Margie Gillis' 50-year career. Levy's successor, Caroline Ohrt, will deliver the season.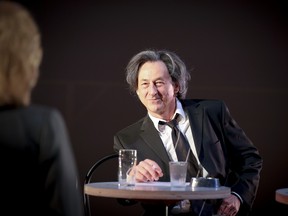 NAC English theatre
A hip-hop theatre festival, an operatic comedy and a musical based on a viral video of prison inmates dancing to Michael Jackson are some of the bookings that illustrate Aquino's diverse and youth-friendly approach to the season. Other highlights include the rescheduled production of Walter Borden's The Last Epistle of Tightrope Time, which was postponed last year because of the convoy protest, and next summer's return of Come From Away, the hit musical telling the true story of how the town of Gander, N.L., welcomed 7,000 stranded passengers after planes were diverted there on 9/11. 
Article content
NAC Indigenous theatre
Artistic director Kevin Loring describes his fifth-season program as a celebration of Indigenous love that's "like a pair of moccasins, crafted with care and laughter." It includes an Indigenous take on the musical rom-com Grease called Bear Grease, a historical satire highlighting the female perspective in Women of the Fur Trade, a Valentine's Day collaboration with the NAC Orchestra that celebrates the Anishinaabe spirit horse, an epic Métis love story, and a dance performance inspired by Sami spirituality that honours the land. Also noteworthy is the fact that Loring, a Nlaka'pamux actor and playwright from Lytton First Nation in British Columbia, will continue his artistic leadership for four more years following a contract extension announced this week.
Article content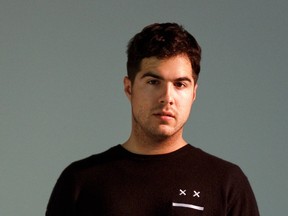 NAC French theatre
Last season, with his first program as artistic director, Mani Soleymanlou explored the theme of connecting. The new season, on the other hand, is inspired by deep introspection or, as he puts it, it "highlight(s) our capacity to tackle life's most difficult challenges and welcome its most wonderful gifts." One must-see show finds Canadian theatre legend Robert Lepage celebrating the life and love of artist Jean Paul Riopelle in a series of 30 staged tableaux, while another sees Catherine Vidal transform Chekhov's The Seagull into a "vast living laboratory." Also included are Marie Brassard's L'ombre, a collaboration with nine recent theatre-school grads, and Rose et la machine, Maude Laurendeau's Kafkaesque journey to find support for her autistic daughter. 
Article content
NAC Popular music and variety
Executive producer Heather Gibson tends to announce shows throughout the year, which means there's lots more to come, but so far the new season is shaping up to feature a strong showing of international acts and Canadian artists. Among the international artists are sitar player Anoushka Shankar, Japanese drum-and-dance ensemble Drum Tao and the Jazz at Lincoln Centre Orchestra, while Canadians range from beloved children's performer Raffi to Juno-winning Indigenous tenor/composer Jeremy Dutcher. Also included is Albertine en cinq temps, an opera adapted from Michel Trembley's 1984 play of the same name, with music composed by Catherine Major.
lsaxberg@postmedia.com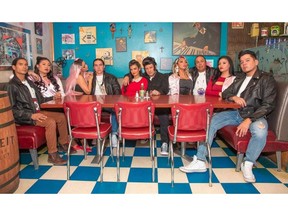 What to see at the NAC this summer: More than 200 performances are planned and many are free

Things to do in Ottawa this week: A blues anniversary, a ragtime musical, screen-free fun for kids and tulips galore
Source link