[ad_1]
The challenges facing classical music institutions worldwide have been well-publicised.
Declining audiences and tightening revenue streams are a constant in the industry—only exacerbated during the pandemic years.
Many large-scale performing arts groups cannot survive purely off ticket sales and rely on government handouts, grants, and philanthropy to prop up their finances.
One young composer says these challenges are one reason why CEOs and musical directors chase the latest popular trends and tailwinds.
"Ordinary artists who normally would not engage in any of these debates have become quite frustrated and alienated, particularly from the upper echelons of the industry," Alexander Voltz, 23, tells The Epoch Times.
"The people who sit on the boards and the artistic directors seem to have one particular vision that I don't think is necessarily shared by all artists," he adds.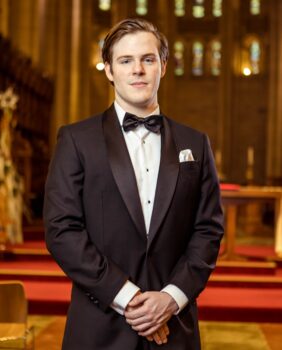 The Brisbane-based composer points to the Albanese Labor government's latest arts funding package, the $286 million (US$192 million) Revive, which places Aboriginal Australian heritage at its core.
"Revive is built on five pillars but puts First Nations [Indigenous people] first—recognising and respecting the crucial place of these stories at the heart of our arts and culture," the government said in January.
Voltz's works have been performed by the Melbourne Symphony Orchestra, Opera Queensland, and the Australian Youth Orchestra.
He most recently served as the composer-in-residence at the Camerata—Queensland's Chamber Orchestra and was a recipient of the Australian Broadcasting Corporation's Composer Commissioning Fund.
Identity An Increasingly Lucrative Business
Voltz says focusing on identity has its risks.
"Identity has usurped craft as the primary quality of artwork if that makes sense," he said. "The creator is now more important than what's created, which is totally paradoxical because without what is created, the creator doesn't exist."
He is calling for a return to the technical artistry behind writing musical composition, warning that the pedigree of Australian work is already suffering.
"We see very pedestrian compositions being written in response to large commissions for senior institutions and orchestras in this country. One wonders why these composers were selected to write these pieces," Voltz says.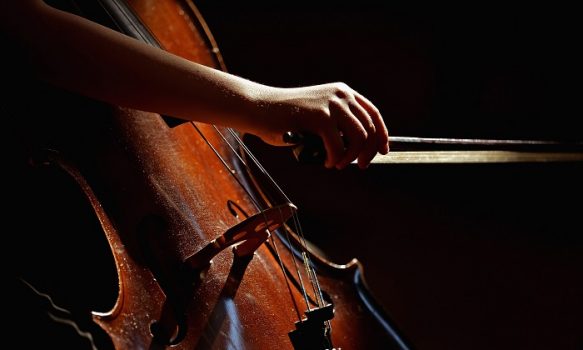 "Some of the music that receives its performances in very senior venues under the baton of very senior conductors and played by very senior musicians—I mean, it could have been written in high school.
"The price tags attached to these things, some of the money that these composers are making is absolutely outrageous."
Voltz does add that other factors have contributed to the struggles of classical music groups, including declining education around the importance of tradition, social media and shrinking attention spans, as well as a heavy reliance by musicians on state support.
Audiences Careful Around Newer Composition: Festival Organiser
Greg Lindsay, who runs the Craven Creek Music Festival in regional New South Wales, says the "zeitgeist has changed" and identity politics has crept into modern composition.
"I want the best musicians to play or write the best music. I don't care what it is and who they are," he tells The Epoch Times.
He says orchestra heads may pursue the latest trends because it is sometimes the easiest way to attract audiences and pay the bills.
As for the Craven Creek Festival—a boutique event that regularly sells out—its organisers pick a smorgasbord of music from different eras, but modern music, Lindsay says, is treated carefully by audiences.
"We've only commissioned one piece for it up here, and it was done in 2019 before the pandemic," he said. "It was more niche, and there were people who liked it."
"I think it's important to have the boundaries tested," he added. "But some of the other stuff these days, I can't see it lasting."
Losing Our Culture for What's 'Trending': Musicologist
Peter Tregear, musicologist and the director of Little Hall at the University of Melbourne, says conductors and musical directors are playing it safe because of the precarious financial situation of performing arts groups.
"The Melbourne Symphony Orchestra's programming increasingly looks like what the Australian Pops Orchestra was doing in the 1980s—much more film and computer game music etc. It's not a propagation of the masterworks of the classical canon," he told The Epoch Times.
Tregear says the rat race to chase the latest trends risks alienating core audiences.
He raises an example, "When libraries want to be all things to all people, they're no longer actually places to go grab a book and read. When the museum becomes about entertainment, it is no longer about thinking, reflecting, or preserving."
"Those who are running these organisations [conductors and managers] need to really think and articulate the reason why they exist," Tregear said. "And that shouldn't frighten them or frighten us.
"If it's only going to be, 'Look, we can do all these inclusive things' … they become nothing. Why would you fund an orchestra when you can probably do the same thing in other ways much cheaper and more efficiently?" he added.
Tregear says courage is needed to push back against the culture of instant gratification (propagated by the internet and social media) that has swept developed societies.
"Classical music depends on a kind of sensibility, a mode of engagement, that, arguably, we need more and more of, not less and less in the current 'three-minute instant gratification culture' of ours," Tregear says.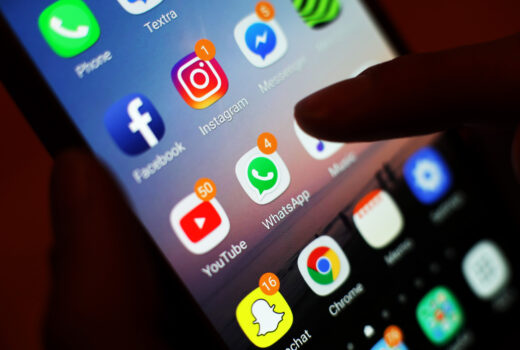 "The idea that we would encourage audiences to put themselves in a confined space in deep silence and mediate on an artwork that goes for longer than an hour, or frankly, longer than 10 minutes, is now almost counter-cultural."
He also criticises the idea of identity taking precedence over the substance of an individual.
"The sentence, 'We hold these truths to be self-evident, that all men are created equal …' is what led to slavery being outlawed. Yet it was written by a white guy [Thomas Jefferson] who owned slaves," Tregear says.
"Words and meanings are not trapped by who announces them. Artworks are the same, they are not contained by the race, gender, sexuality, and class of the person who gave them life."
Less Reliance on Government is the Key, Composer Says
Meanwhile, Voltz says performing arts groups need to find new ways to operate.
"The industry is very dependent on government subsidisation, and it's been turned into a starving child," he said. "We need artists to adopt an attitude of pretending to be a small business and creating your own pathways to success."
He points to the New York-based Shen Yun Performing Arts—of which The Epoch Times is a media partner—as an example of a performing arts group that has found a way to be profitable and less reliant on government support.
"That's a great example of enterprising people coming together to create their own markets and projects and enable their own success. No one really held their hand through that," Voltz says.
"I think if we can inspire artists to do that. The whole scene, as we know it, is going to get a lot better, particularly in Australia, which I think is very ready for a Renaissance-type experience.
"I think the seeds have been sown, the interest is there, and we shouldn't totally despair. But we do need to take action now to ensure there is a cultural future for this country that is sophisticated and dignified."
[ad_2]
Source link