Celebrate International Jazz Day with the Saskatoon Jazz Orchestra on April 29.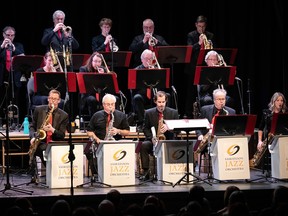 Reviews and recommendations are unbiased and products are independently selected. Postmedia may earn an affiliate commission from purchases made through links on this page.
Article content
International Jazz Day is Sunday, one day after the final concert of the Saskatoon Jazz Orchestra's season.
Article content
"The concert itself is meant to recognize and celebrate International Jazz Day," said artistic director and lead trumpeter Dean McNeill.
Article content
In a celebration of jazz and big band music, the SJO is joined by world renowned Canadian composer, arranger and musician Fred Stride and the Saskatoon Youth Jazz Orchestra.
"I just love this music. So (hopefully) my passion for big band music in particular, and in general, comes across," Stride said.
Having worked with the SJO a few times before, Stride said he's excited to see what comes out of the performance.
"I enjoy the different things that individual musicians will bring to the music, especially in the jazz world … where the personalities of the players are encouraged to move forward and express themselves."
Article content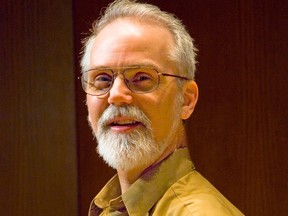 The centrepiece of the evening is Stride's reimagining of Modest Mussorgsky's Pictures at an Exhibition.
"In my mind, this is what this music could sound like being played by a big band, and in various jazz styles," he said.
When Stride approached McNeill with his idea for the reimagining, McNeill knew it was the right piece for the SJO.
"It's something new that's happening in town in an exciting way — we're adding to the cultural capital of the community through doing this project," he said.
"This just seemed a great way to end off on an artistic flair and, at the same time, play a piece of music that is very recognizable and very enjoyable to jazz fans and non-jazz fans alike."
Tied in with the piece — which tells the story of someone walking through an art exhibit, looking at the paintings — works by local visual artist Janet Williams will be on display during intermission.
Article content
"We're always trying to celebrate local Saskatchewan artists and help support and forward their careers," McNeill said.
The concert includes Thank You, Mr. Douglas, a movement from Stride's Saskatchewan Suite — a 70-minute piece he wrote for the Regina Jazz Society about the history of Saskatchewan.
As an introduction to the selection, Saskatchewan Youth Poet Laureate Lauren Klassen will read her original poem inspired by the movement, which is a tribute to Tommy Douglas and the establishment of public health care.
"It just seems, coming out of COVID, it's never too much to continue to say thank you to our health-care workers for the work that they have done and continue to do," McNeill said.
With the celebratory concert, he hopes to entertain and inform the audience.
Article content
"I hope they will come away feeling like they've been taken on a journey to somewhere interesting … (and) feeling that they've been part of something special and that they've been part of a quality communal activity. Music builds community."
Stride said he hopes the audience takes the time to appreciate "the wonderful jazz musicians that live and work in Saskatoon, that decided to stay in Saskatoon."
The SJO performs Pictures at an Exhibition Reimagined Saturday at the Broadway Theatre at 7:30 p.m. The concert is also available on live stream. Get tickets at saskatoonjazzorchestra.com.
jbennett@postmedia.com
Saskatchewan Jazz Festival announces 2023 lineup for ticketed shows

Western and Eastern classical music come together for Saskatoon Symphony Orchestra concert

Five Saskatoon gallery exhibitions to see this April
The news seems to be flying at us faster all the time. From COVID-19 updates to politics and crime and everything in between, it can be hard to keep up. With that in mind, the Saskatoon StarPhoenix has created an Afternoon Headlines newsletter that can be delivered daily to your inbox to help make sure you are up to date with the most vital news of the day. Click here to subscribe.
Source link