There are few songs that have never become stale and followed me throughout my years — attached to very specific memories.
Music's the soundtrack to my life. Songs can take me back to feelings, moments and the many eras of my life.
I'm eternally grateful to the person who invented the Sony Walkman cassette player. I don't know what I'd do without a portable music player to carry around.
I'm the type of person to repeat songs. I repeat them until I get bored, and then a year later, I rediscover the song, realizing how much I loved it.
However, few songs have never become stale — even after each repetition. Each time I rediscover, repeat or push play on Spotify, it immediately takes me back to a memory.
Those soundtrack songs to my life are (this is a no-judgment zone): "September" by Earth, Wind & Fire, "Test Drive" by John Powell from "How to Train Your Dragon" (this is a no-judgment zone), "Fear" by Ben Rector, "Landslide" by The Chicks, "Crash Into Me" by Dave Matthews Band, "Life is a Highway" by Rascal Flatts, "Best I Ever Had" by Gavin DeGraw, "Viva La Vida" by Coldplay and "Pepas" by Farruko.
There are many more, but those are just some of the songs that bring me back to some of my happiest memories.
Like a scrapbook in my mind, my Spotify playlist called "specific memories," takes me back each time. With each press of skip, I flip the page in my mind's eye to eras in the memories of my life, friends and family.
Ben Rector's earlier albums took me through my high school years, particularly with the song "Fear." With lyrics that I could relate to, Rector never failed to make me feel better — crying happy and sad tears in my car with the volume up to 40. Even now, he's still my No.1 played artist on Spotify Wrapped. If I ever see him in concert, I'll consider my life complete.
For bonus points, graduating seniors should listen to his song: "We Will Never Be This Young Again." Jeez, oh man I just cried to that song two days ago.
"Life is a Highway" reminds me of my high school cross country friends during a time when we were carefree teenagers and a momentary slip-up became a joke that still sticks with us today. When our biggest concerns were how we were going to apologize to Rusty after goofing off at practice and how many hills we had to run that day.
"Best I Ever Had" reminds me of my sophomore year of college, when my friend Grace and I drove to Ocean City, New Jersey, for the sunrise. We were having a rough time in college, and both of us FaceTimed each other every day from our respective colleges.
This song played while we watched the sunrise and sunset. This became a moment of peace as we drove home, promising to make the trip again.
"Pepas" by Farruko takes me back to Lisbon, Portugal, so vividly. This song played in a club I was visiting with my friends. I can clearly picture the blue lights, dark spaces and the sequence of events that led us to meet new friends.
"Viva La Vida" by Coldplay is the most recent memory filed away in my soundtrack scrapbook. It's attached to good friends and a night out at the Phyrst. I'll forever remember it as the last time we were all students of Penn State at the same time before starting the newest chapter of our lives.
These memories are happy memories just as much as they're bittersweet. Happy because those songs represent times with people that mean so much to me, but bittersweet because I know everything's temporary.
Time moves on; the song must end, and the seconds count down toward the finishing note of the melody. But the song, the music and the memory stay cemented in our mind's soundtrack scrapbook.
I look forward to adding more songs and more memories in the future to the soundtrack I already hold so dear.
MORE COLUMN CONTENT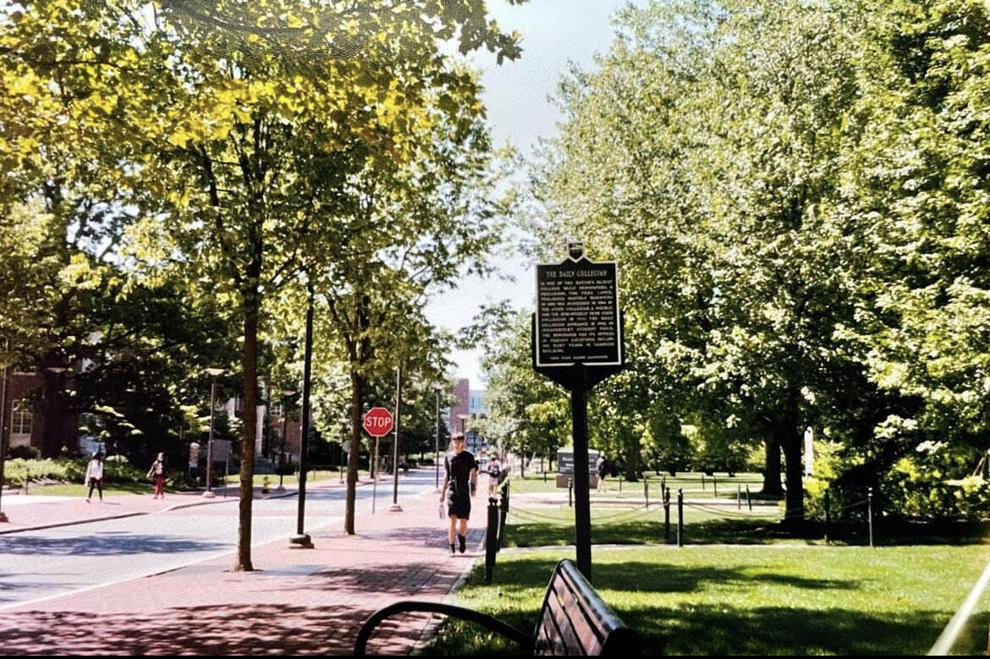 In about two weeks — for the first time in my life — after 16 years of my current 22, I'm no…
Source link