Whether we're back to normal or at a new normal, this spring offers many exciting classical music concerts, including several world premieres. Here are 10 of the most promising.
San Diego Symphony: "Classical" Symphony
Milwaukee Symphony Orchestra's Yaniv Dinur conducts Prokofiev's Symphony No. 1, "Classical," as well as Chicago composer Jessie Montgomery's Rounds for Piano and String Orchestra. Acclaimed pianist Awadagin Pratt will play the Montgomery piece, which was written for him. 7:30 p.m. April 13 and 14. Baker-Baum Concert Hall, Conrad Prebys Performing Arts Center, 7600 Fay Ave., La Jolla. $50-$105. 7:30 p.m. April 15. The Village Church, 6225 Paseo Delicias, Rancho Santa Fe. $65-$85. (619) 235-0804. sandiegosymphony.org
Project [Blank]: The Tragedies of Space Travel
This immersive-theatrical concert is a sci-fi interpretation of Olivier Messiaen's Quartet for the End of Time. Exploring the experience of Vietnamese Americans, it's directed by Leslie Ann Leytham and created by Brendan Nguyen, Project [Blank] co-founders. 8 p.m. April 14-15; 3 p.m. April 16. Bread & Salt Gallery, 1955 Julian Ave., Logan Heights. $15-$25. projectblanksd.org
La Jolla Music Society: Emerson String Quartet
Founded in 1976, this multiple-award-winning ensemble is now on its farewell tour. Based in New York City and named after Ralph Waldo Emerson, the quartet was one of the first to alternate its first and second violinist positions. 7:30 p.m. April 16. The Baker-Baum, Conrad Prebys Performing Arts Center, 7600 Fay Ave., La Jolla. $70-$85. (858) 459-3728. theconrad.org
ArtPower: Dream House Quartet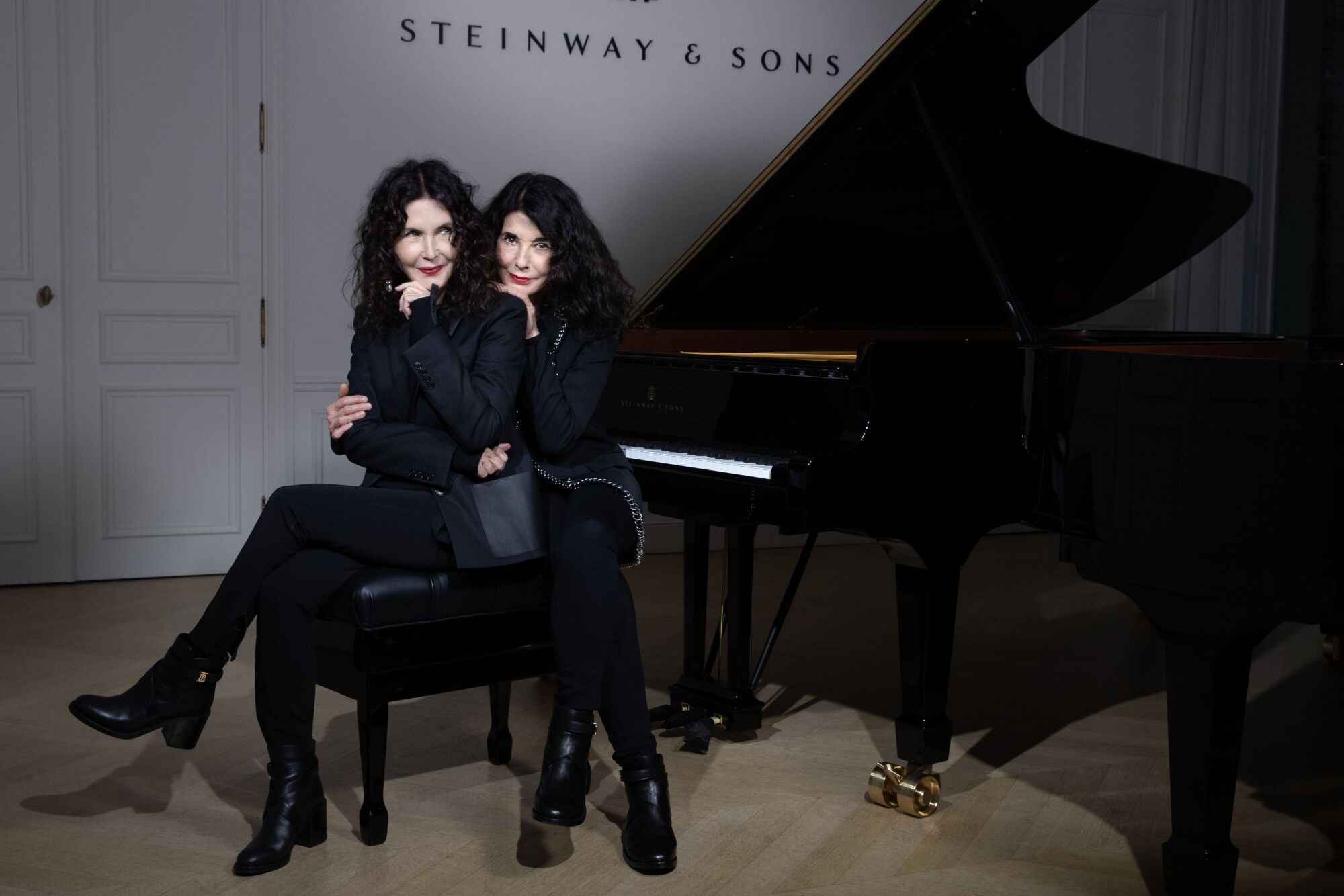 Usually "minimalist" and "monstrous energy" aren't paired. But those words have described the teaming of renowned French pianists Katia and Marielle Labèque with composer-guitarists Bryce Dessner (of the band The National) and David Chalmin. 8 p.m. April 26. Epstein Family Amphitheater, UC San Diego, 9500 Gilman Drive, La Jolla. $9-$45. (858) 534-1430. artpower.ucsd.edu
California Center for the Arts, Escondido: "On Being Enslaved"
The critically acclaimed Marian Anderson String Quartet — named after the famous barrier-breaking singer — explores the theme of enslavement. The three-decade-old group will perform works by Dvořák, Samuel Adler, Rhiannon Giddens and more. 7:30 p.m. May 3. California Center for the Arts, Escondido, 340 North Escondido Blvd., Escondido. $35-$55. (760) 839-4138. artcenter.org
La Jolla Music Society: Brooklyn Rider and Magos Herrera
Magos Herrera, an adventurous, multilingual jazz singer, collaborated with the chameleon-like string quartet Brooklyn Rider on the 2018 album, "Dreamers." Their concert will honor poets and songwriters who opposed oppressive regimes in Latin American and Spain during the 20th century. 7:30 p.m. May 6. The Baker-Baum, Conrad Prebys Performing Arts Center, 7600 Fay Ave., La Jolla. $32-$65. (858) 459-3728. theconrad.org
Art of Elan: Divided Landscapes
Surrounded by the art works of Georgia O'Keeffe and Henry Moore, musicians will play pieces by such composers as Panamanian percussionist Carlos Camacho and John Luther Adams. A special treat will be an Art of Elan-commissioned world premiere written by San Diego's Rand Steiger. 7 p.m. May 16. San Diego Museum of Art, 1450 El Prado, Balboa Park. $15-$50. (619) 678-1709. artofelan.org
Sacra Profana: Togetherness Reimagined
As the pandemic lockdown ended, this intrepid choral group commissioned "In Times of Hibernation," by Los Angeles composer Amy Gordon. The singers will perform its world premiere, along with Gordon's timely "Songs of Hope in Strange Times." 7 p.m. May 19. First Unitarian Universalist Church, 298 West Arbor Drive, Hillcrest. $10-$35. (619) 432-2920. sacraprofana.org
San Diego Symphony: Barnatan Plays Brahms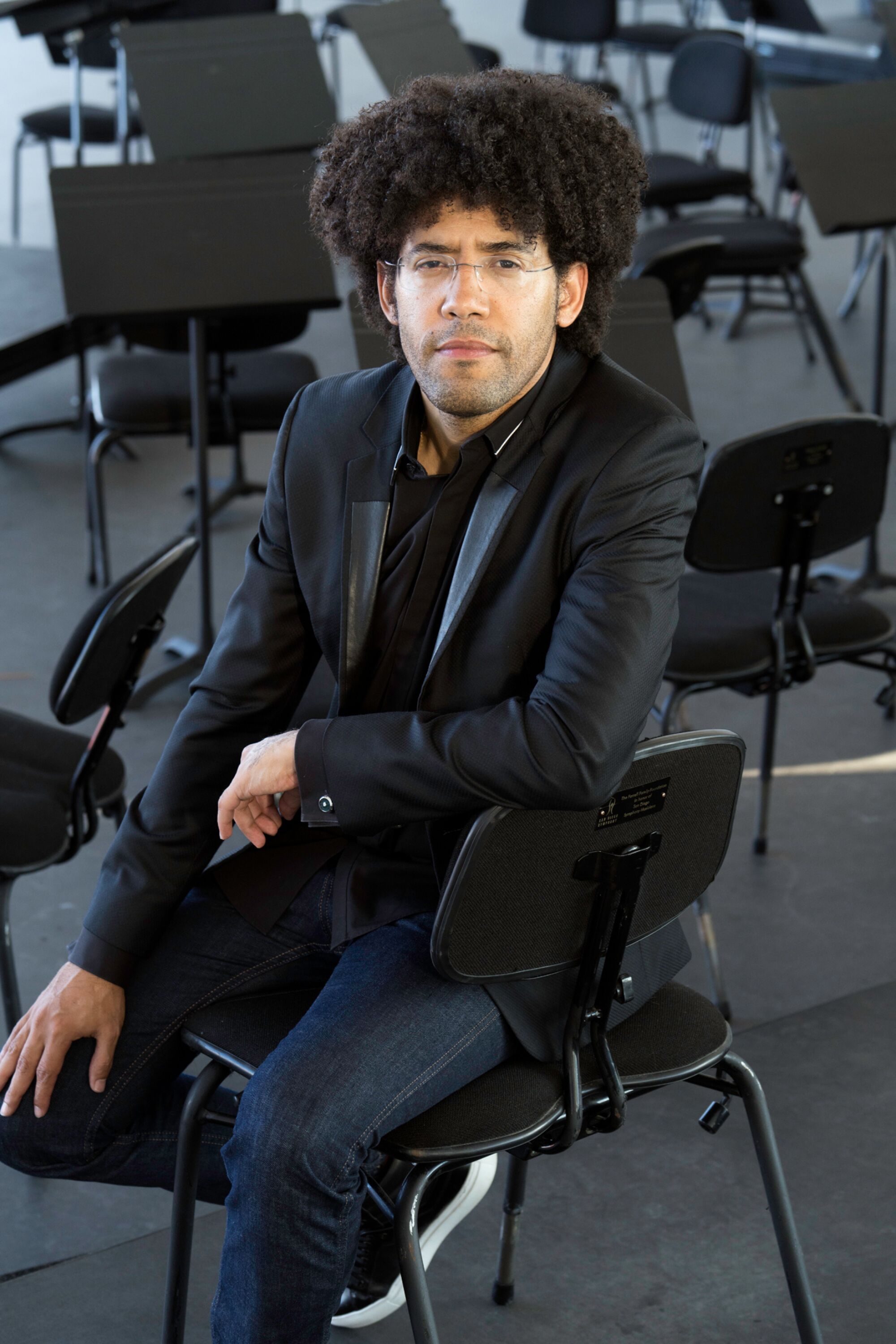 Rafael Payare conducts and welcomes back pianist Inon Barnatan for the virtuosic Brahms' Piano Concerto No. 2. Also featured is the world premiere of "Methuselah (In Chains of Time)," commissioned by the symphony and written by Iranian-American composer Gity Razaz. 7:30 p.m. May 20 and 5 p.m. May 21. The Rady Shell at Jacobs Park, 222 Marina Park Way, downtown. $25-$108. (619) 235-0804. sandiegosymphony.org
Mainly Mozart: All-Star Orchestra
The annual gathering of concertmasters and principal players, led by conductor Michael Francis, celebrates its 35th anniversary festival. The repertoire includes well-known and lesser-heard works, all performed by top-notch national musicians. The venues include the Del Mar Surf Sports Park, La Jolla's Baker-Baum and UCSD's Epstein Amphitheater. 7:30 p.m. June 15-24. Three venues. $30-$120; $1000 for VIP tables for four. (619) 239-0100. mainlymozart.org
wood is a freelance writer.
Source link