INTRODUCTION
Ecommerce in the United States has boomed in the last few years, and 2023 is no exception. More and more businesses are offering online services and goods, providing customers with a convenient way to shop without ever having to step foot in a physical store. Companies like Amazon, eBay, and Shopify have become household names that provide the tools to make ecommerce possible.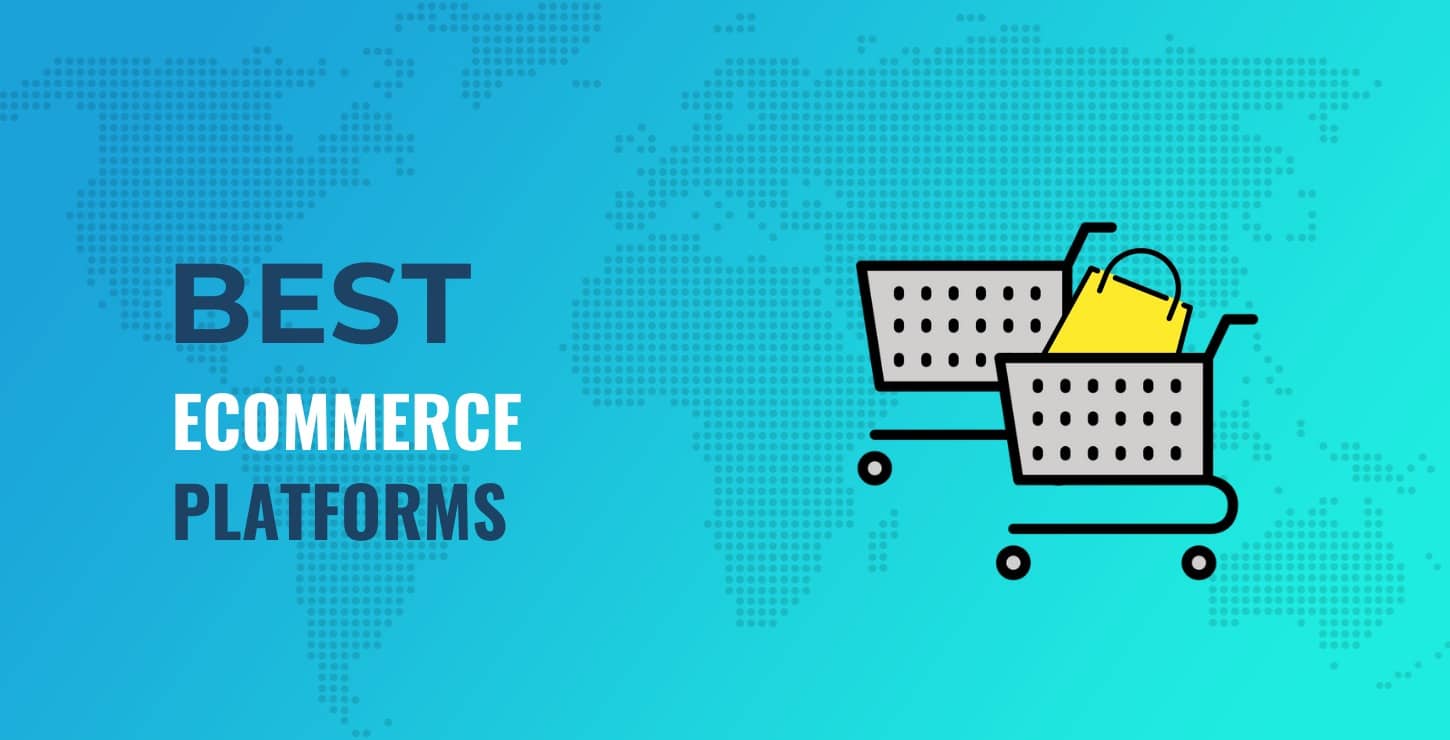 Amazon offers an expansive marketplace for both new and used items, making it easy for shoppers to find exactly what they need. Additionally, Amazon's Prime membership includes benefits such as free two-day shipping and exclusive discounts.
eBay also provides users with a large selection of items from both small business owners and major retailers. Even better, its auction platform allows users to bid on items, potentially scoring great deals.
Shopify makes it easy for small businesses to establish a presence online. Its platform gives entrepreneurs the ability to create their own websites and start selling their products quickly. Shopify also provides a suite of tools to help business owners manage their online stores.
Other popular ecommerce companies in the United States include Walmart, Target, and Wayfair. Walmart is the largest seller of groceries online, while Target and Wayfair offer an extensive selection of furniture and home goods. These companies are also taking advantage of technology to enhance the customer experience, such as offering same-day delivery or virtual reality shopping experiences.
Overall, ecommerce in the United States has grown significantly over the past few years and is expected to continue trending upward in 2023. With so many companies offering a variety of products and services, consumers have more options than ever when shopping online.
IMPORTANCE
In 2023, ecommerce companies in the USA will be even more important than ever before. With advancements in technology, online shopping has grown significantly over the past few years, and this trend is expected to continue. Ecommerce companies provide customers with the convenience of shopping from anywhere, anytime, and at any budget.
They also offer a wide range of products and services, allowing shoppers to find exactly what they're looking for. This makes it easier for retailers to meet the needs of their customers and increase their own profits.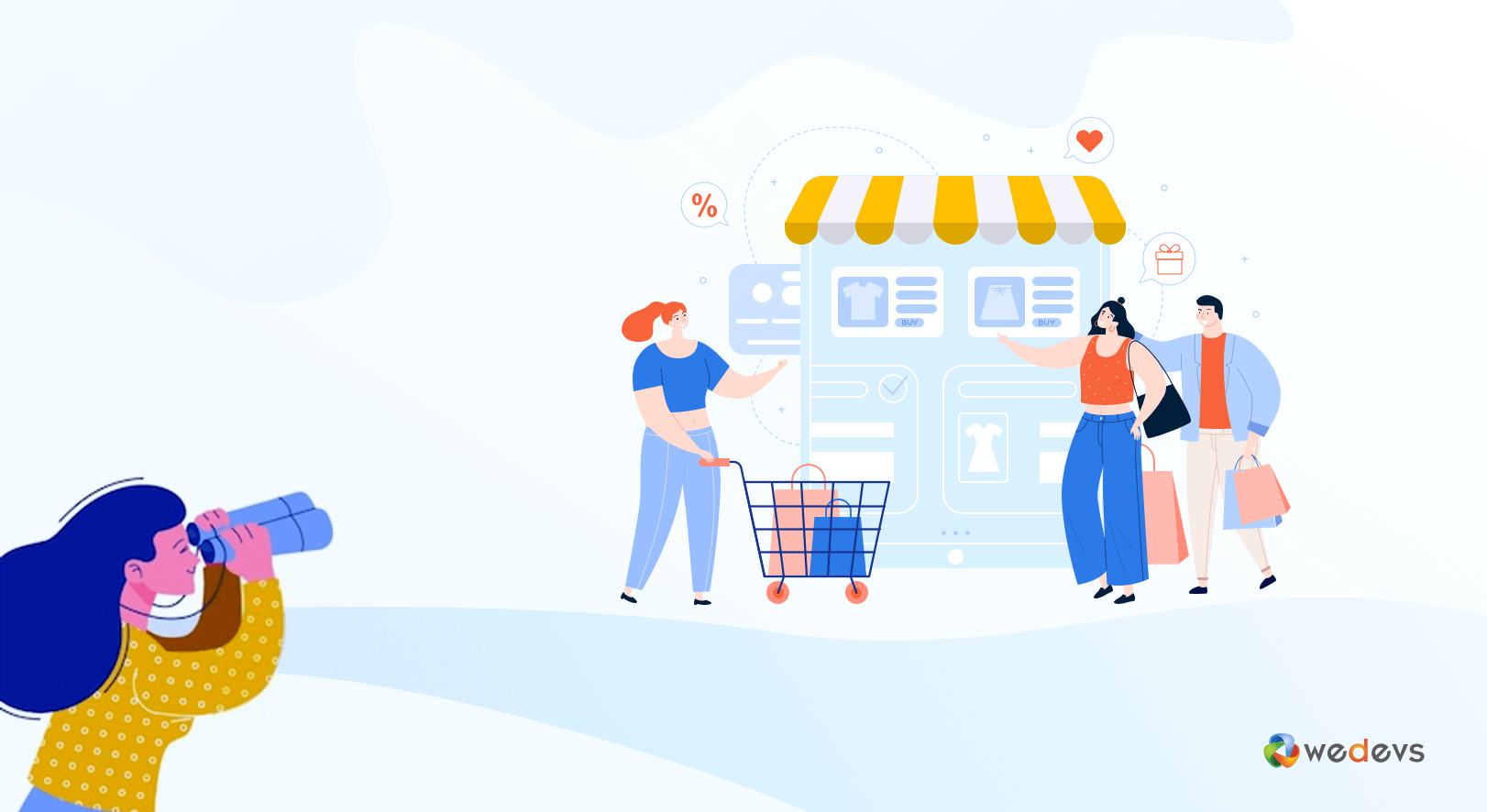 Additionally, ecommerce companies are able to leverage digital marketing strategies to reach new customers and promote their products. Finally, ecommerce companies in the USA have access to advanced analytics tools that enable them to gain insights into customer behaviour and develop targeted campaigns to engage those customers, driving sales and improving ROI.
All in all, ecommerce companies in the USA are an essential part of today's economy and will only become more important as technology continues to evolve.
Here are the top 10 best ecommerce companies in USA in 2023
Amazon – Amazon is one of the world's largest online retail companies. Founded by Jeff Bezos in 1994, Amazon has grown to become the world's largest internet retailer, with a market capitalization of over $1 trillion.
Amazon sells everything from books, movies and music to electronics, toys, apparel, and household items, along with a large selection of digital services, such as streaming video and music, hosting websites, and cloud computing.
Amazon also runs an online marketplace where third-party sellers can offer their products for sale on the site. Amazon has leveraged its scale to create new businesses, including Amazon Web Services (AWS), Amazon Prime, Amazon Alexa, and Amazon Advertising.
Amazon has made significant investments in logistics, technology, customer service, and other areas in order to drive efficiency and customer satisfaction, while continuing to expand its product offerings. The company also continues to innovate, creating new products, services, and solutions that make life easier for customers around the world.
Amazon has become a global leader in e-commerce, becoming the go-to destination for people looking to shop online.
eBay – eBay is a multinational e-commerce company based in San Jose, California. It was founded in 1995 by Pierre Omidyar and has since become one of the world's largest online marketplaces. On eBay, buyers and sellers interact with trading goods, services, and currencies in a secure environment.
EBay offers a wide variety of products ranging from clothing and electronics to cars and home appliances. There are also many other features, including auctions, special discounts, and rating systems to ensure buyers get the best possible deals. The company also provides payment methods such as PayPal and credit cards.
Additionally, eBay offers customer service and dispute resolution capabilities to ensure buyers and sellers have a safe and secure experience. The company has grown substantially since its founding and now employs more than 14,000 people globally. EBay is one of the most recognizable names in e-commerce and continues to innovate and develop its platform to meet the needs of its customers.
Walmart – Walmart is a multinational retail corporation that operates a chain of hypermarkets, discount department stores, and grocery stores. Founded in 1962 by Sam Walton, the company has grown to become one of the largest retailers in the world, with 11,503 stores and clubs in 28 countries, 8,766 in the United States alone.
Walmart is the world's largest private employer, with more than 2.2 million employees worldwide. The company is focused on providing low prices for its customers and on creating value for shareholders. In addition to its retail store offerings, Walmart also provides a wide range of services such as financial services, insurance, home delivery, online ordering, health care, pharmacy, and more.
Walmart has become a symbol of American consumerism and free market capitalism, offering consumers convenient and affordable shopping experiences. Walmart strives to maintain its reputation as an industry leader by placing high emphasis on customer service and ethical business practices.
The company is committed to reducing waste, using renewable energy sources, and providing fair wages and benefits to its employees. Walmart works hard to make sure it is a responsible corporate citizen and an example to other large corporations.
Apple – Apple is a technology company based in Cupertino, California. It was founded by Steve Jobs and Steve Wozniak in 1976 and incorporated in 1977. Apple designs, develops, and sells consumer electronics, computer software, and online services. The company's hardware products include the iPhone, iPad, Mac, AirPods, Apple Watch, and Apple TV.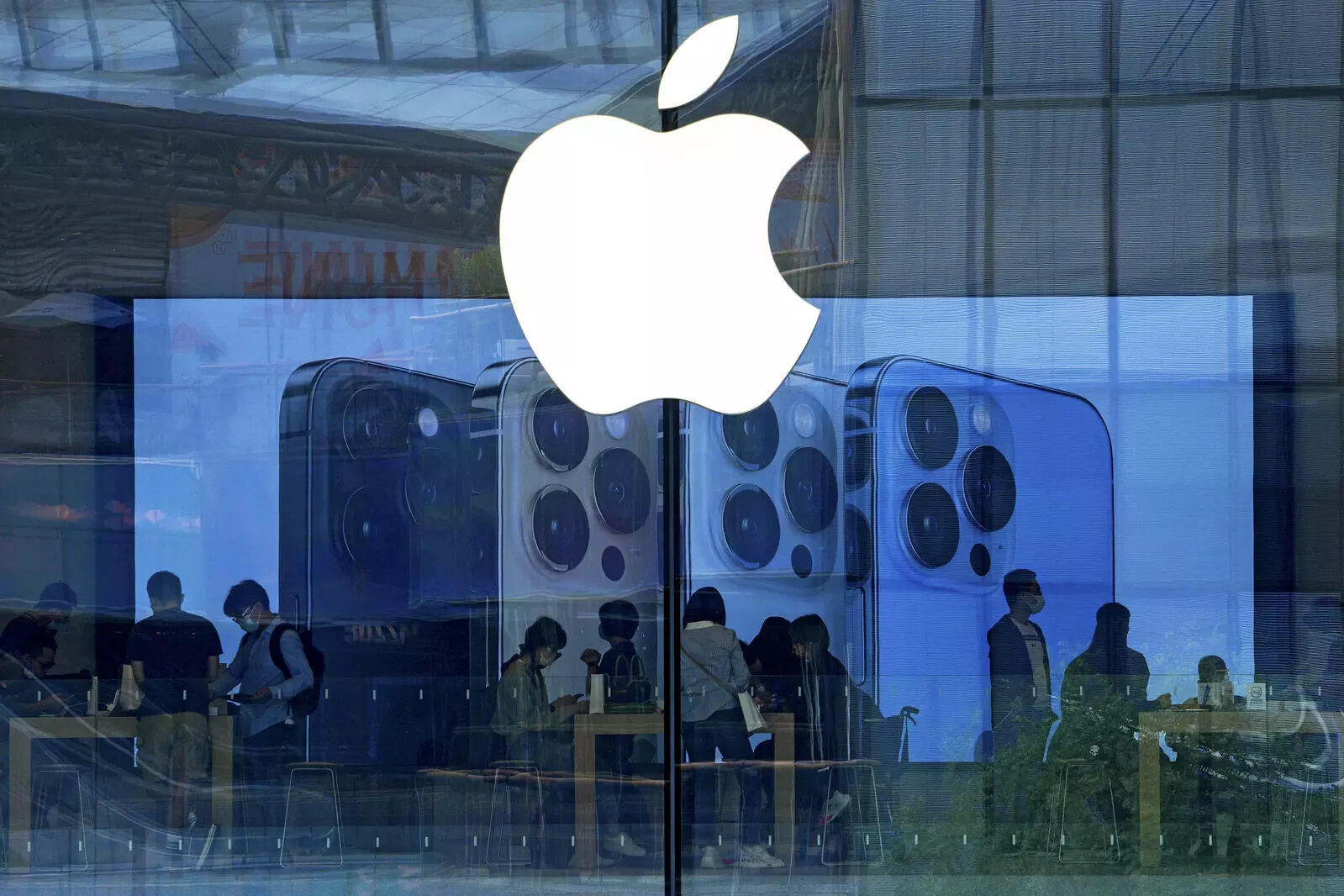 Its software products include the macOS, iOS, iPadOS, watchOS, and tvOS operating systems, the iTunes media player, the Safari web browser, and the iLife and iWork creativity and productivity suites. Apple also offers its own online services, such as Apple Music, Apple Arcade, Apple Pay, iCloud, and others. The company is one of the largest technology companies in the world, with revenues exceeding $200 billion in 2020.
Apple has become a household name, with its iconic logo found on millions of products worldwide. Apple's success has been attributed to its focus on innovation, customer experience, and design. The company has won numerous awards for its products and services, including the National Medal of Technology and Innovation, the Edison Award, and the Golden Globe Award.
Best Buy – Best Buy Co., Inc. is an American multinational consumer electronics retailer headquartered in Richfield, Minnesota. It was originally founded as an audio specialty store in 1966 by Richard M. Schulze and Gary Smoliak. Today, Best Buy operates more than 1,000 big-box stores across the United States, Canada, Mexico, China, and Turkey.
Best Buy sells a wide variety of consumer electronics and related services, including home appliances, computer hardware and software, video games, wearables, smart home products, and other services such as installation and repair.
It also offers extended warranties on its products, usually through its Geek Squad service. Best Buy has grown to become one of the largest retailers in the world, with sales totaling over $42 billion for fiscal year 2020.
As a large retailer, Best Buy provides customers with excellent customer service and a range of options when it comes to product selection. Customers can shop online or in-store, and Best Buy has created mobile apps that help customers make informed decisions about their purchases.
Additionally, the company offers price matching if another store is selling the same item for a lower price.
Best Buy prides itself on providing customers with a great shopping experience by continually innovating and investing in new technologies. It has implemented programs like the Best Buy Price Match Guarantee, allowing customers to shop with confidence, and the Best Buy Rewards program, which gives customers money back on every purchase. Additionally, it offers free shipping on orders over $35 and free returns in store or online.
Overall, Best Buy provides customers with an excellent shopping experience backed by a commitment to excellent customer service and competitive prices. With its vast selection of products, price matching, rewards program, and free shipping and returns policy, it is no wonder that Best Buy is one of the world's most popular electronics retailers.
Target – Target Corporation is a leading company in the retail industry, with over 1,800 stores located in the United States and Canada. Target operates in major cities across the US and Canada, selling a wide range of products including apparel, electronics, furniture, toys, health and beauty items, sporting goods, and groceries.
Target also has an online store that sells exclusive products not available in stores. Target is well known for its wide selection of products and its commitment to offering low prices on quality products. They also provide excellent customer service, fast shipping, and a liberal return policy.
Target's mission is to make it easy and fun for guests to shop and save money. They strive to offer customers a convenient shopping experience by providing the right product at the right price. Target prides itself on being a company that puts its customers first, making sure that each customer's needs are met.
Home Depot – Home Depot is one of the world's largest home improvement retailers. Founded in 1978, they offer a wide range of products and services related to home improvement, including appliances, building materials, tools, and lawn and garden products.
Home Depot operates over 2,200 stores across the United States, Canada, Mexico, and China. The company serves both professional contractors and DIY homeowners, offering everything from everyday supplies to large-scale construction projects. They have an extensive selection of high-quality products at competitive prices, along with knowledgeable staff members who can provide advice and assistance.
Home Depot has also developed its own brands, including Husky, Ridgid, and RYOBI, which are known for their quality and reliability. In addition, the company provides support for the communities it serves through its corporate responsibility programs, such as its partnership with Habitat for Humanity and other charitable organizations.
Wayfair – Wayfair is a global e-commerce company that specializes in home goods and furnishings. Founded in 2002, Wayfair started out as an online store specializing in only furniture and has since grown to offer more than 18 million products across multiple categories including furniture, bedding, décor, lighting, outdoor living, kitchen and dining, home improvement, pet supplies, baby and kids' items, and more.
In addition to offering millions of products, Wayfair also provides customers with best-in-class service and expertise through its proprietary technology platform and industry-leading website. Wayfair also employs over 16,000 people worldwide and is headquartered in Boston, MA.
Wayfair's mission is to make it easy for customers to find the perfect product at the right price from the world's best selection of home furnishings and goods. To do this, Wayfair offers exclusive deals and promotions, fast and free shipping nationwide, curated collections, personalized recommendations, and a one-stop shopping experience.
Furthermore, Wayfair's commitment to sustainability and responsible manufacturing practices is evidenced by their green-certified products and their support of local artisans.
Lowe's – Lowe's Companies, Inc. is a Fortune 500 retailer of home improvement and appliance products headquartered in Mooresville, North Carolina. It operates more than 2,200 stores in the United States, Canada, Mexico, and Australia. Lowe's is recognized as the second largest home improvement retailer in the world, trailing only The Home Depot.
Lowe's offers a broad selection of products for both DIY and professional contractors, including appliances, tools, hardware, building materials, outdoor living products, paint, flooring, and more. Lowe's also provides installation services for many products and services, as well as repair and maintenance services.
In addition, Lowe's offers project guides and product reviews to help customers make informed decisions about their projects. Lowe's has become an industry leader in customer service, offering 24/7 support through its website, mobile app and customer service centers.
Lowe's is committed to creating a better future for families by making homes more accessible, efficient, and comfortable. With a commitment to sustainability, Lowe's is passionate about providing environmentally friendly solutions for customers.
Lowe's is dedicated to helping communities and families thrive and is proud to be a part of the positive change in the world.
Overstock.com – Overstock.com is an online retail company that sells a variety of products, including furniture, home decor, bedding, apparel, jewelry, electronics, and more. Founded in 1999 by CEO Patrick M. Byrne, the company has grown to become one of the largest e-commerce sites in the United States.
Overstock offers customers free shipping on all orders over $45, price match guarantees, easy returns, and loyalty programs. The company prides itself on providing quality products at discounted prices with excellent customer service. Overstock also offers items from specialty shops, such as art and antiques, home goods, pet supplies, and mattresses.
The company stands out for its commitment to sustainability, donating a portion of every order to environmental charities. It is also actively involved in upcycling projects, giving new life to discarded products by repurposing them into unique items.
Overall, Overstock offers a range of products at value prices that makes it a great option for shoppers looking for good deals.
CONCLUSION
In 2023, the ecommerce industry in the US is expected to grow significantly. Online shopping has been steadily increasing in popularity over the last few years, and this trend is only expected to continue.
Many large companies such as Amazon, Walmart, and Target have already established themselves as major players in the market, while smaller businesses are also becoming increasingly competitive.
These businesses offer customers convenience, a wide product selection, competitive pricing, and enhanced customer service.
As more people become comfortable with online shopping, it is likely that the ecommerce industry will continue to expand in the coming years.