Dwayne Johnson is arguably one of the biggest names in the industry. And over the years, he has cemented his place as one of the most popular entertainers. After making his name in WWE, he would choose and venture out to Hollywood, before becoming the highest-paid actor there.
Recently, Johnson's best friend Kevin Hart would sit down with the current WWE Raw's Women Champion Bianca Belair during one of his shows, 'Cold as Balls' and the two would open up on a host of topics. Belair would talk about her career, her past, and her future ambitions.
During one such moment, Hart would ask Belair about her future plans, to which The EST of WWE had a very shocking answer. She would state that she wants to star in movies next, and her dream is to share the screen with The Rock.
ADVERTISEMENT
Article continues below this ad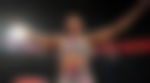 Hart would be flabbergasted at the answer, and continue to joke around his usual 'Kevin Hart mannerisms'. Hart and Johnson share a close friendship, and they often pull each other's legs without any hard feelings. However, this time Hart would not spare Belair and troll Belair instead after listening to her dream.
How did Kevin Hart troll Dwayne Johnson this time?
Kevin Hart and Johnson share a long history of trolling each other. They have often trolled and pulled each other's leg. Every time both of them did these in good humor, and took it sportingly as well. However, this time, he would troll The EST of WWE after getting to know about her future plans. All in all, this was done in good humor and everyone enjoyed it.
Read More: 285 Lb WWE Monster, Who Destroyed Brock Lesnar in 85 Seconds, Had an Intense Backstage Faceoff With Dwayne Johnson
When Belair expressed her dream of working alongside Johnson, Hart jumped in. He said, "I don't think you shooting for the top. Have you seen San Andreas? I get it. It's an earthquake. Come on man!" He would brutally take a dig at Johnson, whose film 'San Andreas' had failed to impress the critics.
ADVERTISEMENT
Article continues below this ad
The movie was poorly reviewed because of its repetitive storytelling, and action sequences despite it doing well at the box office.
Belair is currently going strong as the World Champion in WWE and still has a long way to go before she eventually ventures out to Hollywood. Currently, only 34 years old, Belair could have storied WWE career before she moves to the brighter lights of Hollywood.
ADVERTISEMENT
Article continues below this ad
Watch This Story: Dwayne Johnson's Daughter Simone to The Undertaker's Daughter Kaia – Meet Daughters of Top WWE Stars
Do you guys want to see Bianca Belair enter Hollywood and star alongside Dwayne 'The Rock' Johnson? Let us know in the comments.
Source link