LAUREN JOHNSON

Local pianist Mary Slaton saw a need to establish a community band for people to continue playing music after their high school or college band career, so she established the East Alabama Community Band in May 2012.
Sponsored by the East Alabama Arts Association, the band has grown from 15 members to over 50 from Auburn, Opelika and surrounding cities. Slaton described the band as her baby and said it's been wonderful to see how it's grown over the years.
"Sometimes when I go to hear them, it's all I can do to keep from crying. I'm so excited," she said.
Slaton started taking piano lessons at 9 years old. She went on to earn a bachelors and master's degree in music before teaching at Southern Union State Community College. She performed with the community band up until the COVID-19 pandemic hit three years ago.
The band usually performs about four times a year, twice in the fall and twice in the spring. They'll perform their first concert of the year at 6:30 p.m. Monday at First Baptist Church of Opelika. The concert is free to the public, but donations will be accepted. The performance will include classical music, pop music and Broadway tunes.
"This will be a little over 10 years since we played there the first time and that was a great concert. We had lots of people that came…" Slaton said.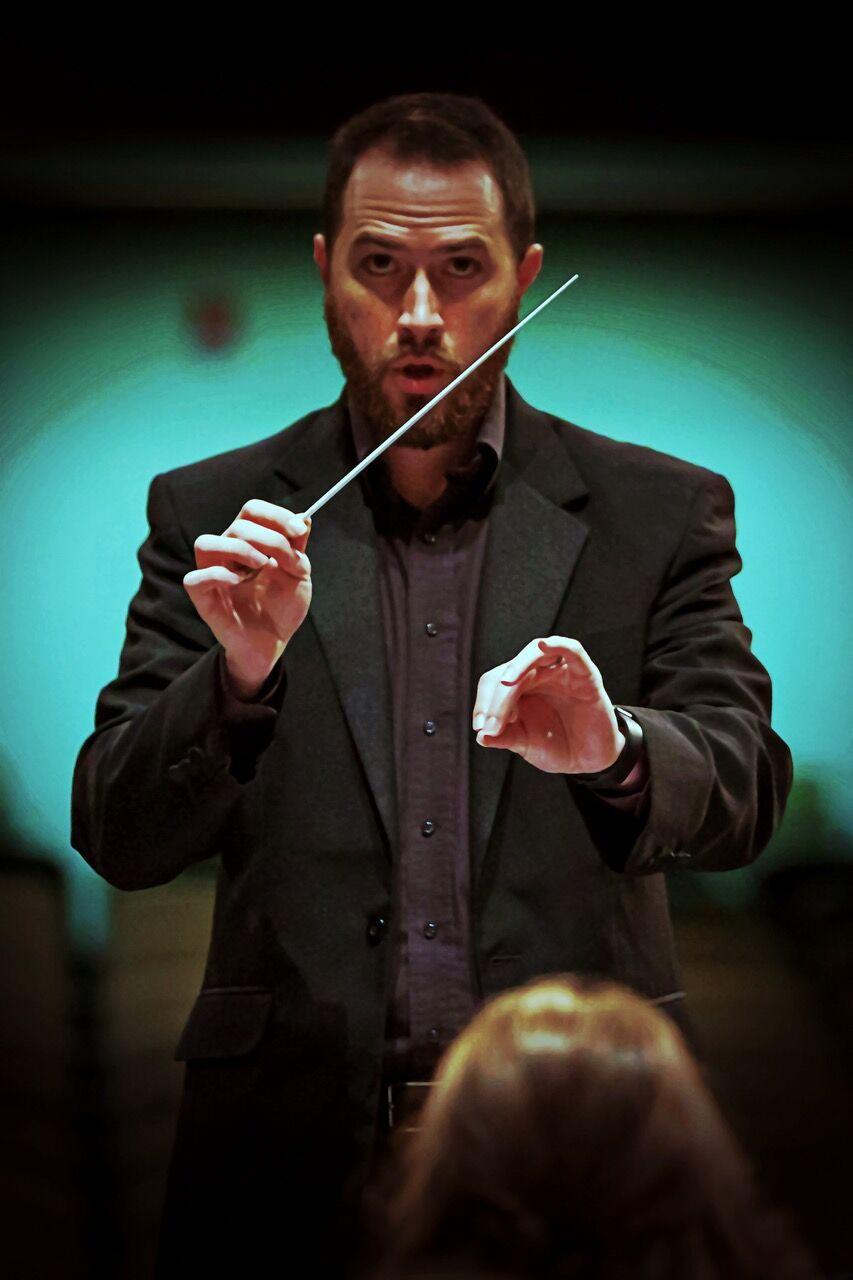 Since it was established, the band has had five directors: Michael Marcades, Rusty Logan, Mike Stough, David Alexander and now Joshua Wine.
"(Wine) is a wonderful conductor. He makes everybody excited about the music, because he's so excited," Slaton said. "Everyone loves him as a band director, and he's been instrumental in getting some newer members. He just has done a really good job."
Wine has also been the band director at Auburn Junior High School for about 11 years. He is the orchestra director at Lakeview Baptist Church in Auburn. He learned to play the trumpet when he was in the 7th grade at Wetumpka High School, which led him to pursue a music education major at Troy University and later a master's degree from Auburn University.
In college, Wine played in the Troy University Sound of the South marching band. He was the drum major for a couple of years. His first job after college was with Auburn Junior High. Wine, who had played in several community bands before, joined the East Alabama Community Band as a trumpet player, and in 2018, Slaton asked him to become the conductor.
"I'm a big fan of community bands," Wine said. "I like the idea of having multi-generational music making going on."
The 50 members in the East Alabama Community Band range in age from 18 to 86 years old. Wine loves to see the different generations represented sitting next to each other sharing a passion for music.
"We're exposing everybody in the band to music outside of their wheelhouse and showing that concert band is not something that all the music was written 100 years ago," he said.
The community band tries to highlight different genres of music — both old and new —in their performances. They specialize in Wind Band Repertoire, holiday music, folk songs, orchestral transcriptions and pop music like Broadway selections, movie soundtracks and more.
"It's a way for us to provide music for our community and to expose them to lots of different kinds of music," Wine said.
Some of his favorite pieces they will be playing on Monday include "Ellington!" arranged by Stephen Bulla, "Urban Dances" by Eric Morales and a ten-minute-long "Sound of Music" medley by Richard Rodgers.
Wine said the "Ellington!" piece is a medley of tunes by American jazz composer Duke Ellington. It's a a tribute to Jazz Appreciation Month, which is in April.
"When you hear Duke Ellington music played, it's played by a jazz band. But we have a full concert band ,and it's a really cool arrangement where we get to hear this music played by a full symphonic kind of sound," Wine said.
The East Alabama Community Band will perform again in May at the Opelika Sportsplex.
Source link